What's Changing?

Redesign of the Tronc Module's user interface.
Release date: 31st March 2021.
Reason for the Change
To give the product a more modern look and feel, and to improve the overall user experience.
Modules Affected

The new user interface is available for the HR, Tronc and Labour Productivity modules. Other modules will follow in coming quarters.

Please note: The new User Interface will default to 'Off' for all portals. To get it enabled, please let your Fourth Contact know, who can arrange for it to be switched on.
Release Notes

All functionality within the system will remain the same. The main changes are outlined in the detail below.
Home Page
After logging into Workforce Management, the home page is displayed. See Fig.1 for an illustration of the old and new home page designs.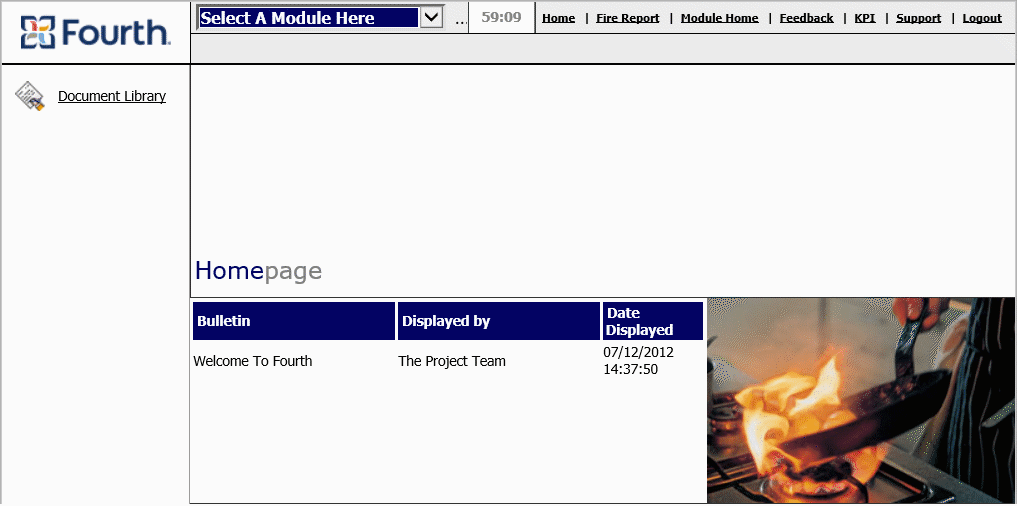 Fig.1 - Home page - old and new
To select the Tronc module, use the menu icon in the top-left corner of the page and select Tronc
The menu will display on the left side of the page, along with links to all other menu items usually displayed along the top of the module pages - see Fig.2.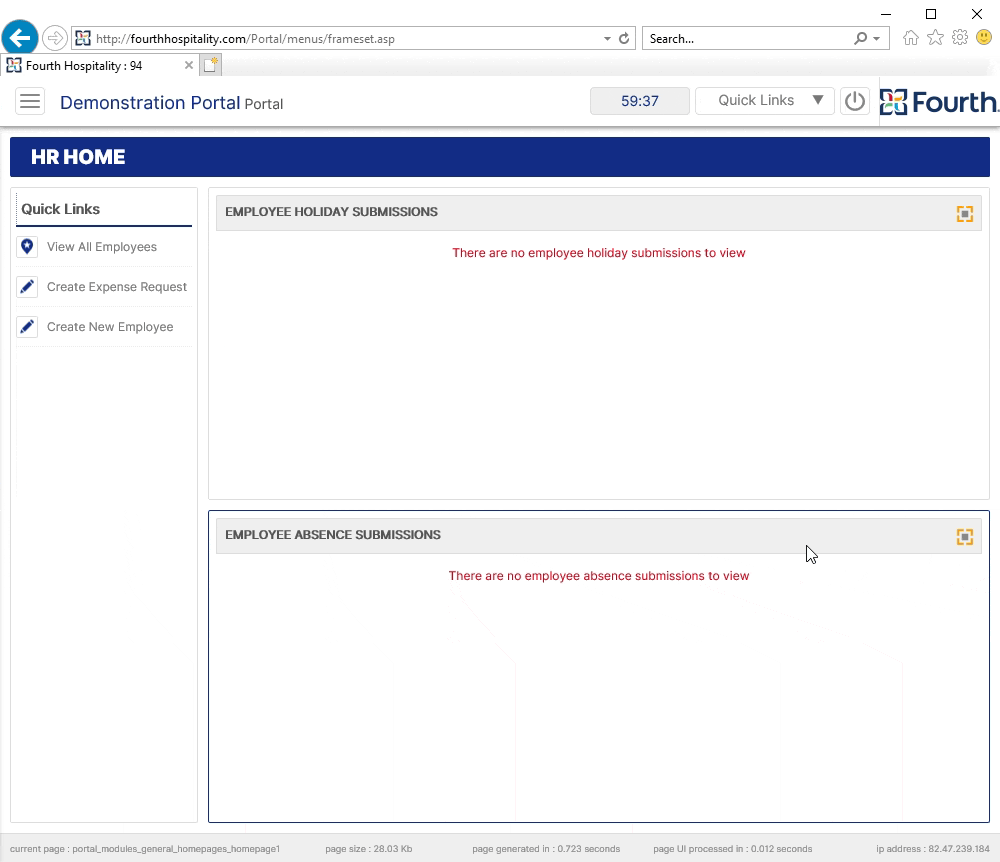 Fig.2 - Module menu items

All pages within the Tronc module can be accessed from this menu.
Tronc Home Page
To view the Tronc home page, use the Menu and go to Tronc > Tronc Homepage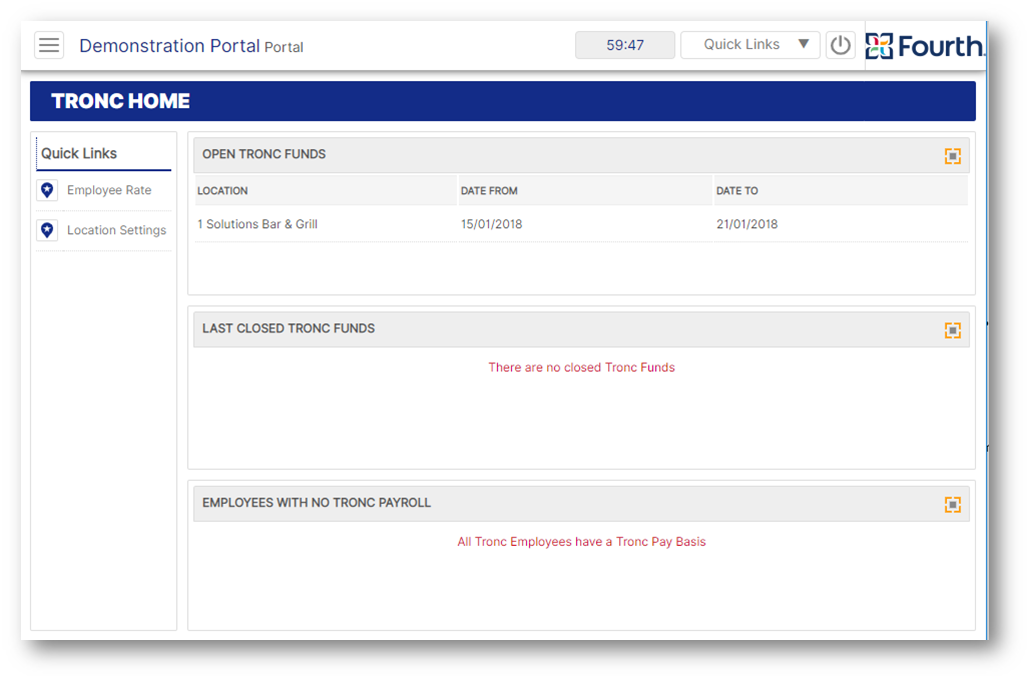 Fig.3 - Tronc Home Page
Location Settings
• To view the Location Settings, use the Menu and go to Tronc > Administration > Location Settings > select Location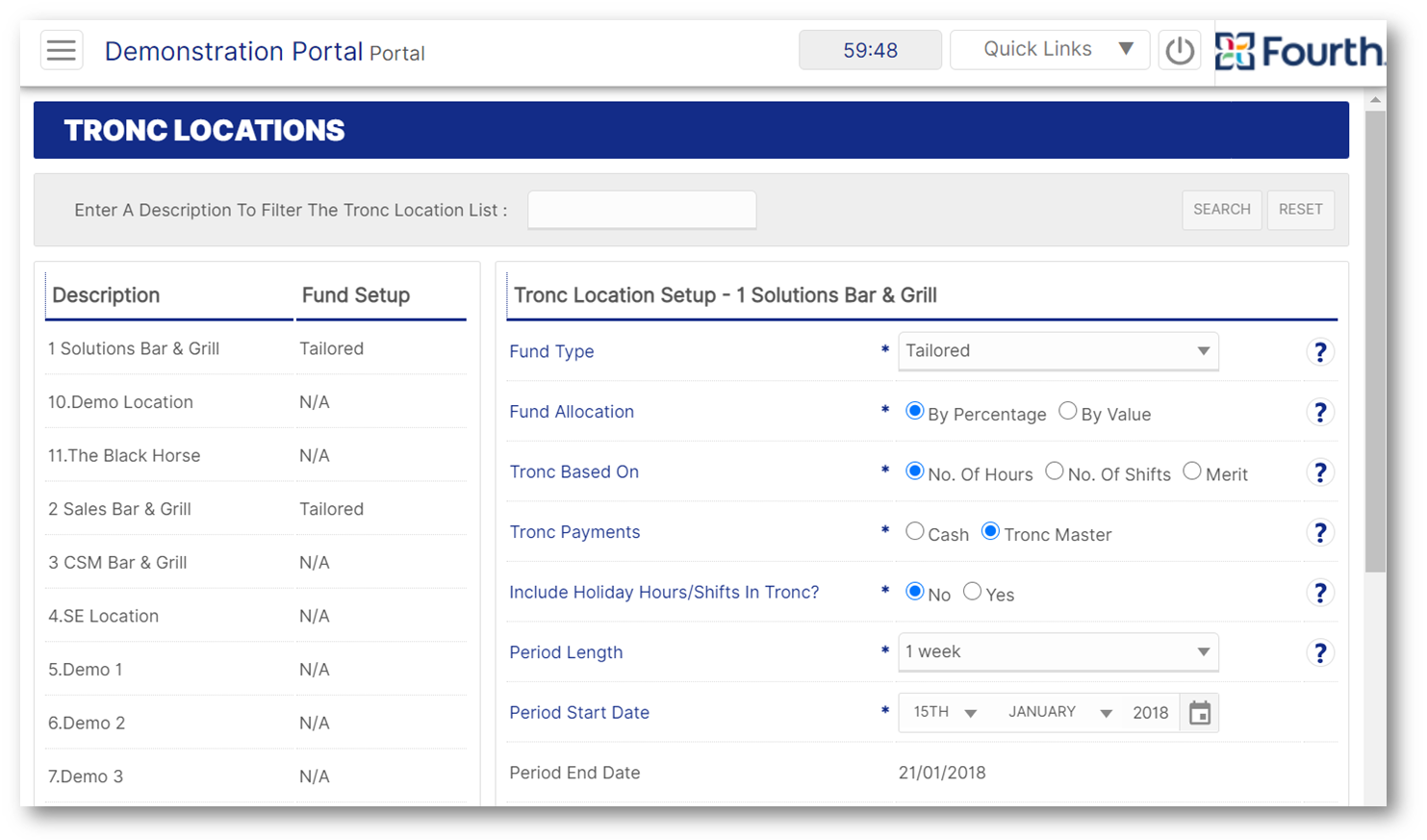 Fig.4 - Location Settings
Employee Tronc Rate
To view the Employee Tronc Rate, go to Tronc > Employees > Employee Rate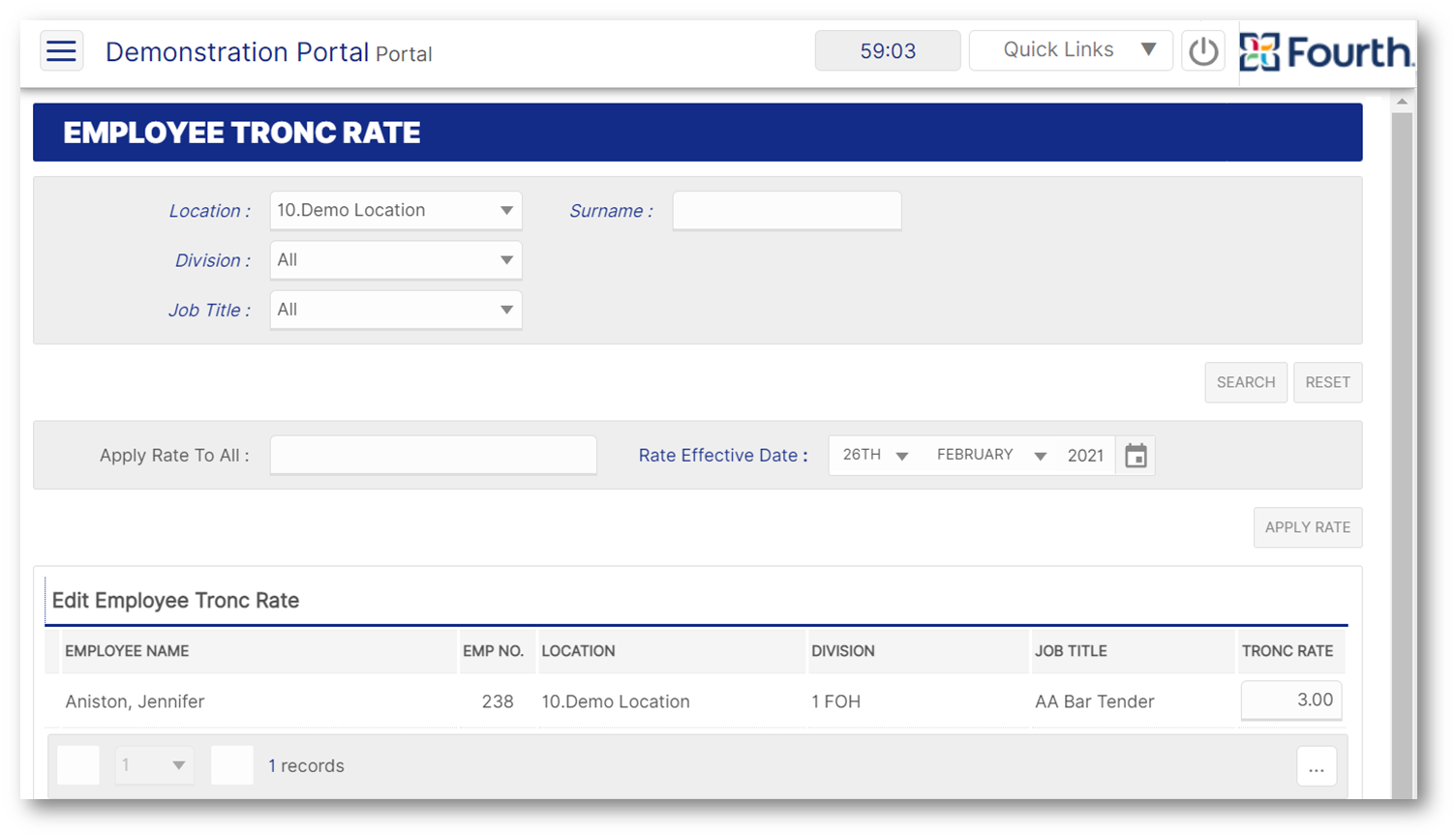 Fig.5 - Employee Tronc Rate
Fund Administration
To view the week list under Fund Administration, go to Tronc > Fund Administration > Week List > select Location

Fig.6 - Fund Administration Week List