Overview

This article describes the process of how to Mass Copy multiple recipes from one set to another.

This is particularly useful in order to send to some parts of the business only, or to use the same recipe with a different description.

For a list of all Recipe and Menu Engineering articles, please visit RME - Article Contents Page.

Mass Copy Recipes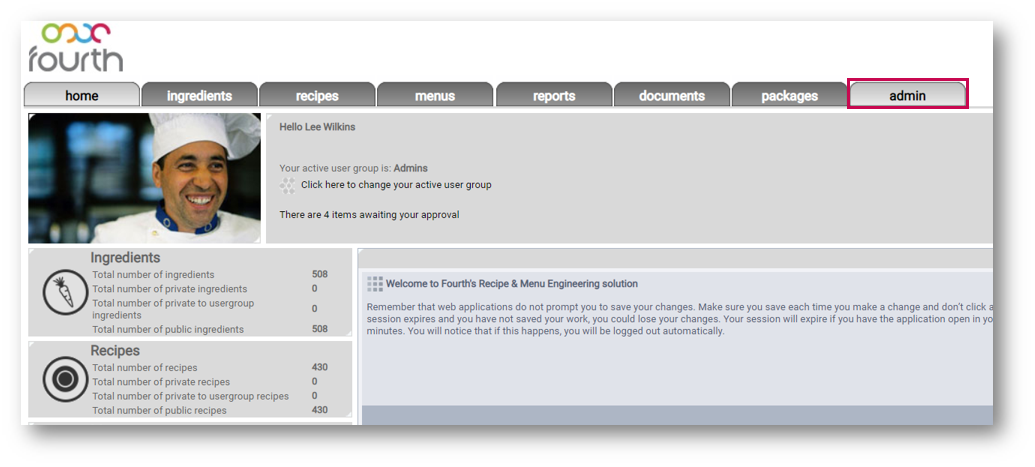 Fig.1 – Admin Tab
In the Select drop-down menu, select Tools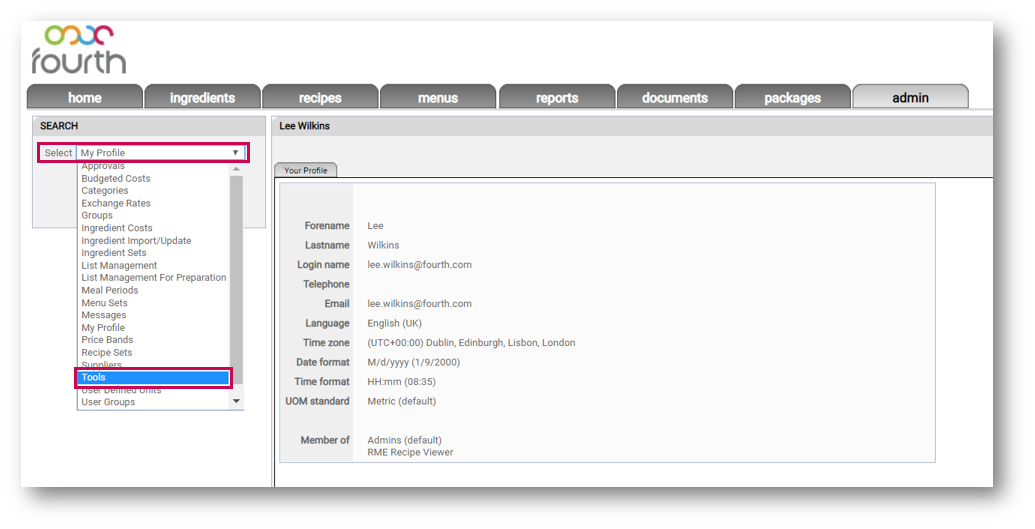 Fig.2 – Tools Option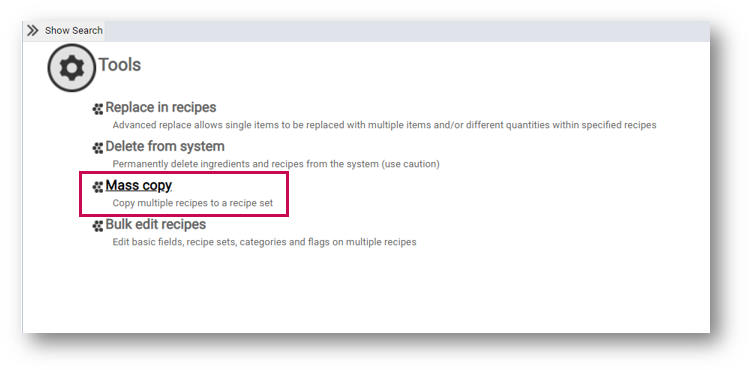 Fig.3 – Mass Copy Option
Enter the relevant Search Criteria using the Scope, Recipe Type and Search Text drop-down options

Leaving the Search Text filter empty will show all recipes within the previous two filters above

Alternatively, enter a Recipe Name to filter by all types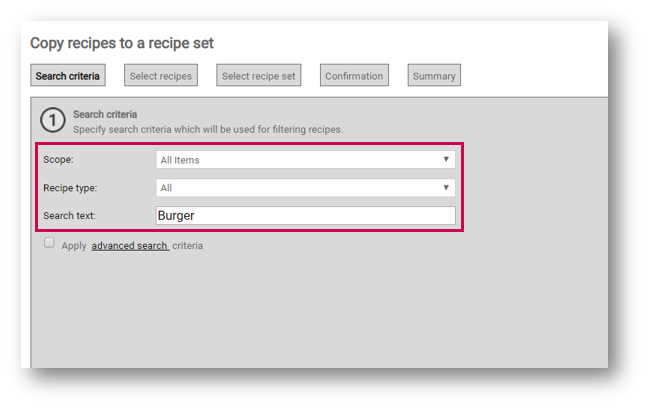 Fig.4 – Search Criteria
Use the tick boxes to select individual recipes or the box at the top of the list to select all listed recipes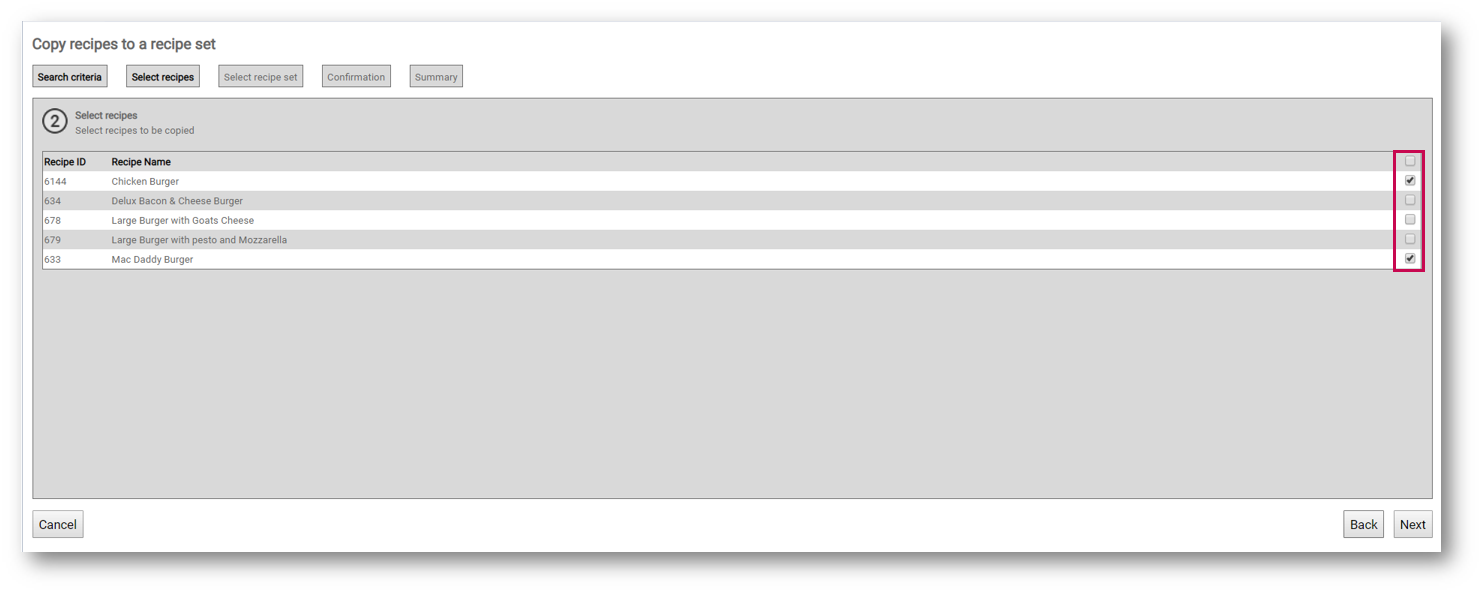 Fig.5 – Select Tick Boxes
Select the required Recipe Set by selecting the Type and then the Target Recipe Set to be copied to using the drop-down options

Please Note: This process only copies recipes. They are not being moved or deleted, and will still appear in the original Type/Recipe Set.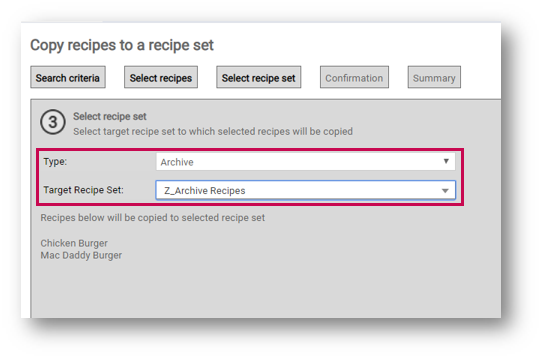 Fig.6 – Select Recipe Set

Fig.7 shows available Recipe Sets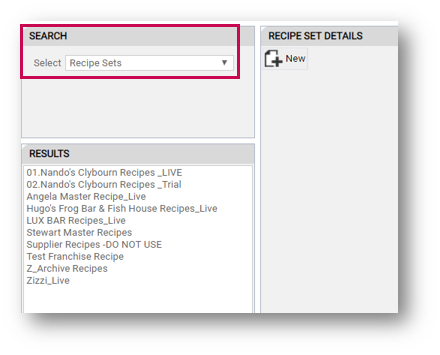 Fig.7 – Search – Recipe Sets

The 'Confirmation' screen will display to confirm the actions. A prefix of 'Copy' will be added to the selected recipes.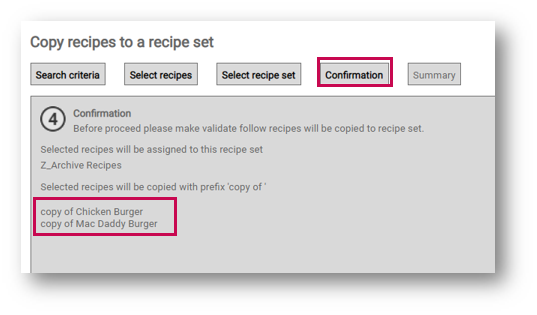 Fig.8 – Confirmation Tab

The 'Summary' tab details of a successful process along with green ticks on the recipes to be copied.

Select Finish to return to the 'Tools' tab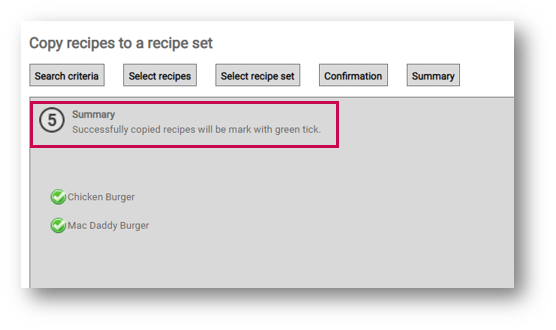 Fig.9 – Summary Tab