The new Fourth Customer Success Portal is a public platform, so all Users do not need to sign up to simply view articles. However, users would need to sign in, in order to use any other function within the Portal.
All users will be prompted to sign in whenever attempting to interact with the Portal in anyway. See below the list of functions that require the user to be signed in:
Liking an article

Commenting on an article

Rating an article as helpful

Raising a technical case

Starting a discussion

Commenting on a discussion

Tagging a user in a post

Receive email notifications of new content
The methods of signing in are varied, and with each different method, there is a slightly different process for each. See below an image of the sign-in page: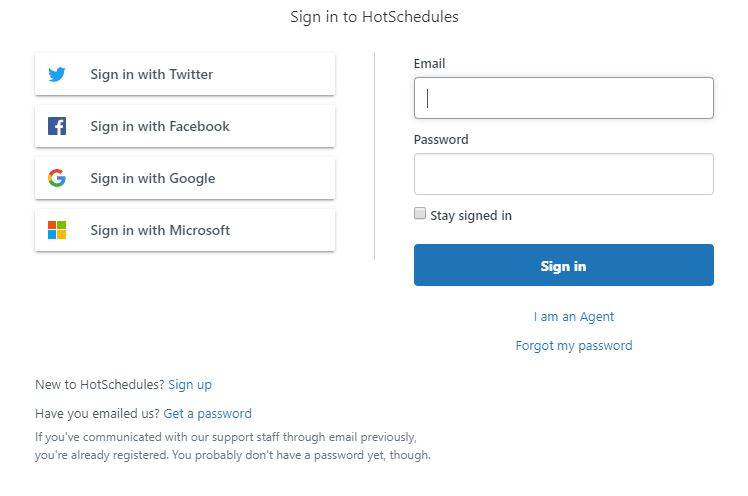 Signing up via Zendesk – (Recommended)
Select 'New to HotSchedules? Sign Up'
You will then be prompted with the below screen, to enter your details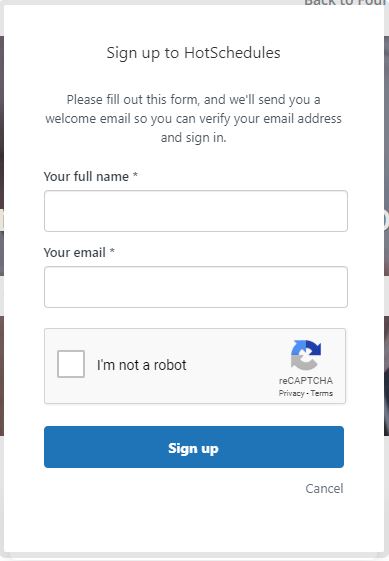 3. You will then receive the following welcome email into your Inbox - Please select the third link in this page with the unique URL. This will invite you to set a password, and access the Customer Success Portal.

Customers who have already contacted Customer Support
If customers have already raised a support ticket with the Customer Support team, they will already be remembered in Zendesk.
They must be using the email address they contacted or provided to Customer Support.

Select 'Get a password' – You will be prompted with the below screen: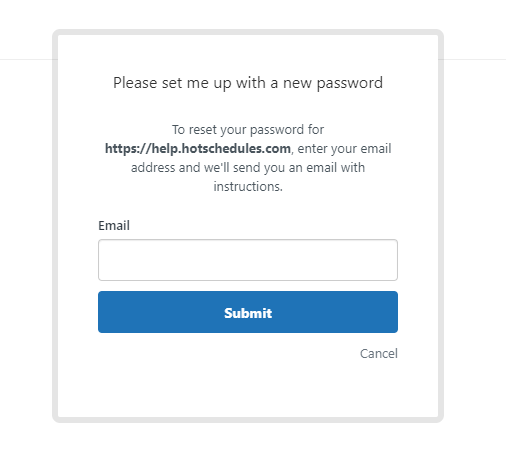 2. It will ask you to reset a password, but please ignore the wording and simply enter your email address, and a password you would like to use. You will receive an email as below, with instructions on adding a password: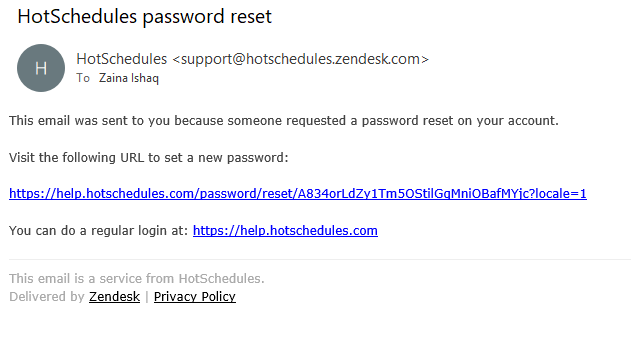 Alternate Sign-Up Options
Users can choose whether to sign-in to our Customer Success Portal via existing Social Media accounts such as Twitter, Facebook, Google or Microsoft.
We always recommend our users to register with the Customer Success Portal using a work email address instead of a personal email address, as such - we advise to sign up to Zendesk as displayed above.