Overview
Here at Fourth, The Product team are passionate about enhancing solutions. When they are updating solutions, users will stay informed of any changes and what this means for them.
This article will demonstrate how to follow any relevant Release Notes sections. Subscribing to release notes will ensure you receive an email notification for each relevant release.
Accessing the Customer Success Portal
To simply view Release Notes, users do not need to be signed into the Customer Success Portal. However, it is recommended to sign in to allow users to get the best out of their experience.
For help on signing up to the Customer Success Portal, please refer to the following article on Signing up to the Customer Success Portal.
Once users are signed into the Portal, more features will be made available to them, such as the ability to follow Release Notes sections.
Following Release Notes Sections
The Release Notes section can be found on the homepage of the Customer Success Portal.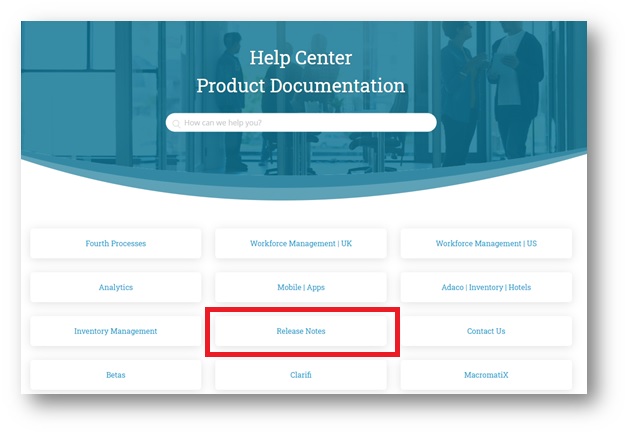 Fig. 1 – Release Notes Section from Homepage
Select Release Notes to open the different solution areas within Fourth. Then select the relevant solution area title to view all release notes in that area.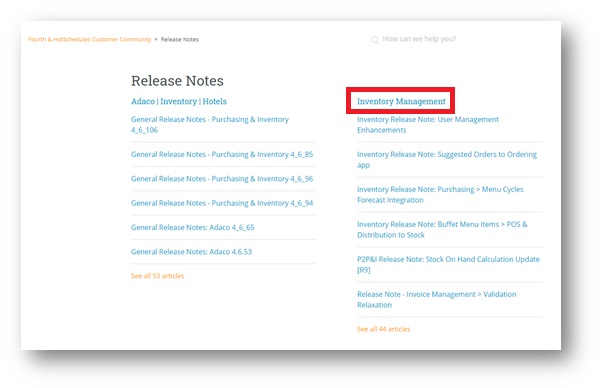 Fig. 2 – Release Notes by Solution
All the Release Notes related to that solution area will be displayed in list order. Users can choose to follow the Release Notes sections, which will allow them to receive an email notification each time a new Release Note is published.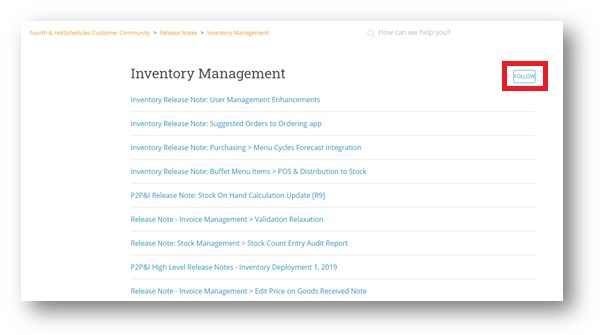 Fig 3. – Follow Button for Release Notes
There are two options for following:
New articles
New articles and comments
Following New articles will ensure an email notification is sent for any new release note added to the solution area. Following New articles and comments will ensure email notifications for new release notes and any comments on those release notes.
Once either option is selected, the user will be subscribed to release notes. Check subscriptions by going to the Profile drop-down on the top right and select:
My Activities > Following