Rate Schedule Report
The Rate Schedule report is used to see all the rate schedules that exist in Adaco.
To run this report, go to Report Center > Property Reports > Rate Schedule
To open the report criteria screen, double-click Rate Schedule report or select the report and click Run Report, as per Fig.1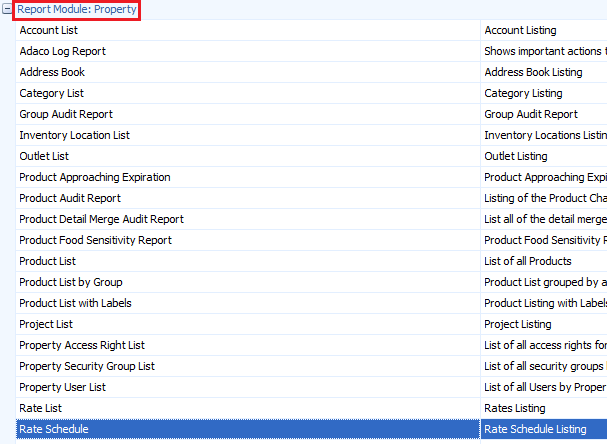 Fig.1 - Running the Rate Schedule Report​
Report Criteria:
There is no criteria with which to modify this report.

Report Results
When the Rate Schedule report is generated, the result should look similar to Fig.2.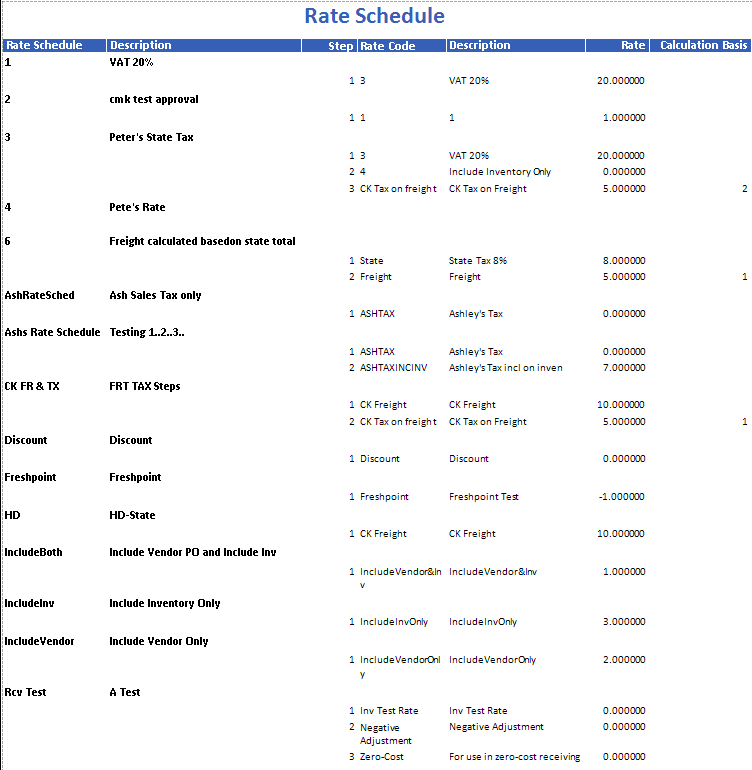 Fig.2 - Rate Schedule Report results
| | |
| --- | --- |
| Fields | Description |
| Rate Schedule | The rate schedule name / description. |
| Description | The name of the rate schedule. |
| Step | The order of the rates within the rate schedule. |
| Rate Code | The rate code assigned to the rate, as defined under Property > Setup > Rates > Rates. |
| Description | The name of the rate. |
| Rate | The numerical value of the rate. |
| Calculation Basis | The Step that the particular Rate is using for its calculation. |