Overview

The Inventory Report by Outlet Report shows cumulative inventory of a selected products across selected Outlets within a Property. The report can show quantity details only or quantity and cost values.

This article describes the process of accessing and running the report.

Inventory Report by Outlet Report

This report can only be run at Property Level, not at CP.

To run this report, log in to Purchasing & Inventory at Property level and go to the Report Center
Expand Report Module: Inventory
To open the 'Report Criteria' screen, double-click Inventory Report by Outlet
Alternately, select the required report and then select Run Report (see Fig.1)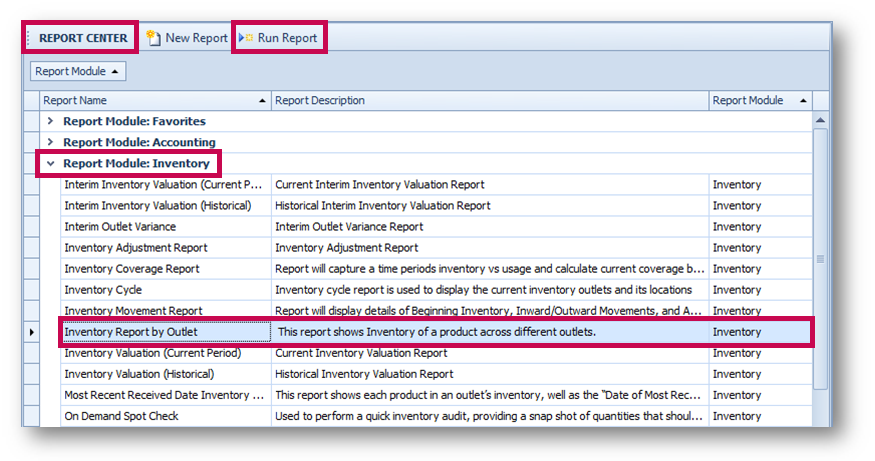 Fig.1 - Running the Inventory Report by Outlet Report

Report Criteria

Enter the relevant Report Criteria to receive the desired results, as per Fig.2
To run the report, select Generate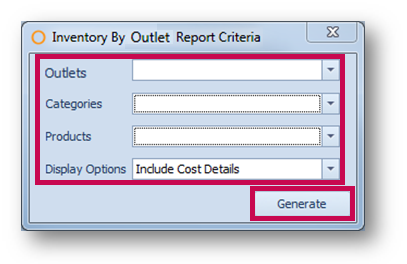 Fig.2 - Report Criteria
Fields

Description

Outlets

Select All: chooses all the Outlets available
Outlet Name: choose the Outlet(s)

Please note: Only Outlets marked as 'Perpetual' in Property Setup can be selected

Categories

Allows a selection of one or more categories to generate the report with products assigned to those categories.

Products

Select the required Product(s).

Display Options
Quantity Only: will show quantities of products but not costs
Include Cost Details: will show costs and quantities of products

Report Results

When the Inventory Report by Outlet Report is generated, the result should look similar to Fig.3.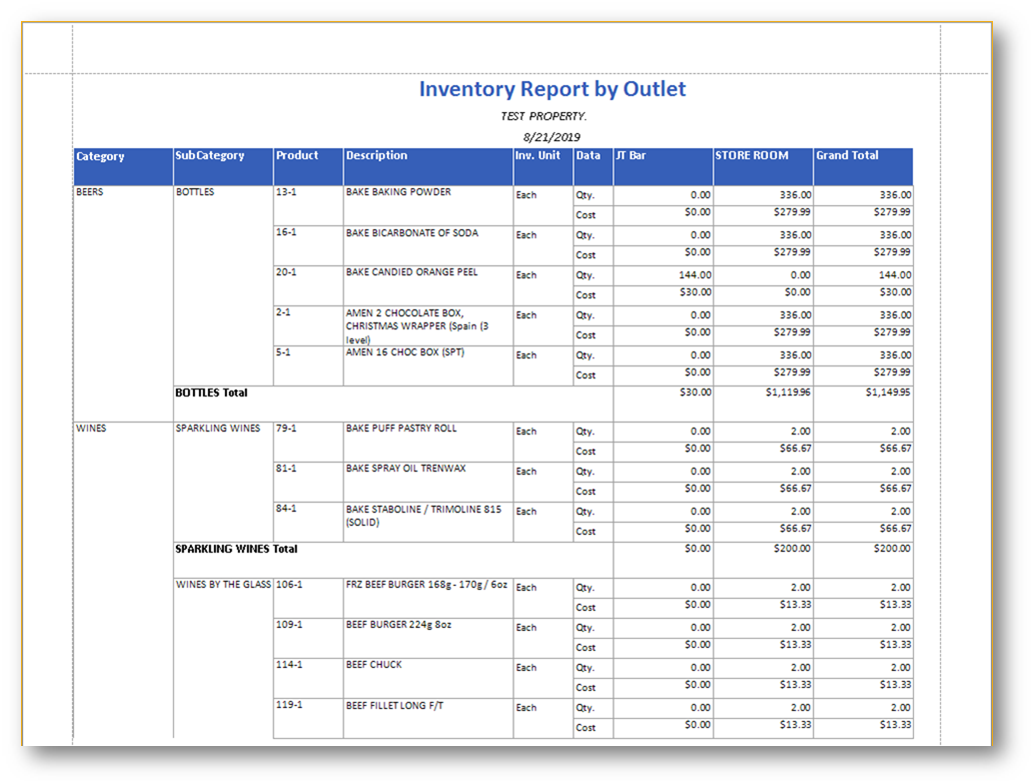 Fig.3 – Inventory Report by Outlet Report Results
| | |
| --- | --- |
| Fields | Description |
| Category | The name of the category. |
| SubCategory | The name of the sub category. |
| Product | The Product number. |
| Description | Description of the Product. |
| Outlet Name | Quantities/costs (depending on Display Options chosen) of Product at that particular Outlet. |
| Grand Total | Total quantities/costs (depending on Display Options chosen) of Product(s) at Outlets. |