Overview

The Multiple PO/Invoice functionality can be used to combine the cost details of multiple Purchase Orders into a single Invoice. This article describes completing this process within Purchasing & Inventory (formerly known as Adaco).

Using the Multiple PO/Invoice Functionality
Go to Accounting > Invoices > Invoice Entry – Multiple PO/Invoice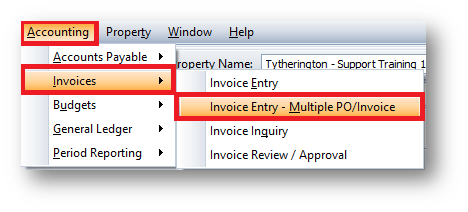 Fig.1 – Accessing the Invoice Entry Screen

Please note: Only vendors with POs that have been received but do not have Invoice details entered against them will show on this screen.
Use the Search functionality to locate a Vendor by the Vendor Number, Vendor Name or City/Country
Select either Active or Inactive from the Status drop-down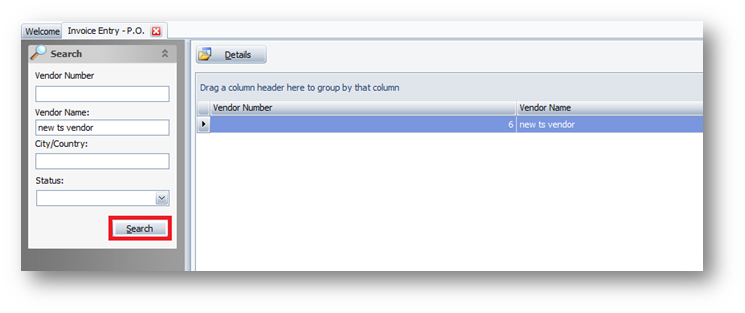 Fig.2 – Search for the Vendor, Multiple PO/Invoice
Once located, double-click on the correct Vendor to open the Invoice Entry – Multiple PO/Invoice screen (see Fig.3)
Enter an Invoice reference in the Invoice Number field
Enter an Invoice Type

Invoice Types can be configured in Property Setup > Accounting > Payment Methods
Enter an Invoice Date
Select the Order Numbers-Received Numbers to be included in the Multiple PO Invoice
Enter the Invoice Amount
The Invoice amount must be the total of the combined POs/Receivings. If there is a difference between the Invoice amounts and the combined PO/Receiving total, then it will be unavailable to post.
Select Post to complete the process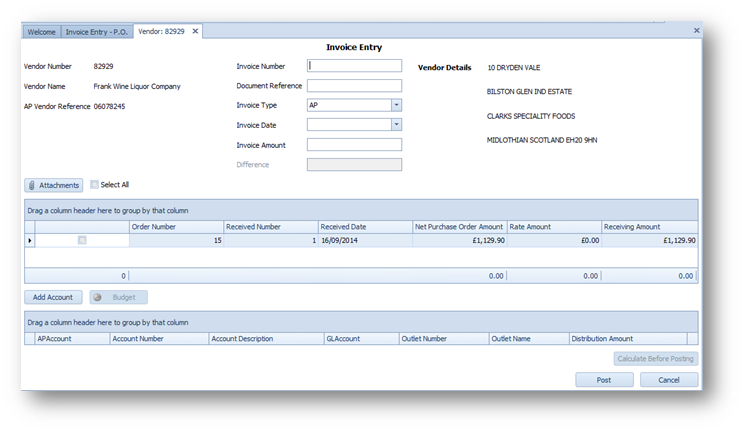 Fig.3 – Invoice Entry, Multiple PO/Invoice Screen

The table below provides more detail on the fields within the Multiple PO/Invoice screen:

Fields
Description
Vendor Number

Displays the Purchasing & Inventory Vendor number

Vendor Name

Displays the name of the Vendor

AP Vendor Reference
Displays the number keyed into the AP Cross-Reference # field on the Vendor details.

To locate this information, go to Property > Vendors > select required Vendor > see AP Cross-Reference #

Invoice Number

Enter the number from the physical Invoice in this field

Document Reference

Enter the required Document Reference

Invoice Type
Displays all exportable and non-exportable Payments built in Purchasing & Inventory under Property > Setup > Accounting > Payment Methods
Invoice Date
Enter a date using the keyboard or select one from the Calendar drop-down
Invoice Amount

Enter the Invoice amount in this field

Difference
If a difference exists between the keyed in amount in the Invoice Amount field and the Distribution Amount field, then it will appear here when the Calculate Before Posting button is selected
Vendor Details
Displays the address information which has been entered in the Vendor details

Attachments - such as Invoice files - can also be attached to a Multiple PO Invoice in PDF or Word format (see Fig.4). Ensure that the file name does not exceed 50 characters, as if this is the case, then the Invoice will not be able to be posted. This same rule applies when entering a Document Reference.

For further information on this error which can occur, please refer to the following article - Purchasing & Inventory - Entity Validation Error when Posting PO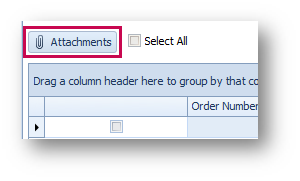 Fig.4 – Attachments Functionality