Broadcast messages are a great way to post announcements to their entire staff on HotSchedules! These messages appear on the My Schedules page under the Home tab, so users will see it when viewing their personal schedule upon logging in. They also appear on the mobile apps.

Create and Edit Broadcast Messages
Open the menu, hover over Messaging, and select Broadcast Messages.

Note: If this option is missing, it may be restricted to a higher level of access. A point of contact can request that this be added to additional permission sets by contacting Customer Support.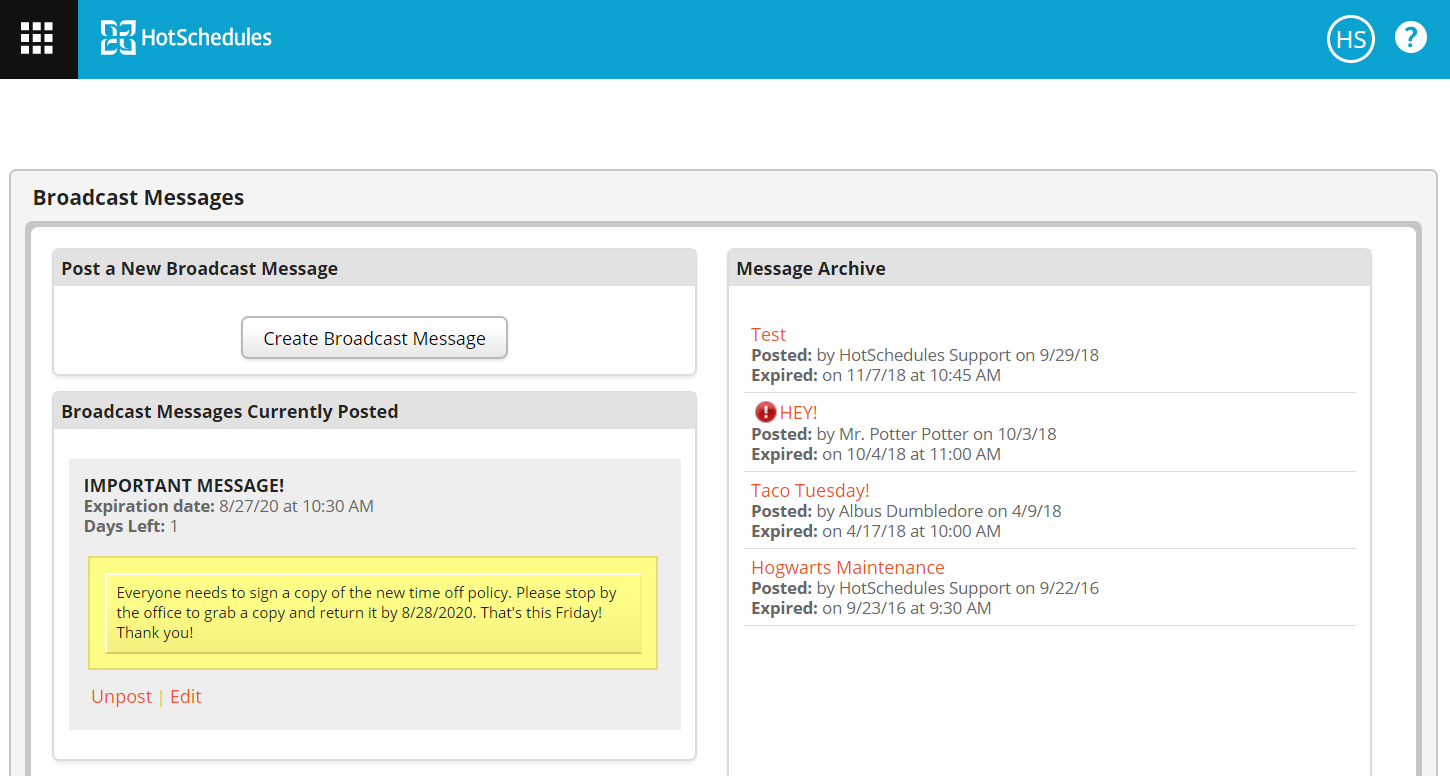 The following actions can be made on this page:
Message Archive

Review previously posted broadcast messages by selecting the title. The author, creation date, and expiration date are listed for each one.
Hover over a broadcast message to see the option to make a copy of it or delete it from the archive.

Post a New Broadcast Message

Click the Create Broadcast Message button to post a new message.
Fill out the Title and Message Body that should display for the team.
Select Info or Alert (Choosing Alert will display the text in red font).
Fill out the end date & time for the message to be visible.
Select Post Message to save the broadcast message.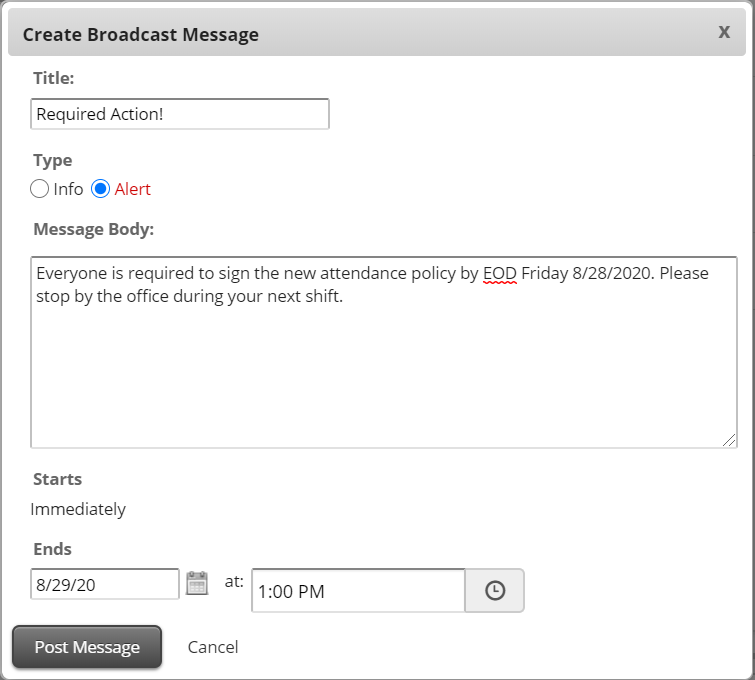 Broadcast Messages Currently Posted

Any active broadcast messages will display in this box.
Select Edit to make changes or Unpost to remove it.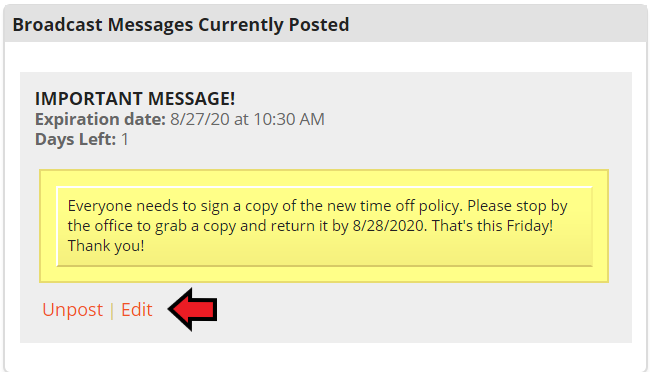 Broadcast Messages