Administrators can configure Assessments for each job if they choose.
To configure Assessments:
Go to your Company Settings.
Under Features & Add-ons, click Assessments.

Your jobs will appear on the list. To add an assessment to a job, click on a job title.
Assign an Assessment Status. Click the drop-down arrow.

If you do not want to enable assessments, select Disable assessments for this job.
If you do want to enable assessments, select Enable assessments for this job.

Select the Assessment Job Category. For each job that is assigned an assessment, you will associate a corresponding Job Category that will govern how that particular job applicant will be scored. Click the drop-down arrow to make your selection.
Select the type of assessment you would like to require of your applicants. Choose from:

Personality

Attitude

Personality and Attitude

Personality and Cognitive

Personality, Cognitive, and Attitude

Click Save.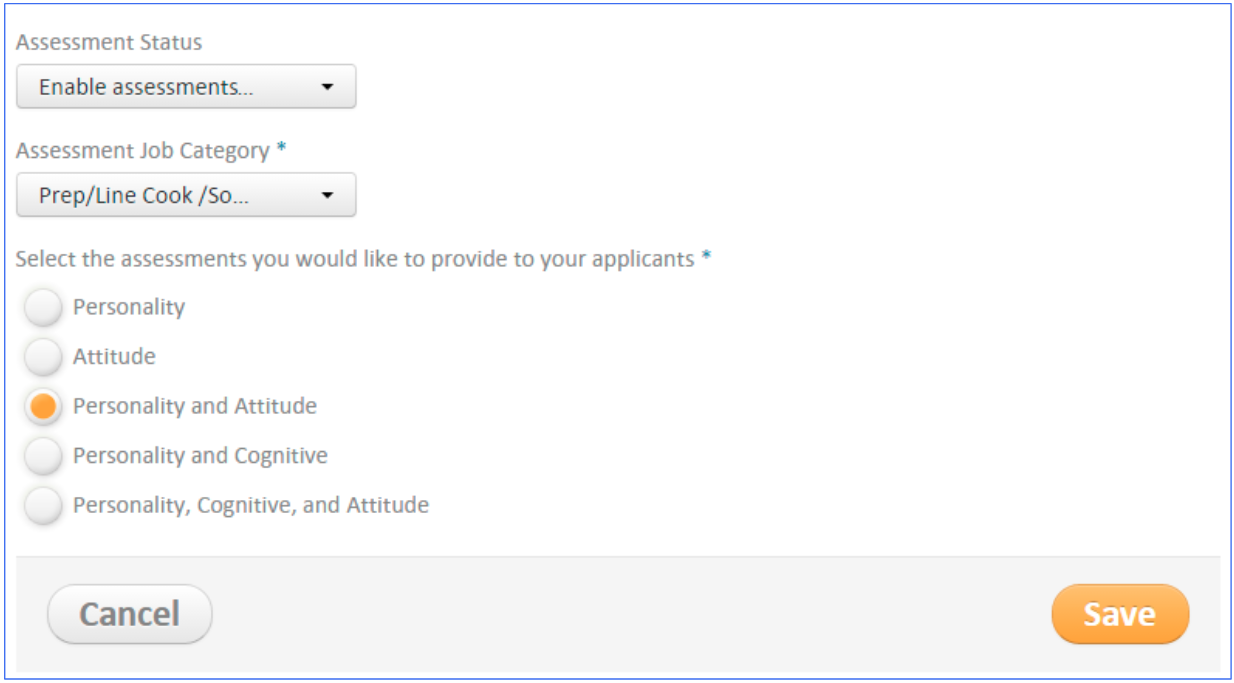 Within Assessments, you may customize a few items by checking the checkboxes:
You may choose to have any applicant that receives a Discontinue (Red) to be removed automatically. You would find them under the All tab if needed but they would not show up in your new applicant pool.
You may select to add the Computer Misuse questions and/or the Sexual Harassment questions within the Attitude Assessment.
Within Application Questions, the Assessments will be automatically set to Everyone and will present on the job application based on the jobs you configure.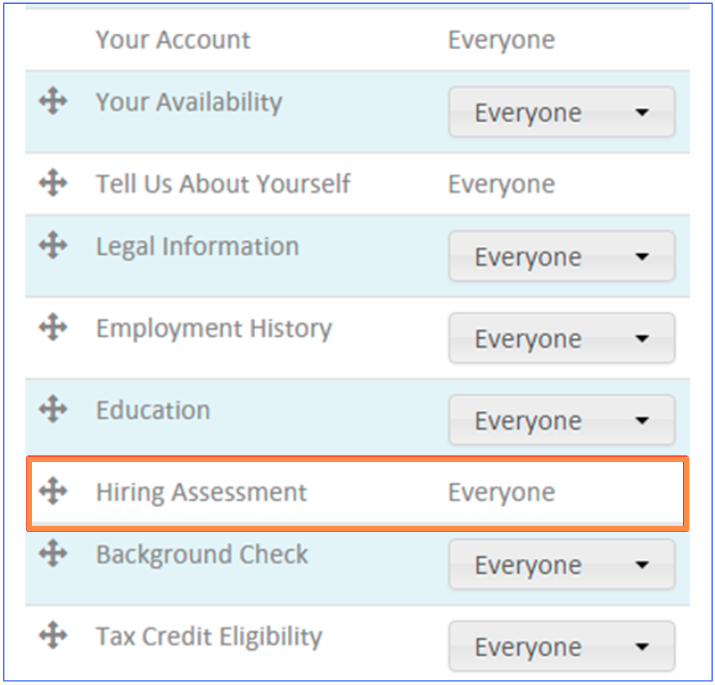 Related Articles:
PeopleMatter: Assessments FAQs
PeopleMatter: Assessments: An Applicant was not Prompted to Take an Assessment During the Application Process. What do I do?
For additional training regarding Assessments, please view the Configure Assessments eLearning Lesson: