Overview
This article, along with the linked articles at the bottom of the page is designed to give a full overview of Nutrition functionality in Recipe & Menu Engineering (RME) and how it can be utilised.
The ability to view Nutrition is controlled by a User Group permission: View Nutrition.
To be able to edit Nutritional data, a user needs the Edit (for Ingredient or Recipe) and View Nutrition User Group permissions. See RME: How to: Amend User Groups for guidance on this.
Viewing Nutritional Values
Nutrition is a standard feature in RME, available to all customers by default. Nutritional values can be viewed for Ingredients and Recipes, and in a similar way to Allergens the values are calculated from the Ingredient level upwards. A Recipe's Nutrition is calculated based on the values of its Ingredients.
Select an

Ingredient

or

Recipe

Go to the

Nutrition

tab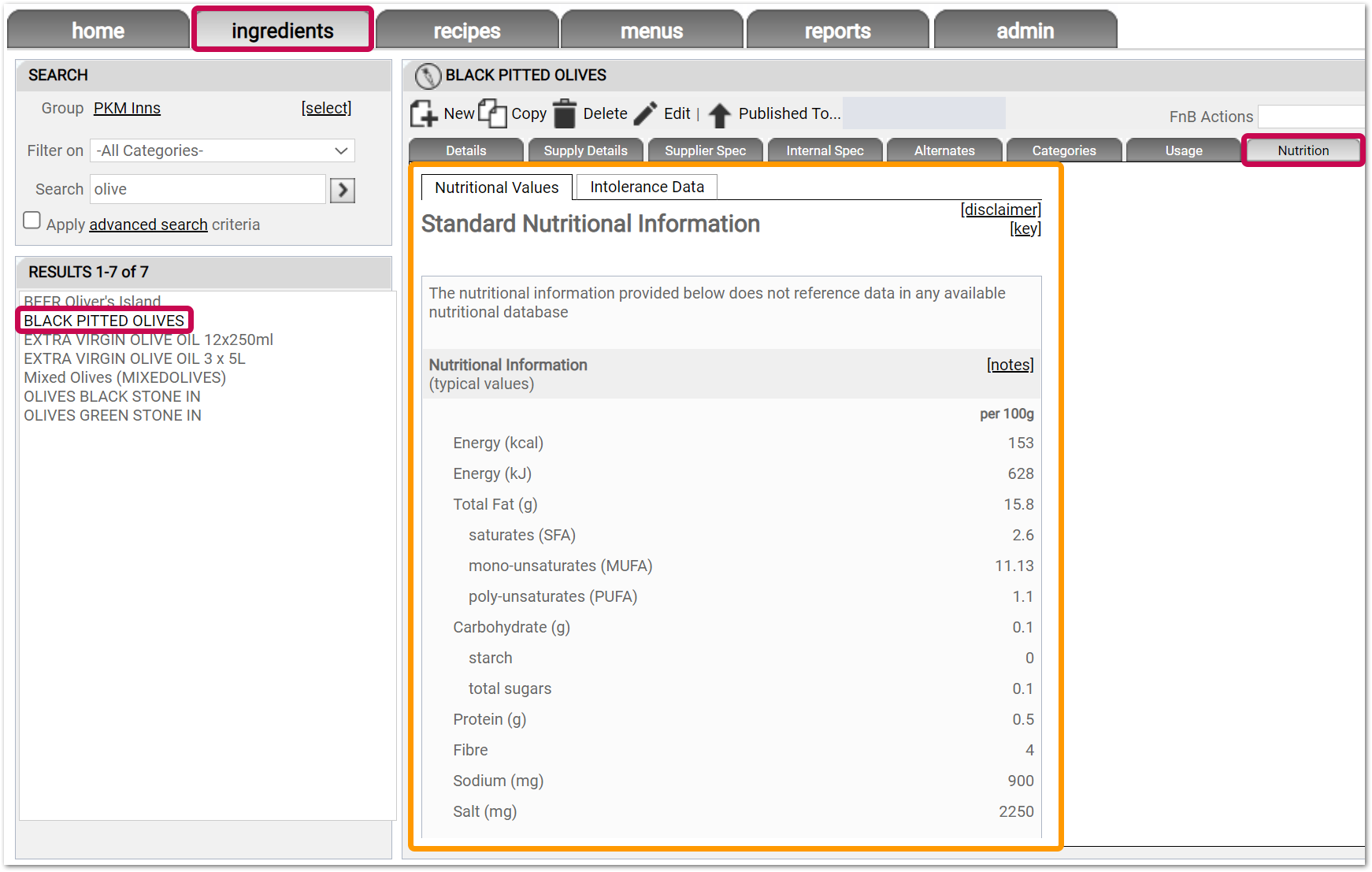 Fig.1 - Nutrition view for an Ingredient
Nutritional Information is displayed through the default Standard Nutrition view.
Use the Edit mode to switch to Scientific, Extended, and School (UK) Nutrition views
The Nutrition view will always revert to the default. This default view can be changed on request.

All references throughout this article are based on the default Standard Nutrition view.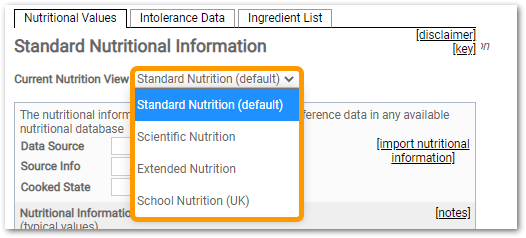 Fig.2 - Available Nutritional Views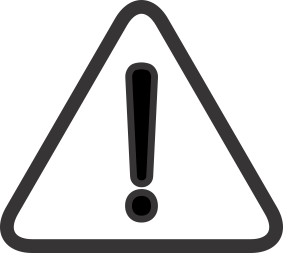 Where nutritional values can be impacted by cooking methods, considerations will need to be taken during the data setup and recipe processes.
Ingredients
An Ingredient's Product Type must either be set as Food or Non-Food. More details on this can be found in the article: RME | Nutrition 2 - Nutritional Data Input and Ingredient Setup.

Fig.3 - Food or Non-Food Selection

All Nutrition is calculated using weight.
A weight value as either a supply quantity or conversion is required against all Ingredients where Nutrition is to be utilised.
To be included in a Recipe's Nutritional values calculation, Ingredients must have weight and Nutritional values.
Nutrition values are displayed per 100g at Ingredient level, and at Recipe level per serving (g), per 100g, and as a % of Reference Intake (RI) - UK values.

Fig.4 - Nutrition values in an Ingredient (left) and a Recipe (Right)
When a Nutritional value-impacting change is made to an Ingredient or Recipe, any children of the item changed are also recalculated (when set to Auto-Calculate).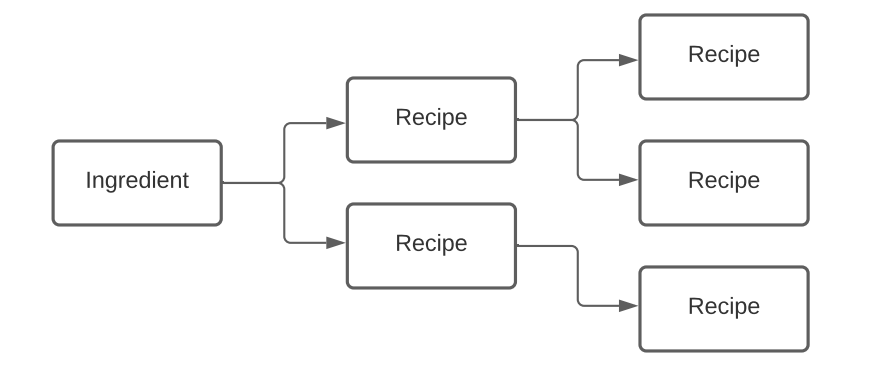 Fig.5 - Ingredient > Recipe data Flow
Where customers are using 'Choice & Options' functionality, 'Option' recipes do not impact Nutrition calculation. Only the default designated 'Choice' recipe will impact nutrition calculation.

To further explore and activate any of the options detailed within this article for your solution please contact your Fourth representative.
Related Articles
RME | Nutrition 2 - Nutritional Data Input and Ingredient Setup
RME | Nutrition 3 - Recipe Setup