Overview
Force threading of documents allows a user to force an EDI Invoice and Goods Received Note (GRN) together and invoke the Invoice Reconciliation process.
This will benefit scenarios where these documents have not threaded together automatically based on reference.
This functionality is controlled by permissions on a role level. To enable this functionality please speak to your Fourth Customer Success Manager or Implementation Consultant.
Process
The option to thread a GRN and Invoice together is available in the following places:
At the top of an approved GRN - see Fig.1
As an action against an unmatched GRN or Invoice within the Document Reconciliation screen - see Fig.2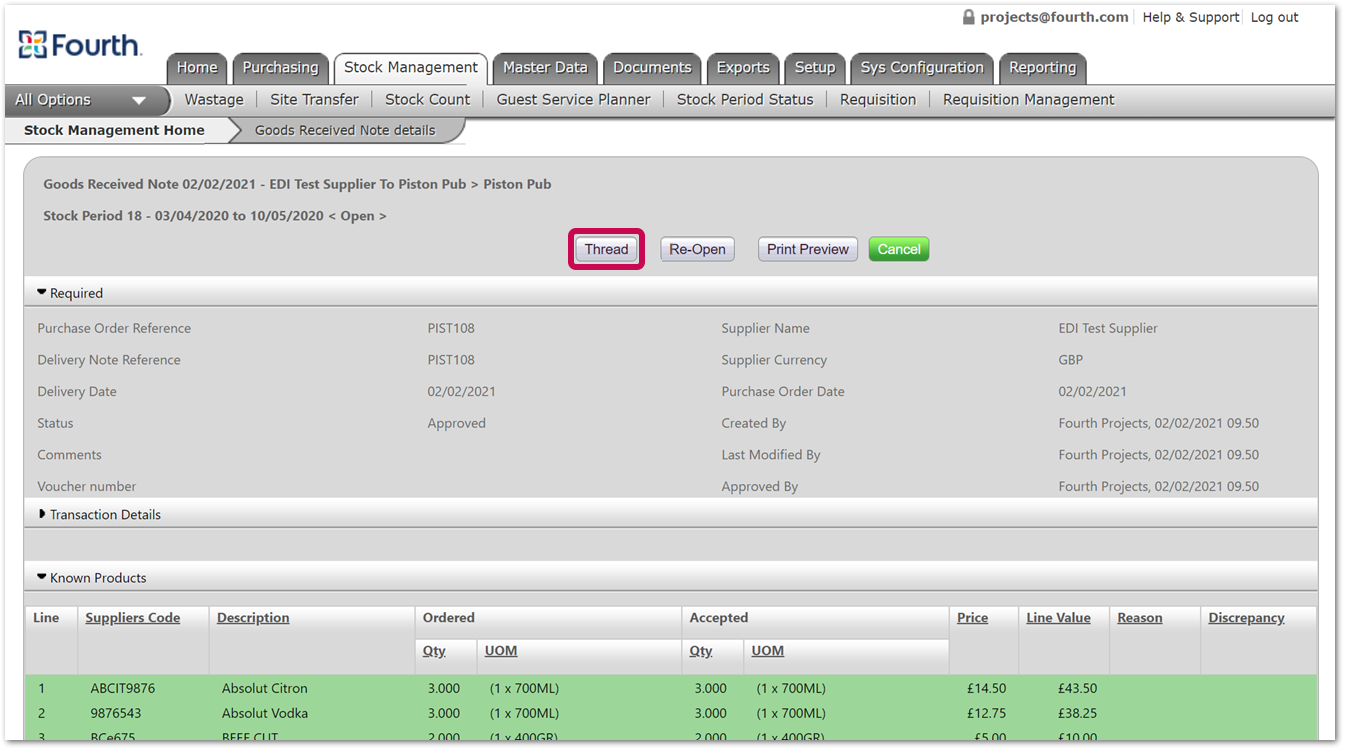 Fig.1 - 'Thread' button on an approved GRN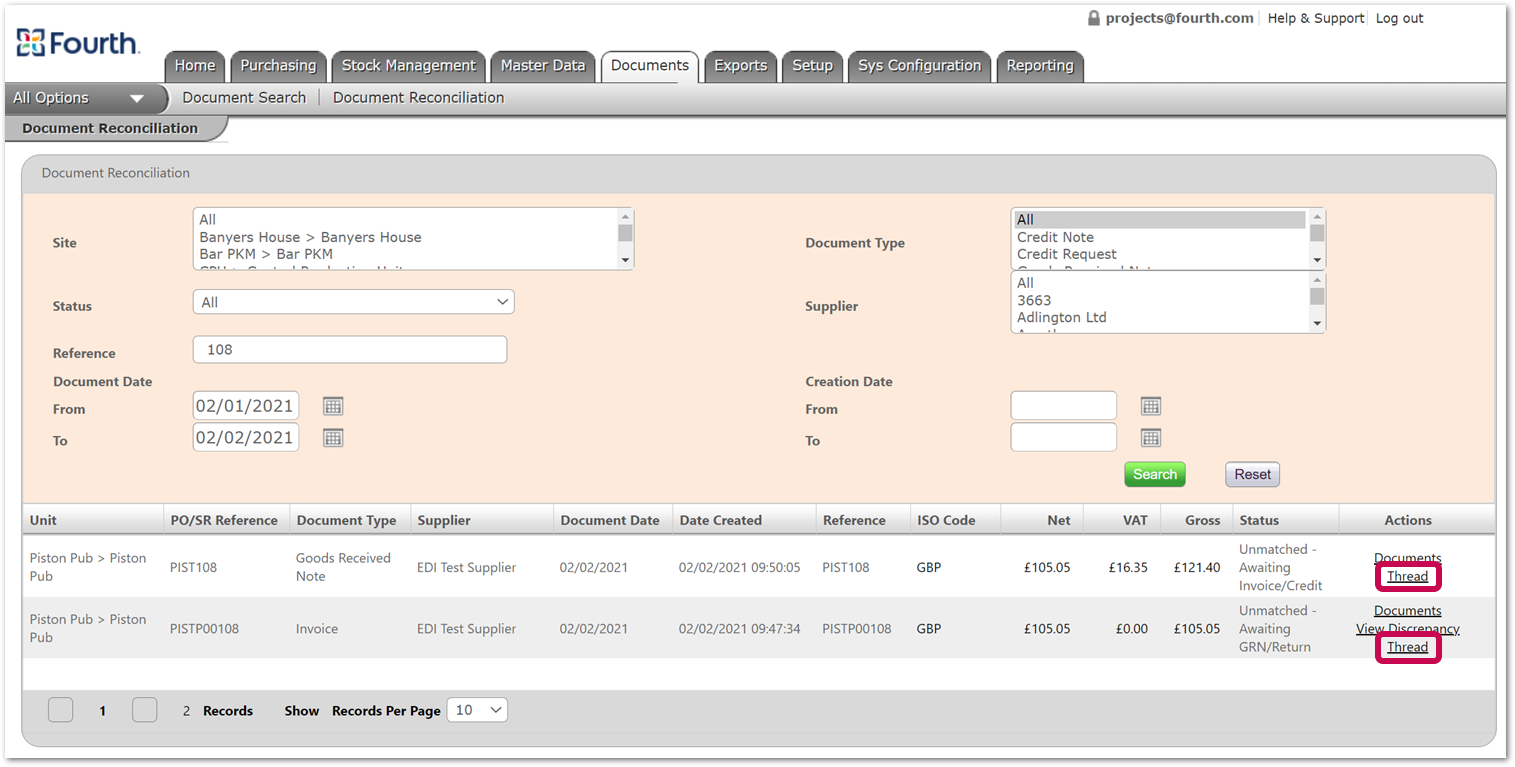 Fig.2 - Document Reconciliation Screen
After selecting Thread (from either a GRN or Invoice) a pop-up window will appear, where the second document for threading can be selected - see Fig.3.
Select a date range
Enter a full or partial document Reference
Select Search
All valid results will be returned.
Select the required document to thread
Select Save

Please note: The results list only contains documents that are for the same Supplier, Unit, and haven't yet been threaded.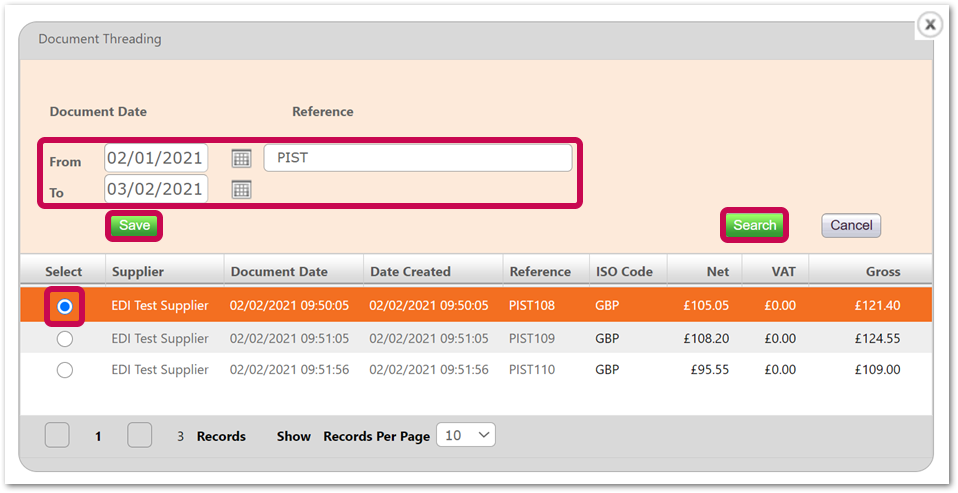 Fig.3 - Valid results
The pop-up will then close and normal Invoice Reconciliation processes will follow:
If the totals on the Invoice and GRN match, then the documents will be marked for export

Otherwise, they will be marked as 'Awaiting Resolution' and action will be required to resolve the discrepancies
Related Articles
Inventory Restaurants: Quick Guide to Reconciling EDI Invoices