Note: This cancellation process is only for Essential and Plus clients. All other products follow the current process.
This article will guide you on how to cancel your Essentials or Plus subscription. 
You will need to navigate to the Settings tab and go to the Billing Page.
Once you are in the Billing Page, click on 'Cancel Account' below the Billing History section.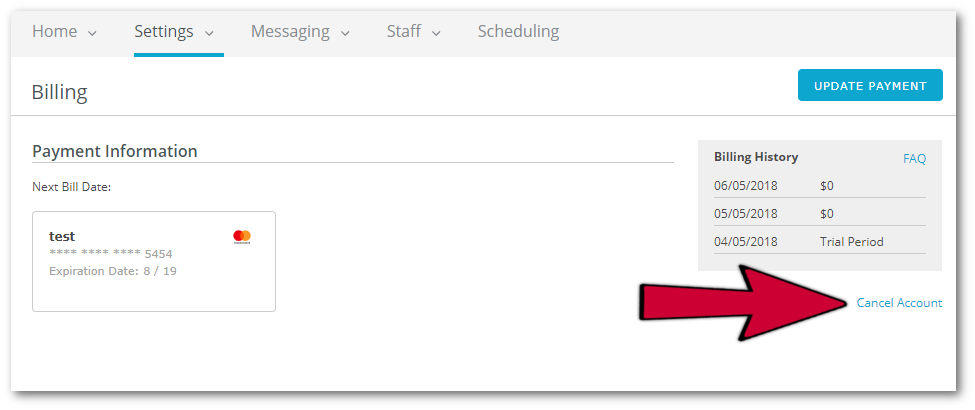 This will open a window that will complete the cancellation process and stop the billing for your site. You need to click on "Cancel My Account" a couple of times to complete the process. Once it's complete, you will be logged out and your site set to inactive. You or any of your users won't be able to log in after that.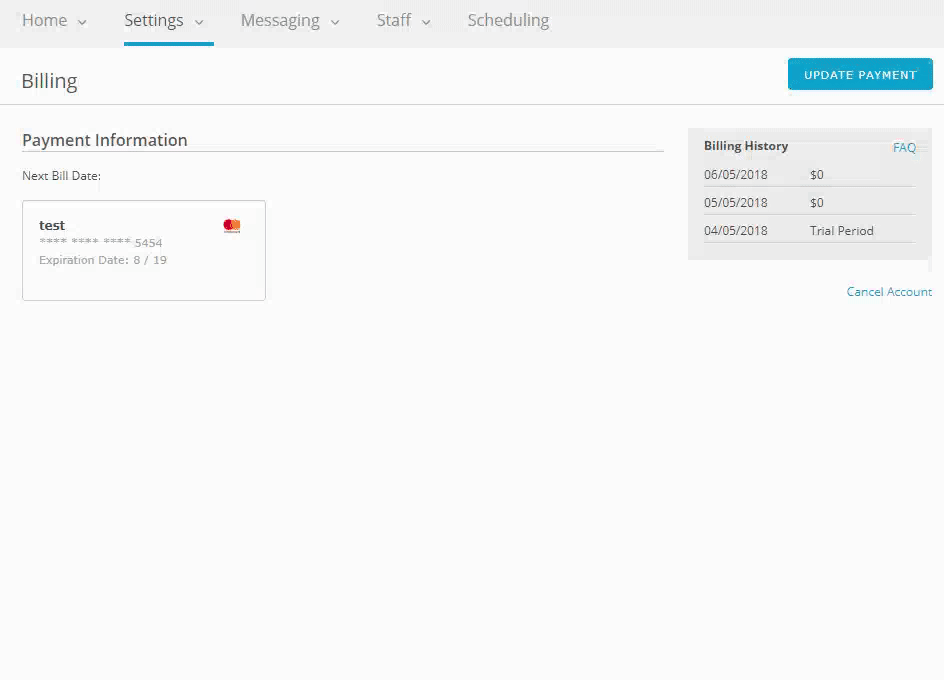 As noted in the final message. We won't delete the store information at that moment in case you decide to come back as a HotSchedules user.
Note: After the 4.0.75.2 release, you will see your Final Bill at the moment of your cancellation.