Overview
The Availability Report in HotSchedules will show the current scheduling availability of your staff.
Note: It will not display any past availabilities or how their availability has changed.
This article will cover

How To Generate
Follow these steps to generate an availability report:
Log into your HotSchedules account and navigate to the Reporting tab.

You can manually search for the report by typing the name into the search field, or you can select the Staff & Store subtab of reports.
Then select the Availability Report. The report generates automatically.
Select whether to view availability by Date Range or a particular day at the top.
Filter and Sort
You have options to filter the report based on Schedules, Jobs, or individual employees. The report can be sorted by employee names as well as by the availability on any day of the week. Adjust the report details to display the information you would like to see.
The Actions dropdown allows you to print the report, or export to .csv format.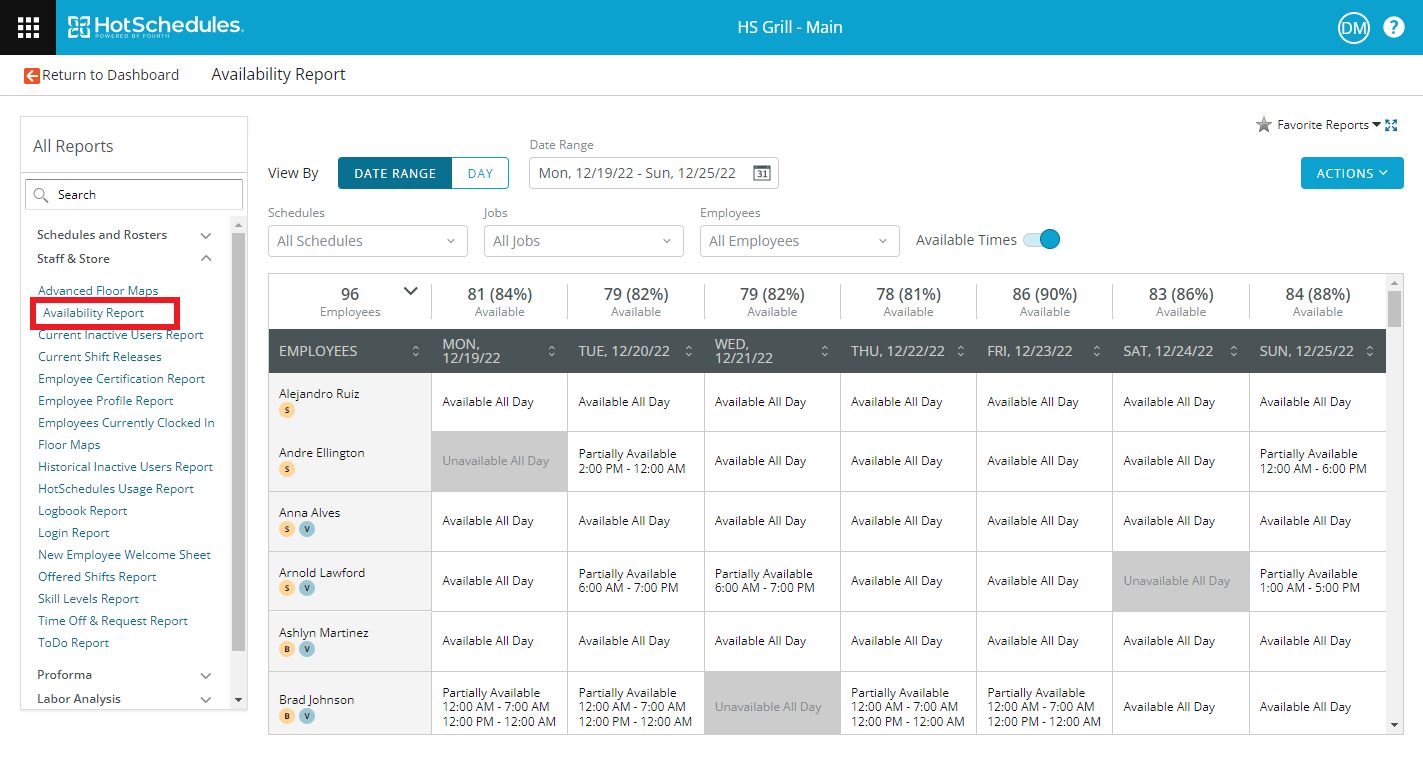 Fig 1. Availability Report