Overview
The managers at your company post your personal schedule. If they decide to unpost that schedule for any reason, you will receive a notification on HotSchedules.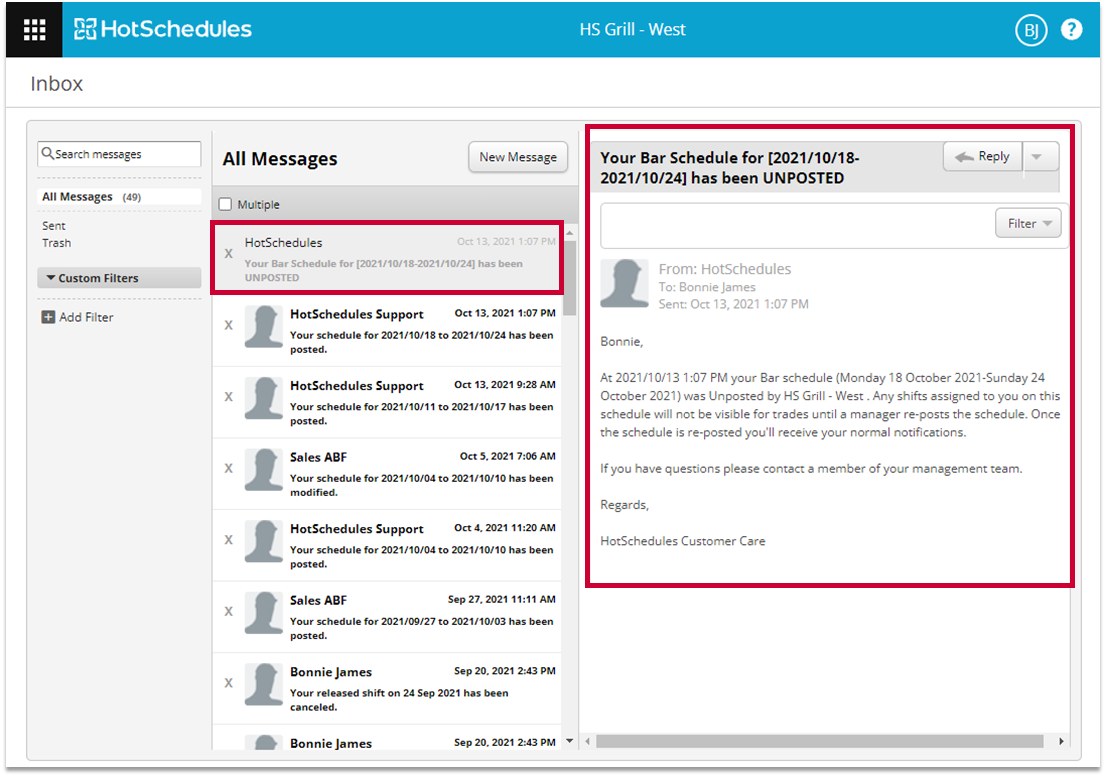 Fig.1 - Message notification


HotSchedules cannot tell you specifically why your manager has unposted your schedule, so you would need to reach out to your management team with specific questions.
See this article to learn how to send a message in HotSchedules if you would like to contact your manager that way: HS: Composing HS Messages.
Related Articles