Things like local events, holidays, and seasons have an effect on the bandwidth of a business to grant employees' time off. Managers are able to block requests for a date or time range using the Manage Time Off page.
Blocking Time Off
Log into your Hotschedules account an open the navigation menu in the top left corner. Hover over Home and then select Manage Time Off.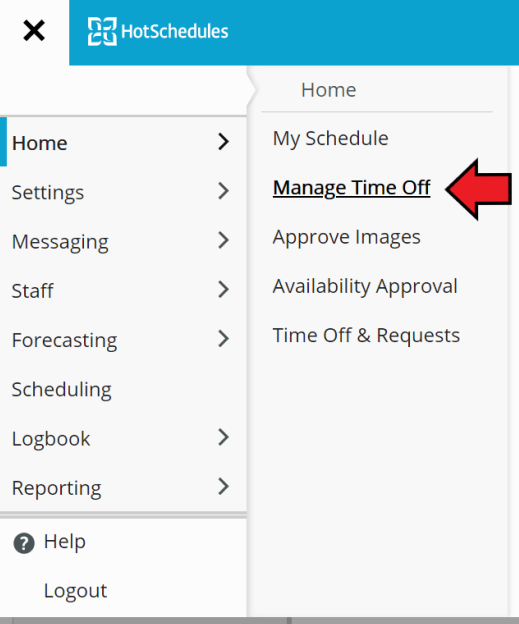 On the Manage Time Off page, select the Blocked Days option in the top right corner.

Any previously blocked days will be listed on the next page, and they can be edited.
Select Create Blocked Day to add a new date to the list.
This will open a window where you will specify details about the date(s) you are blocking. Uncheck All Day to block only a specified time of the day. Leaving it checked allows you to block an entire day.
After choosing the day(s) or time frame you would like to block, select Save.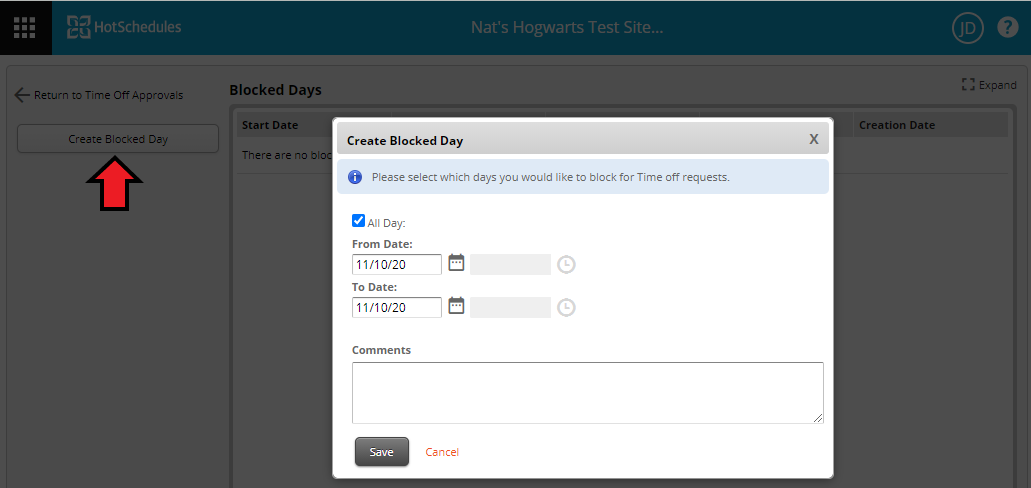 You are able to edit or delete a blocked range as well. On the Blocked Days page, hovering over a previously blocked day will bring up the icons to delete and edit.