The truth is that no matter what there will always be days requiring you to have all hands on deck. Things like local events, holidays, and seasons have an effect on the bandwidth used to grant your employees time off. To help make that process easier to manage and grant greater visibility to your employees, managers are able to block requests for a date or time range using the Time Off and Requests interface.
Blocking Time Off
Log into your Hotschedules account and choose MANAGE TIME OFF under the HOME tab. From there, select BLOCKED DAYS. 

On the next page, select CREATE BLOCKED DAY. This will open a menu where you will specify details about the date range you are blocking. Unchecking ALL DAY will allow you to block only a specified time frame. Leaving it checked allows you to block an entire day. After choosing the days or time frame you would like to block, select SAVE.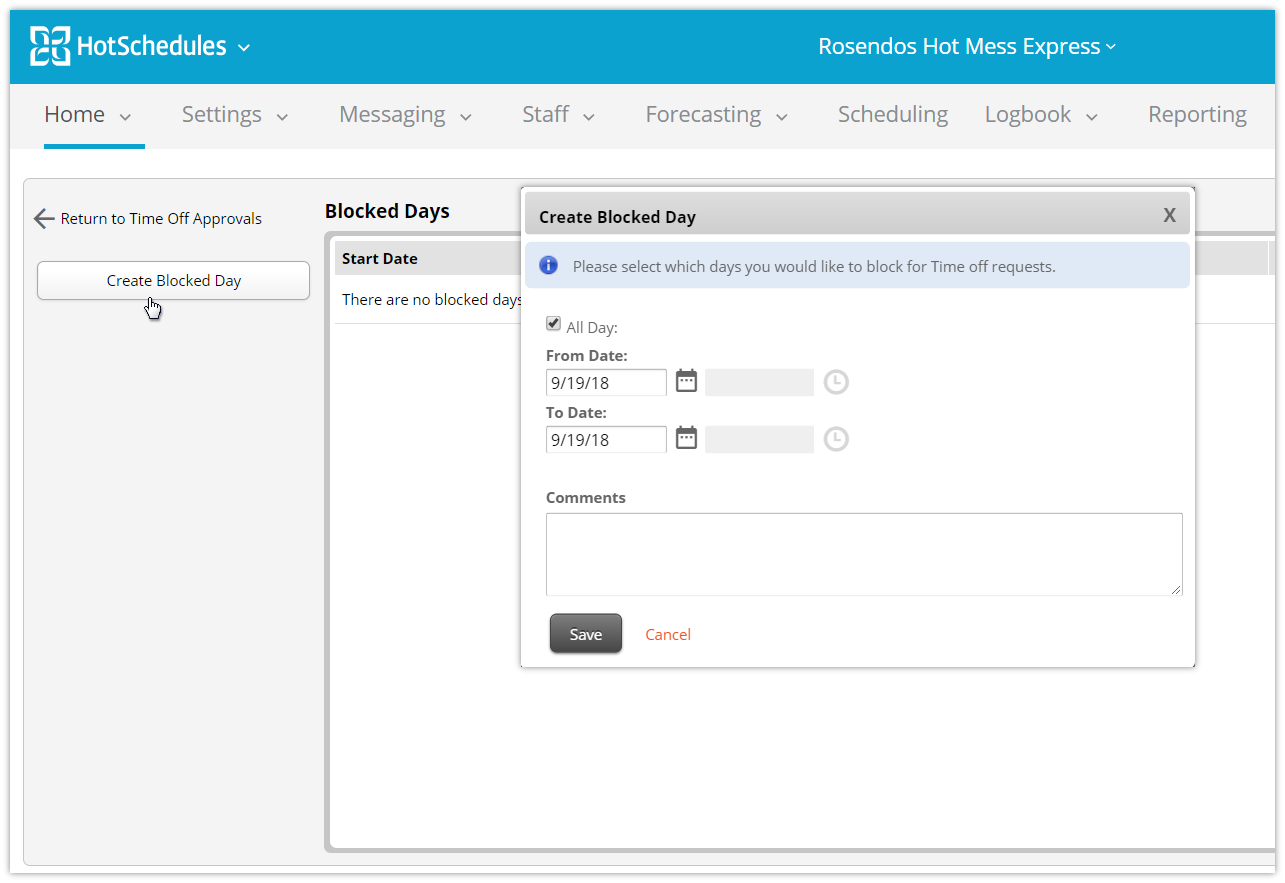 You are able to edit or delete a blocked range as well. On the Blocked Days page, hovering over a previously blocked day will bring up the icons to delete and edit.