Overview
Things like local events, holidays, and seasons have an effect on the bandwidth of a business to grant employees' time off. Managers are able to block requests for a date or time range using the Manage Time Off page.

Blocking Time Off
Navigate to the Home tab, select Manage Time Off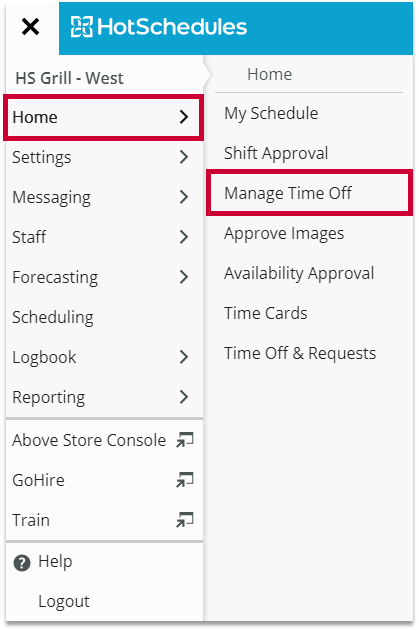 Fig.1 - Navigation
Select the Blocked Days option in the top right corner

Fig.2 - Blocked Days [select image to enlarge]
Select Create Blocked Day to add a new date to the list

Fig.3 - Create Blocked Day
This will open a window where you will specify details about the date(s) you are blocking. Uncheck All Day to block only a specified time of the day. Leaving it checked allows you to block an entire day.
After choosing the day(s) or time frame you would like to block, select Save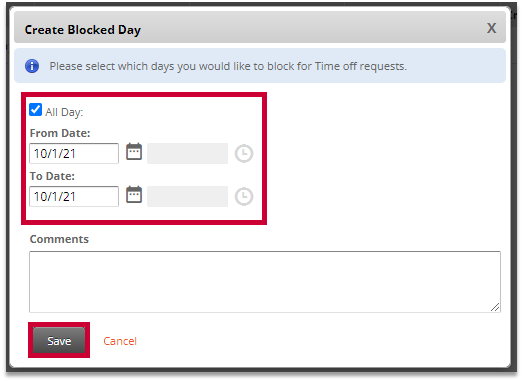 Fig.4 - Save
You are able to edit or delete a blocked range as well. On the Blocked Days page, hovering over a previously blocked day will bring up the icons to delete and edit.

Fig.5 - Editing or Deleting Blocked Days