When it comes to scheduling younger staff, the Scheduler in HotSchedules can automatically provide you with accurate labor warnings to prevent violations.  One important step in setting up your minor rules, is to input each school calendar associated with your younger team members.  This way HotSchedules can know when each team member should be in school, and help enforce the minor rules appropriately.  
To get started, I'll log in to my HotSchedules account, hover over the Staff tab, and select School Calendars.  To create a new calendar, click Add.

Name the new calendar after the appropriate school system in the field in the upper-left corner.
Weekends have already been highlighted to signify that there is no school on those days.  You can then go through the calendar, using the arrows to scroll forward and back, and highlight all other days when this school will not be in session.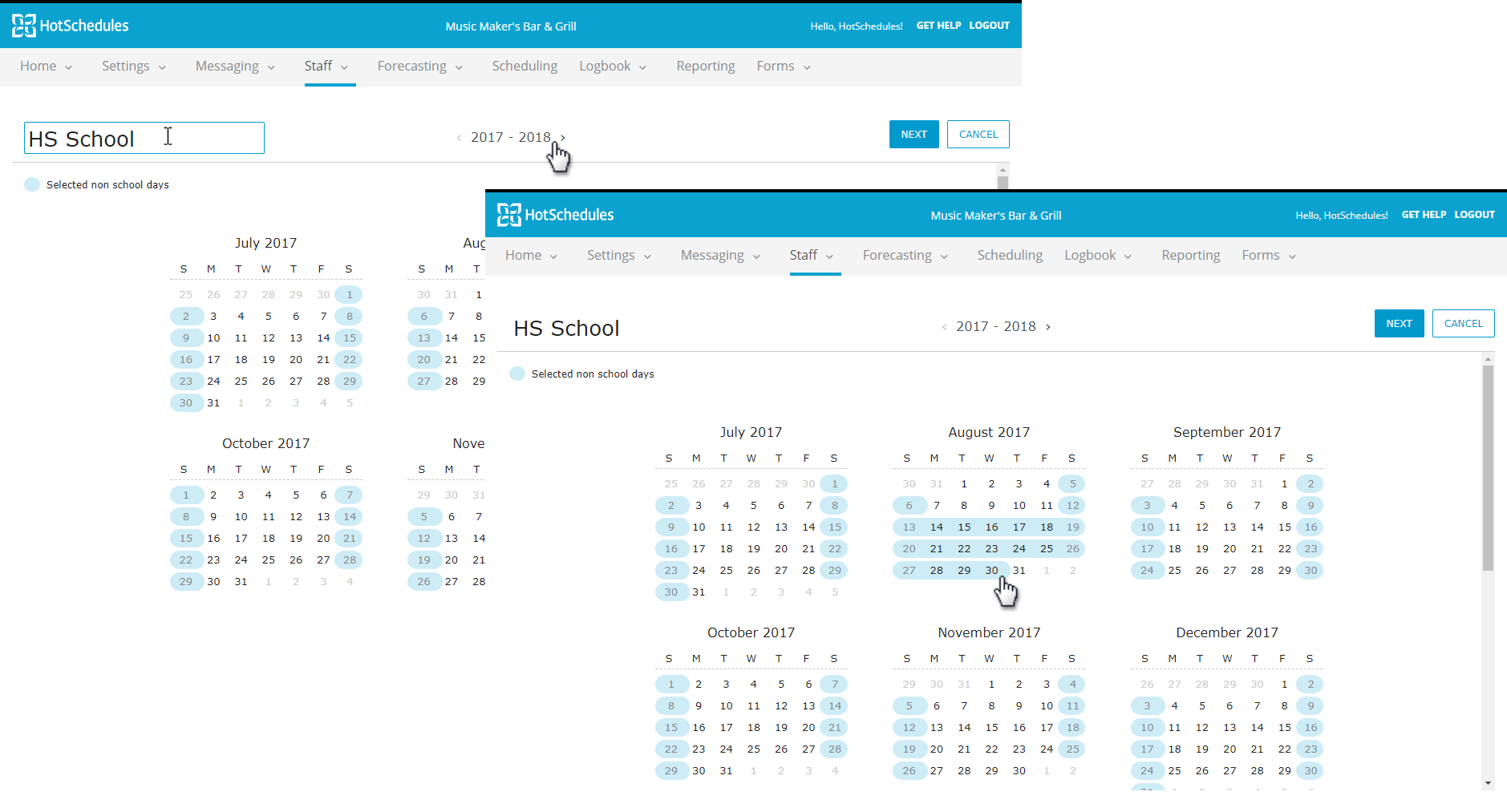 When all the needed days have been highlighted, click Next.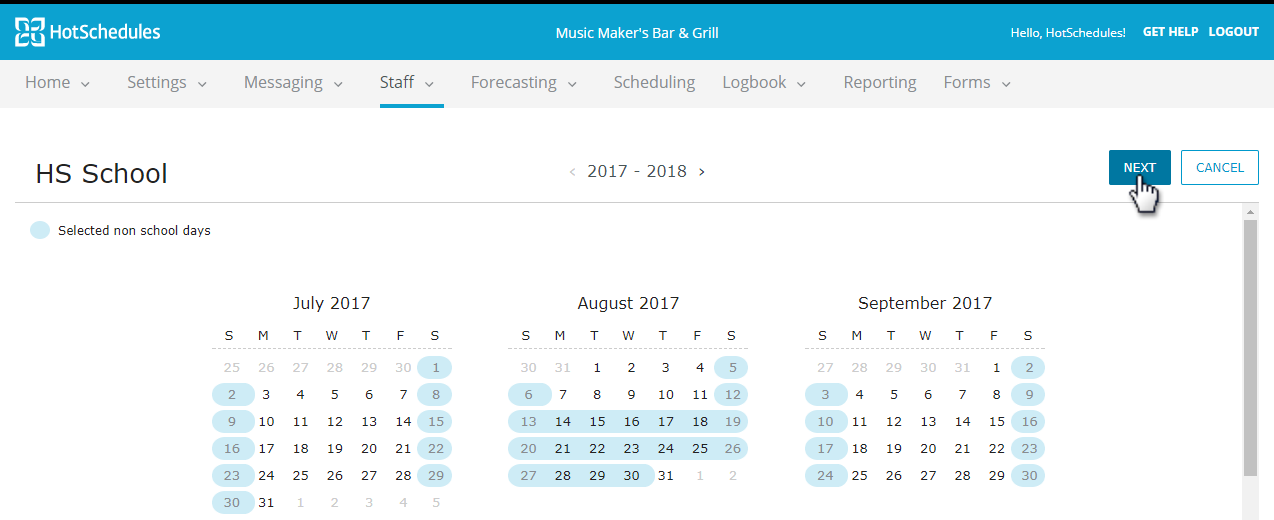 You then need to assign all team members who are students at this particular school.
Employees are designated as minors automatically, based on their birthdate within their HotSchedules profile, and they will appear in the drop-down list.  Simply check the boxes next to the appropriate names.  Saving when finished.

A minor's school will be displayed in their profile. If needed, and you can click the School Calendar drop-down menu, and assign their school to them. 
The School Calendars sub-tab will display each calendar, as well as who has been assigned to each. You can also edit or delete school calendars here.  In addition, there will also be an alert with the number of any unassigned minors.