Managers and Administrators can rehire a Team Member previously separated from the organization.
To rehire a Team Member:
Click WorkSpaces.
Under your organization's name, click Administrator.
The Administrator WorkSpace or HOME tab will appear. Click Team Members.
Team Members will display.

Note: You may need to utilize filters here to access additional Team Members. Click Status and turn on the Inactive filter if needed.

Click on the Team Member's Name to view their record in detail.
On the Work Info tab, click Rehire Team Member.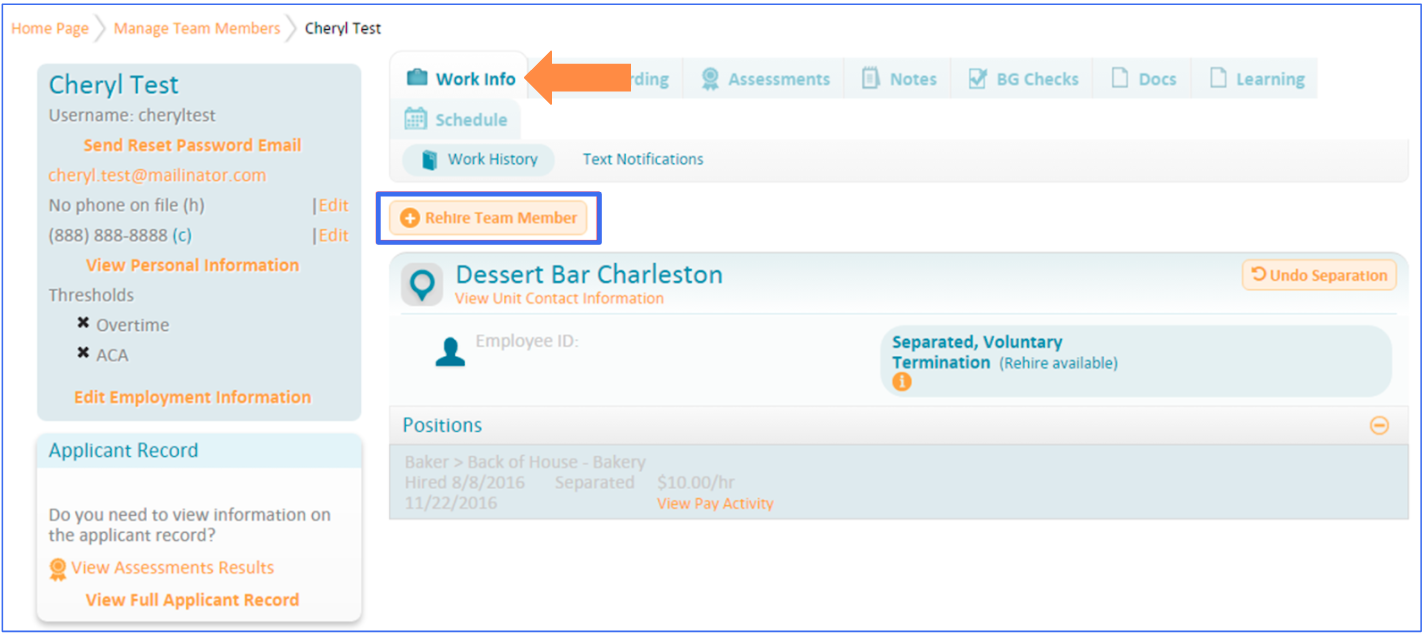 Select the location. Click Next.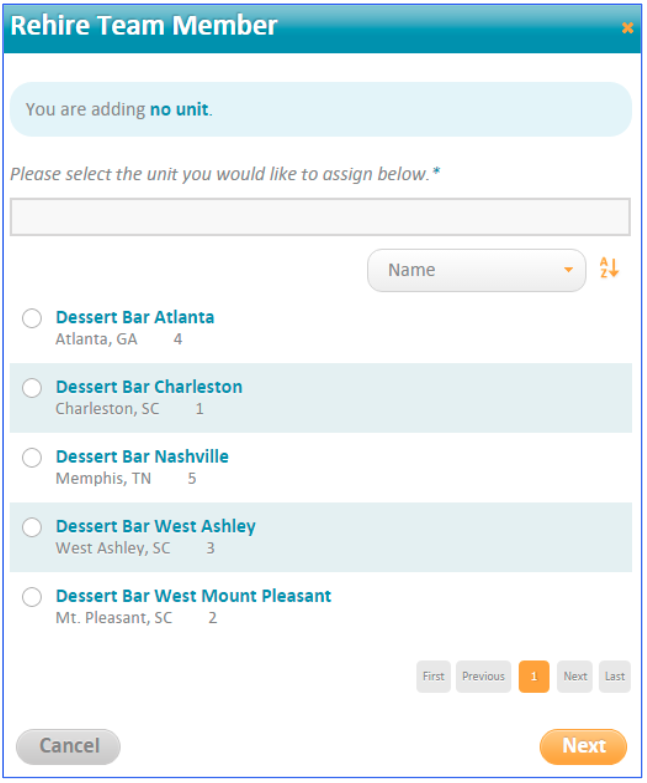 Use the calendar to enter an Offer Date at New Unit.
Use the calendar to enter a Hire Date at New Unit; this should match the day the individual will begin working.
Use the drop-down menu to select a status of Full-Time or Part-Time.
Select a Position at New Unit.
The Employee ID field may display; this field is optional but follow your company's policy.
Click Next.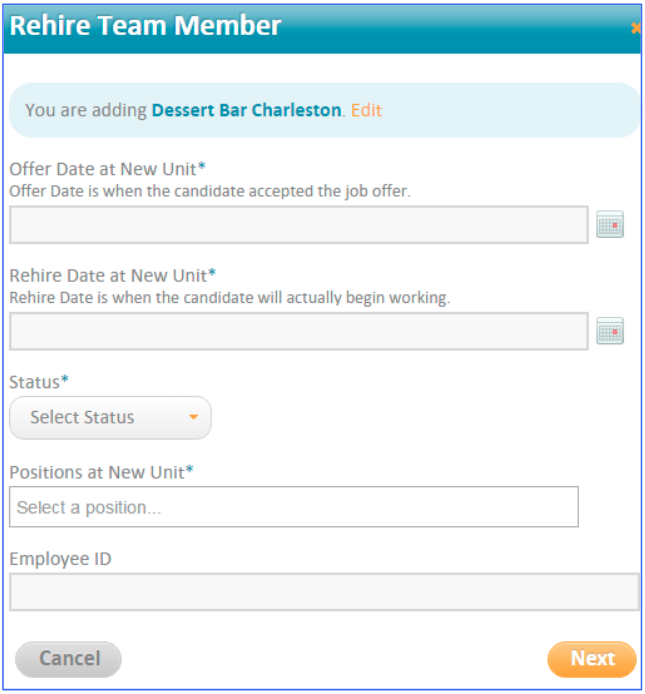 Enter a Pay Rate. If your company's administrator has configured Pay Ranges, enter a Pay Rate within the range. If not, enter "0" or follow your company's policy. Click Add.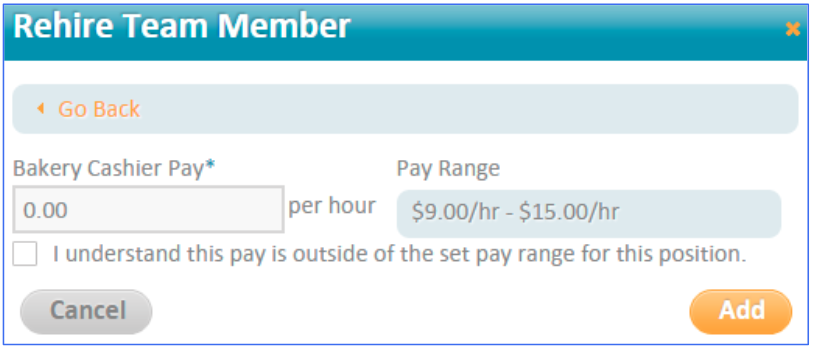 The individual is now hired and can be managed from the Team Member Record.
If your company is using PeopleMatter Onboarding, you will be prompted to send the Onboarding Message to initiate the new hire's onboarding process.
Related Articles:
For additional training on Rehiring Team Members, please view the Rehire Team Members eLearning Lesson: