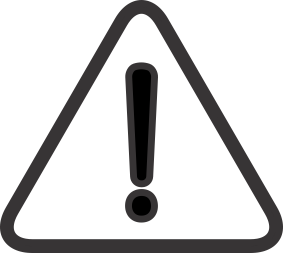 It is your responsibility to ensure that these requirements and prerequisites are met before booking your installation. Failed installations will incurr extra call-out fees.
Operational Requirements
The Fourth Biometric clock requires uninterrupted internet access in order to send data to the Fourth Hospitality T&A Server. The clock acts as a network client with a static IP Address or DHCP on the local network.

Installation Prerequisites
Network Requirements
All devices will be connected to your network using port 443. This port must be opened before installation can take place

All devices will require IP provision. This can be done in one of two ways:

Dynamic Host Configuration Protocol (DHCP)
or

Manually (by specifying a Static IP, Default Gateway, Subnet Mask and DNS)

Manual IP configuration has to be completed on the device firmware and cannot be adjusted on the device during installation so please ensure you have the correct details at the point of ordering - If you do not provide IP configuration your device will be configured to DHCP.
Power and Connectivity
SY 910 Facial Devices require separate network and power connections and the following outlets must be available within 1 metre of the installation point:

For network, an RJ45 live network (this must be patched and tested prior to installation)

For power 1x UK mains power socket

Synergy A devices require power and network using a Power Over Ethernet (PoE) connection which must be available within 1 metre of the installation point

If PoE is not available our engineers will be able to combine the power from a mains supply and network from an RJ45 outlet using a splitter but this would be chargeable
Installations
Where possible we will try to arrange installations according to the dates requested in the order. Please make sure that all the requirements listed above are already in place at the point of order.



Please Note: If your installation can't be completed because one or more of the above requirements haven't been met you may be liable for a second call out charge.

Installation may include some cable trunking. This will be done as neatly as possible.
Operational Reqequirements of SY785 Devices
The legacy SY785 Devices are no longer available to order but where one is already installed the device requirements are below:
1 Clean Spur, 240v AC, 5A, Fused, Unswitched, Flex Output.
1 RJ45 Socket for internet connectivity. This needs to be patched and tested on network.

Fixed Local IP Address (not within DHCP pool) allocated exclusively to the Biometric Clock, e.g. 10.0.2.50

Gateway address of the local network. This is commonly the Internal IP Address of the router, e.g. 10.0.2.1

Subnet mask of the Local Network, e.g. 255.255.255.000

Firewall configured to allow outbound traffic on TCP Port 3734