Summary
Release date: 24th August 2021
Caching the Main and Group Feed when Navigating Around the app
Enabled by Default? - Yes

Set up by customer Admin? - No

Enable via Support ticket? - No

Affects configuration or data? - No
What's Changing?
Previously when navigating away from, and back to either the main feed or a group feed, the feed was reloaded and the user would be shown the most recent feed posts (the top of the feed). Now, the feed will be reloaded from a cached version and users will be returned to their previous position in the feed.
Reason for the Change
To improve the user experience when navigating away from and returning to the feed. Ensuring that the design of the content moderation pages is consistent with the overall app design.
Customers Affected
All Engage customers who use the main feed, the group feeds or content moderation.
Release Notes
To ensure that a user is aware of new content in the feed there is now a New Posts indicator which will be shown at the top of the feed whenever new content is detected. Selecting New Posts will reload the feed and return the user to the top so that they can see the most recent content.
The New Posts button will be shown when new content is detected. The check for new content is initiated under the following circumstances:
A user returns to either the main or a group feed after navigating to another area of the app

A user who has minimised the mobile app returns the app to focus

A user scrolls down the feed so that older content is loaded

The user has been viewing the feed for 3 minutes without refreshing the feed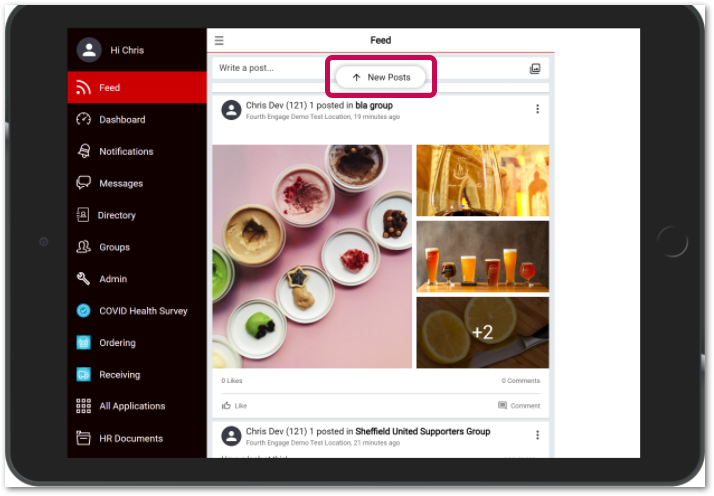 Fig.1 – New Posts button showing after a new feed post is detected
Updated User Interface for Content Moderation
The pages within the Content Moderation menu have been updated to align the visual design with the rest of the app. There have been no functional changes to the way that reported content is moderated.