What's Changing?
Improvements to the Main Feed

Improved handling of media in Feed posts
Release date: 25th May 2021 (exact date to be confirmed)
Reason for the Change
To improve the user experience when posting to or viewing the Main Feed.
Customers Affected
All Engage customers who access the Main Feed.
Release Notes
Improvements to the Main Feed
It is now possible to view comments against posts or create comments directly from posts on the Main Feed page without having to go into the post detail – see Fig.1.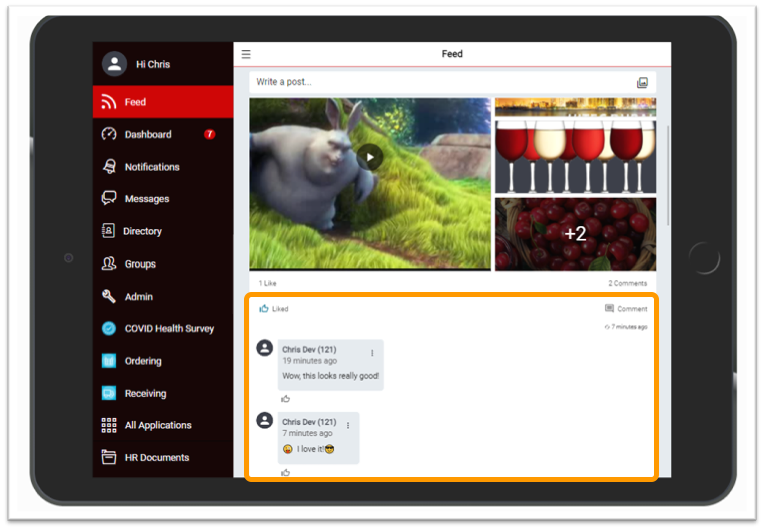 Fig.1 – Comments visible on the Main Feed page
Equally, users can now see the list of others who have 'liked' a post, again without having to go into the post detail – see Fig.2.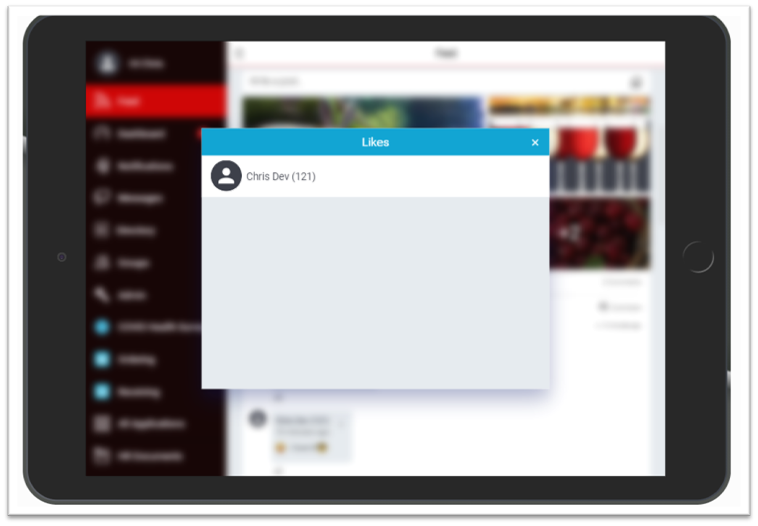 Fig.2 – Seeing who likes a post
Editing a post can now be done directly from the Main Feed page, instead of having to go into its details – see Fig.3.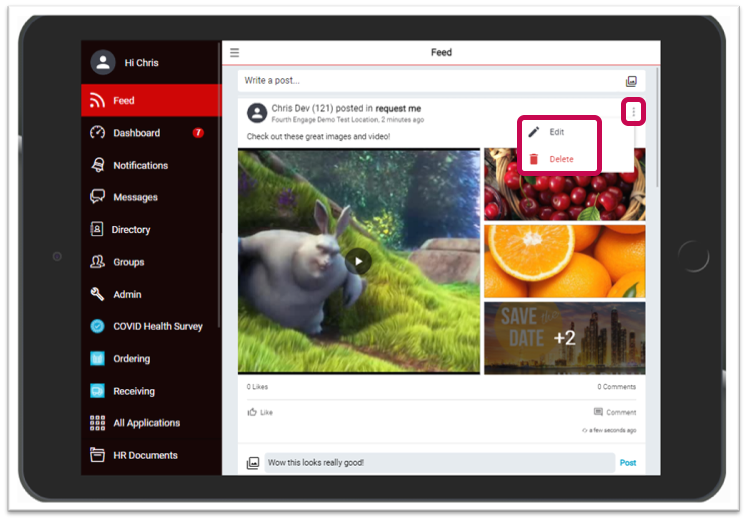 Fig.3 - Editing and deleting a post from the Main Feed page


Improvements to Creating Posts
The Write a post… option is now more prominently displayed at the top of the Feed page. Users now have the choice of creating a new post, or by selecting the media icon they can straight away select media to be used as the basis of the post.
Previously it was only possible to include either a video or one or more images in a post. It is now possible to include both a video and one or more images in the same post.
Previously posts had to contain at least some text whereas they can now consist of media only or text and media.
When uploading media to a post, users will now see a mosaic containing their media. A progress spinner will appear whilst each media file is uploading. All media attached to a post can be removed in a single action or, by going into the mosaic a user can delete individual media files.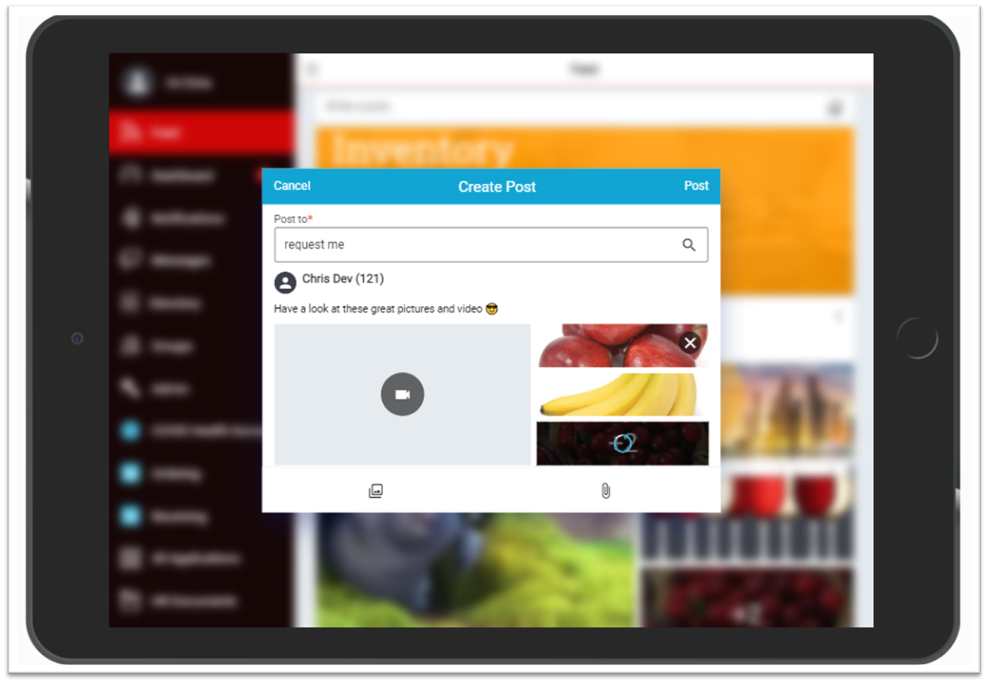 Fig.4 – Image mosaic when creating a post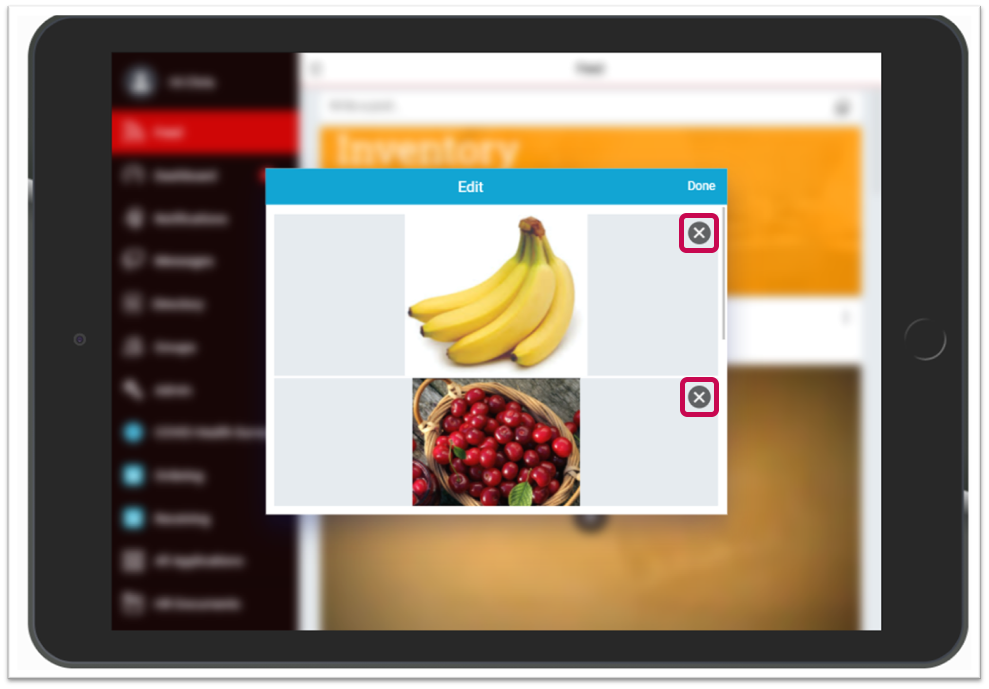 Fig.5 – Removing individual images or video when creating a post
Deleting Comments
It is now possible for users to delete comments they have made against posts by selecting Delete from the 3-dots menu - as shown in Fig.6.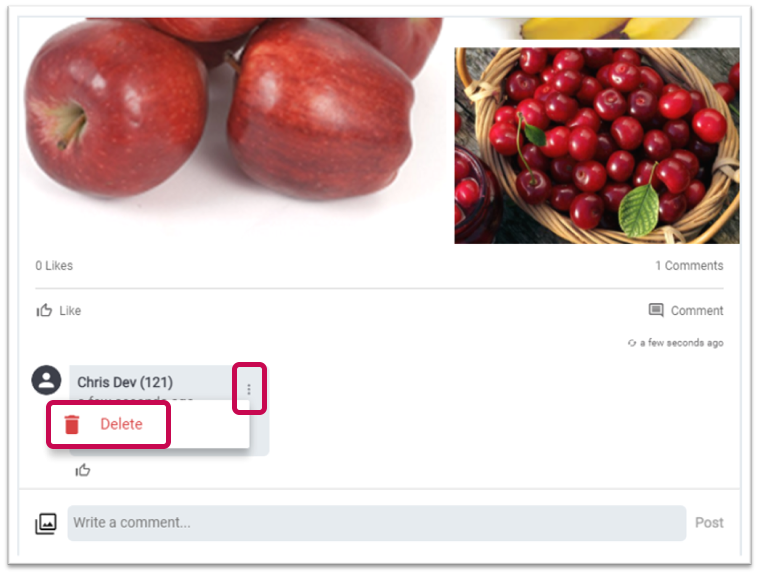 Fig.6 - Deleting a comment against a post
Improvements to @mentioning/Tagging Users in Posts
Previously when a user wanted to @mention or tag another user they had to select the @ icon and search for the user from a separate page. They can now just type the @ character whilst writing or commenting on a post, and a filtered list of users will appear where they are typing, making it easier to insert @mentions.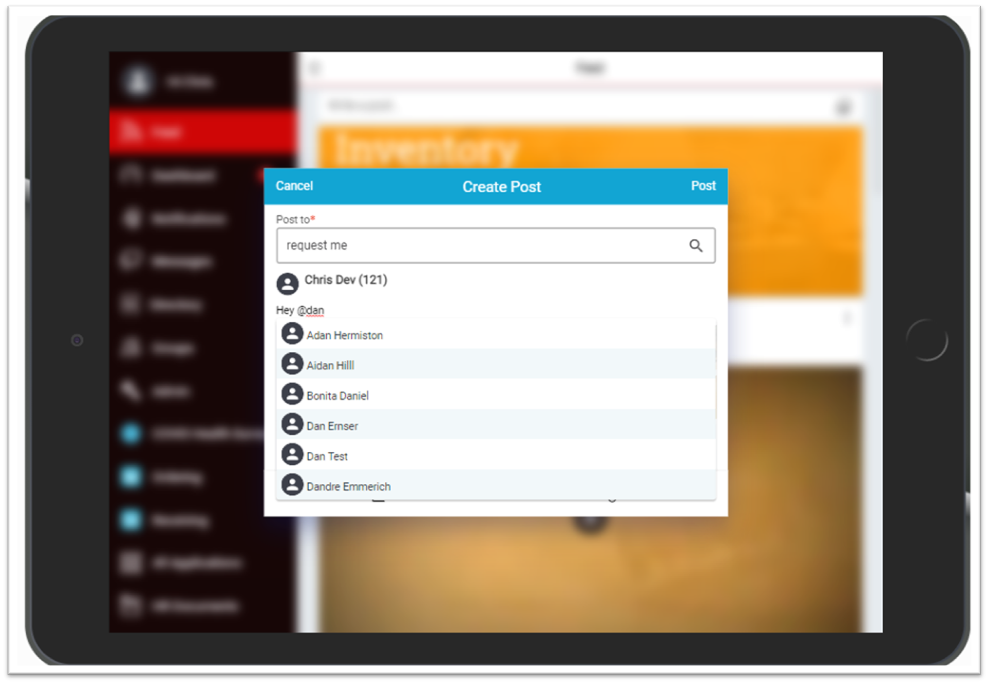 Fig.7 – @mentioning someone in a post

Autoplaying Videos in the Media Carousel
When viewing image or video media from a post, the media will open in a carousel. When scrolling forwards or backwards through a carousel, video media will autoplay when it is selected. When scrolling away from a playing video in the carousel, the video will be paused. When scrolling back to a video on the carousel it will autoplay from where it was previously paused. If a video is manually paused, then it will not autoplay when scrolled back to.