Updating Goods Received into the Inventory

When goods arrive from suppliers it is necessary to update the stock holding.
To do so, select a delivery from the Stock Management screen
Select a pending order as Approved goods are already within the stock holding

Ensure each line of goods is either accepted, rejected or the quantity updated

Only receive goods that can be confidently input into the stock holding

Fig.1 – Updating quantities of goods received
Ensure Reasons are added for changes to quantities and any products which have been rejected

Use the drop-down menu or the free type box below each product line

Record the delivery note number in the Delivery Note Reference field
Select Approve to add items to stock

Fig.2 – Adding a delivery note reference


If an Invoice has arrived with the delivery, it is necessary to record this for payment.
Select the Record Invoice option

Fig.3 – Selecting the record invoice option
In the pop-up window, record the details exactly as it sates on the paperwork – even if charged for something rejected or only partially accepted.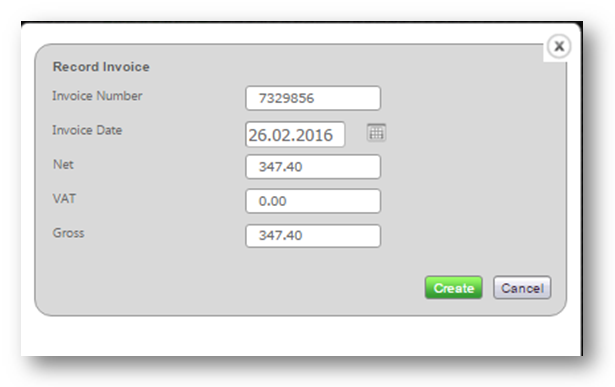 Fig.4 – Recording the invoice details
If the cost of the Invoice matches the cost of the GRN then the invoice will be marked for payment and there is no further action to take.

If the invoice does not match the GRN then there is an additional process to complete.

The system will move to the Invoice Validation screen – where the details of the invoice need to be recorded.

The line quantities need to be updated to those which have been recorded on the Invoice.



Fig.5 – Showing an Invoice that needs validating
Use the actions to re-open the product line and update the Invoice quantity fields.

Fig.6 – Updating the invoice quantity lines
Once all line discrepancies have been input and the difference has been reduced to zero (or within a tolerance) the invoice can be saved.


The system will then prompt to indicate which quantity is correct – the GRN or Invoice.
To do so use the radio buttons and then Approve Totals

Fig.7 – Using the radio buttons to indicate GRN / Invoice payment to be made

If the GRN is correct the system will raise a credit request for the user.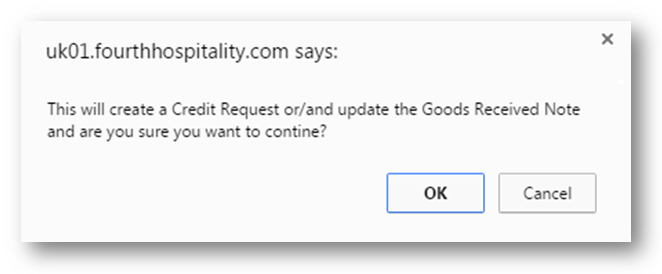 Fig.8 – System creation of a credit request
This request should be saved and reconciled at a later date when the actual credit arrives

The supplier will still need to be contacted

Further Reading

A more detailed article on this subject - Inventory | Restaurants - Recording a Supplier Return