HS Labor User
When your account is ready to migrate, you will see the following message to start the process.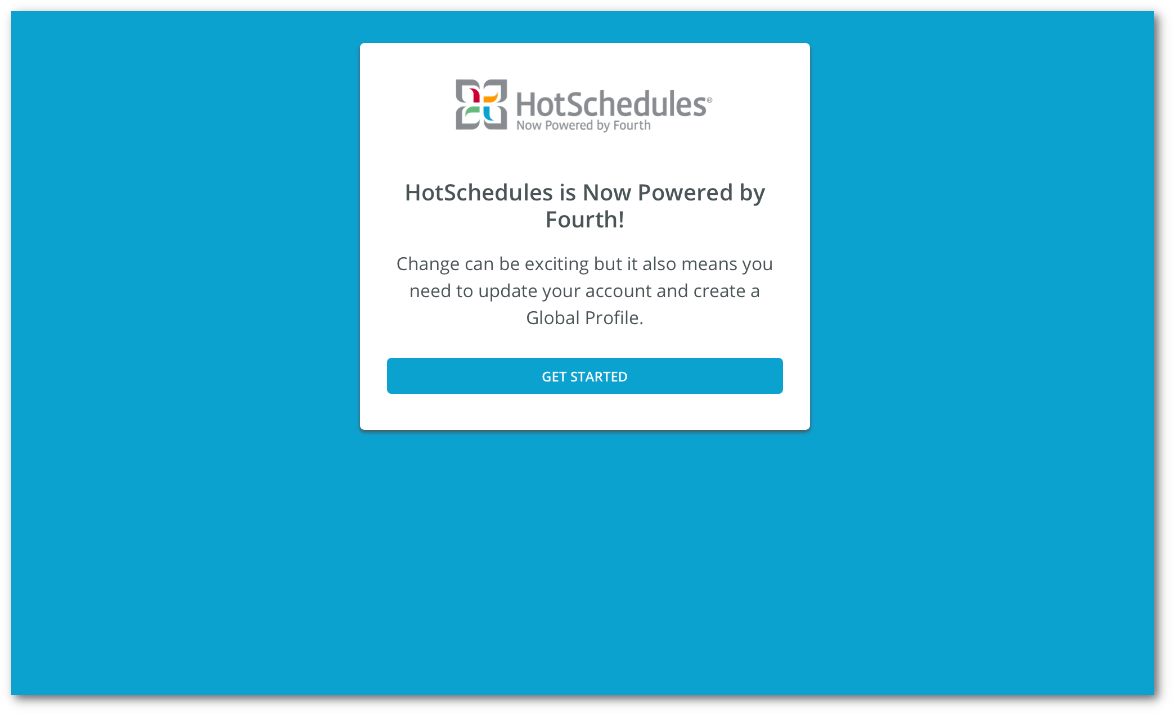 After selecting Get Started, you will have to verify your email and phone number. Agree to the Privacy Policy and Terms & Conditions and you will receive a confirmation message after you submit your info and will instruct you to check your email.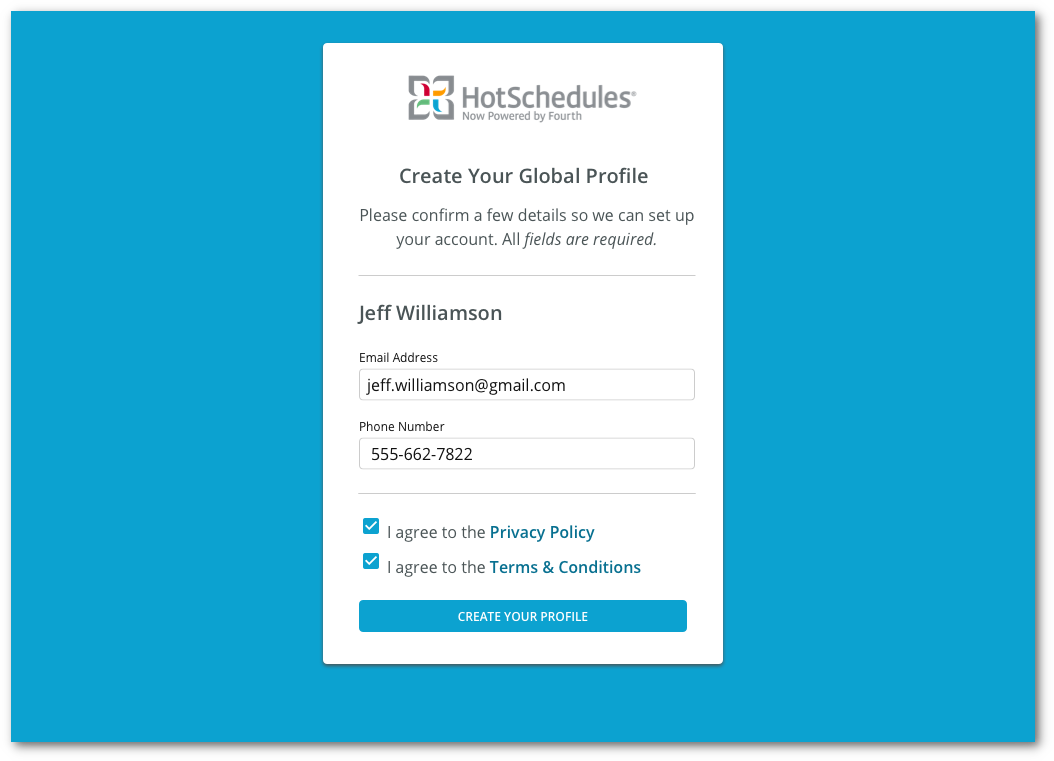 Check your email for the confirmation email from HotSchedules. To complete the process select Create Your Password.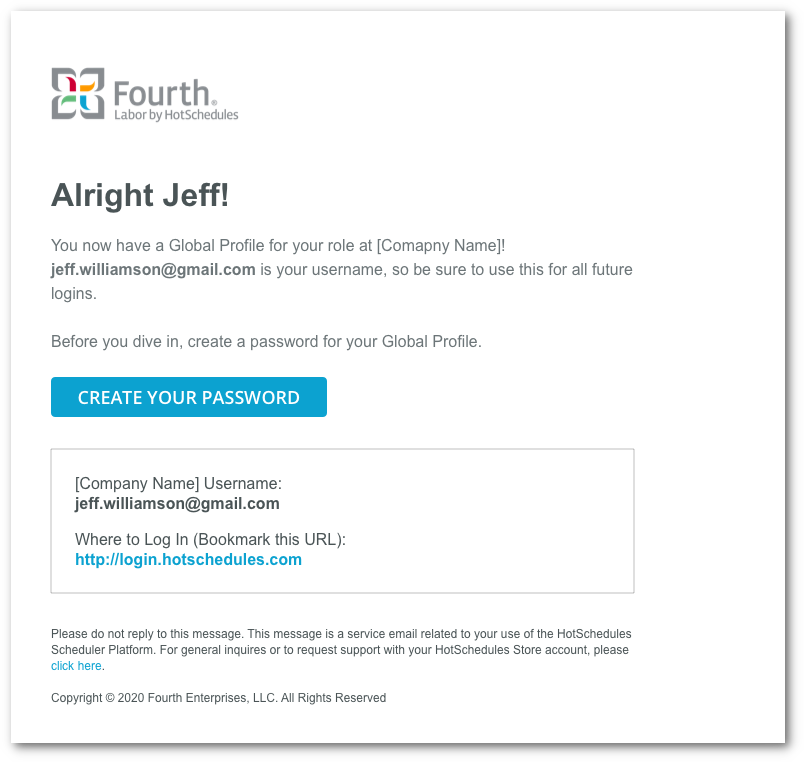 This will take you to the following page to set up your new password.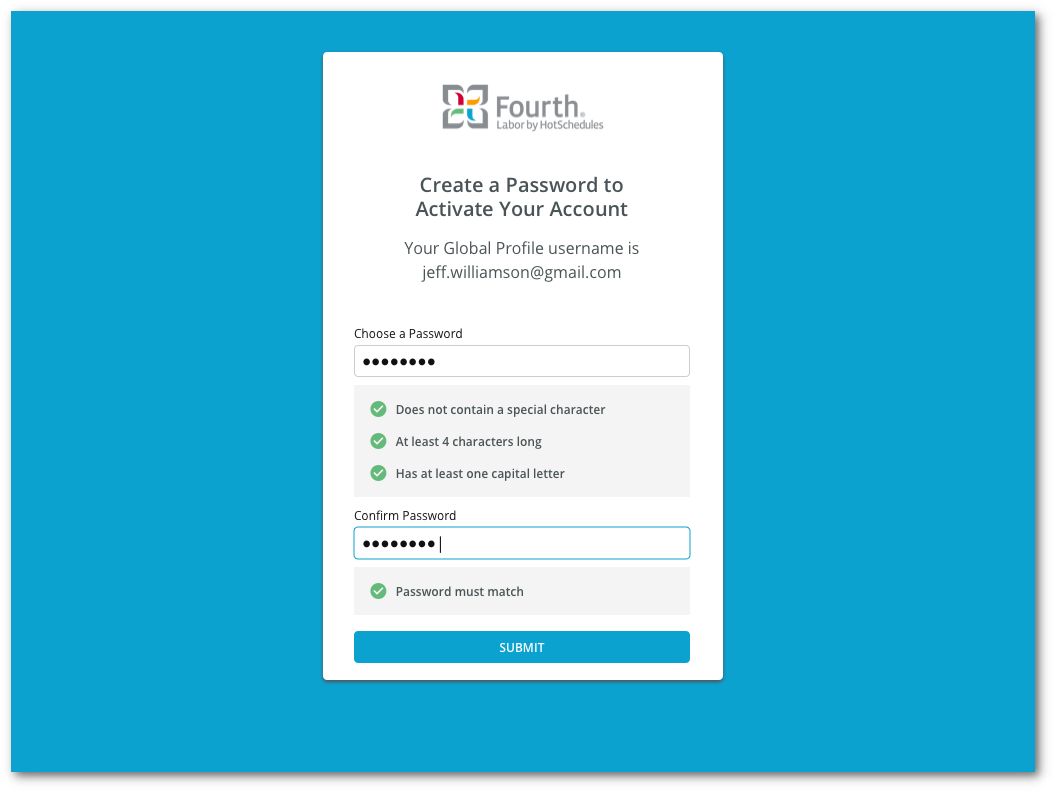 After the password is created you will be re-directed to the login page login.hotschedules.com.