New Labor+HR User
You will receive a welcome email with your Username, Login URL, and a link to create your password.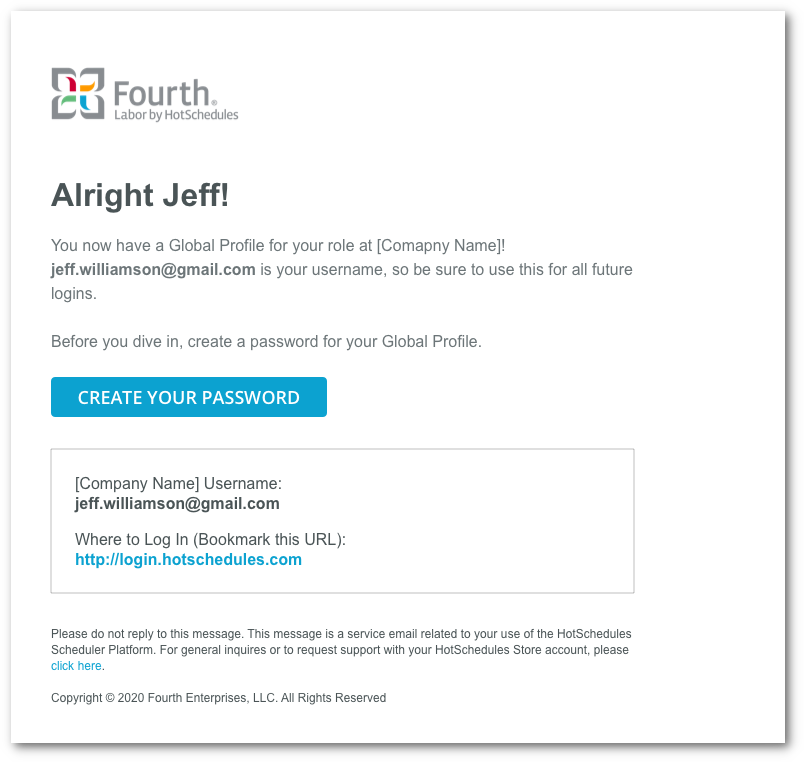 By selecting the Create Your Password will take you to the following page to set up your new password.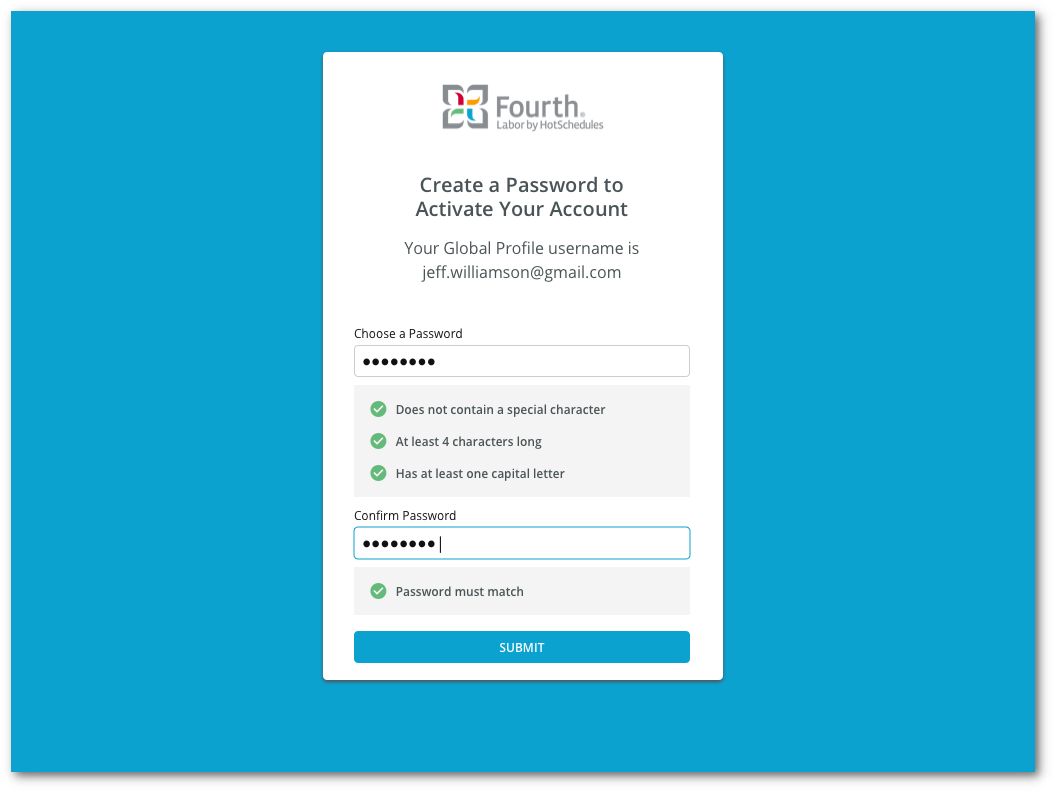 After the password is created you will be re-directed to the login page login.hotschedules.com.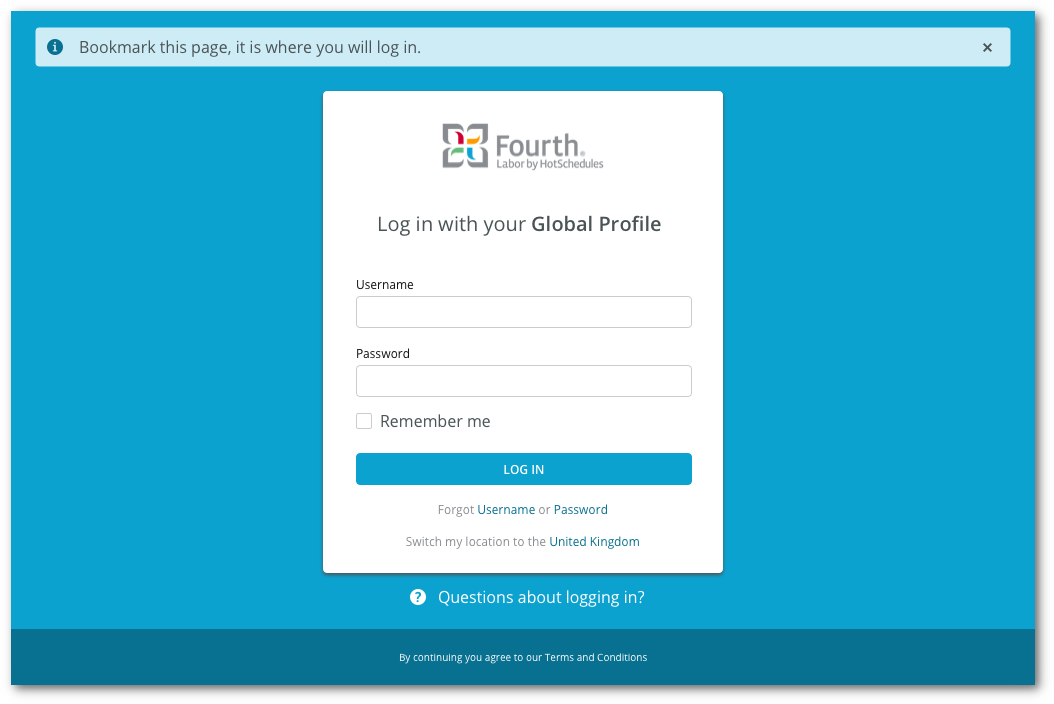 Create your Global Profile: Enter your security questions and agree to the Privacy Policy and Terms & Conditions.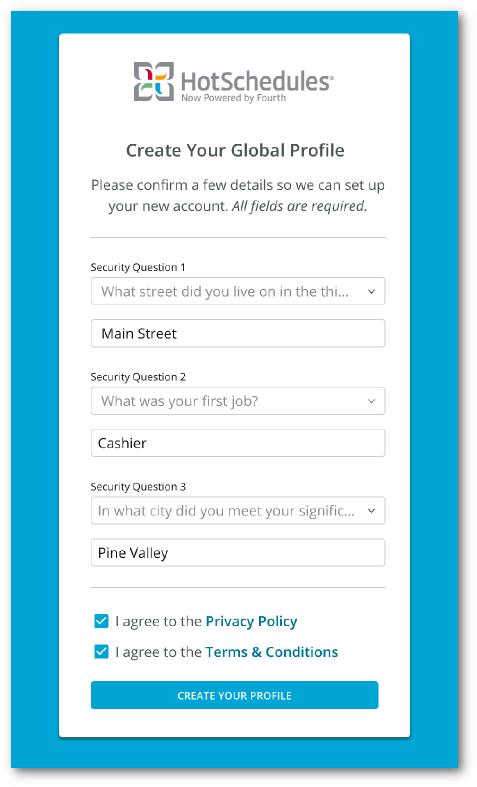 You will be redirected to the Labor's home page and you will be able to navigate to other Fourth products from the Global Nav.