Overview
This article provides the steps of updating your existing Labor account that has access to Analytics to the Global Profile.
Please note: These steps only apply to users whose locations are migrating to the Global Profile.
Setup Process
When your account is ready to migrate, you will see the following message to start the process after logging in.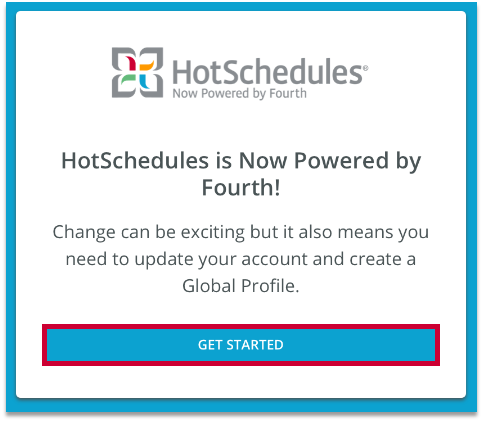 Fig.1 - GET STARTED
Verify your Email Address and Phone Number
Agree to the Privacy Policy and Terms & Conditions by selecting the correlating boxes
Select CREATE YOUR PROFILE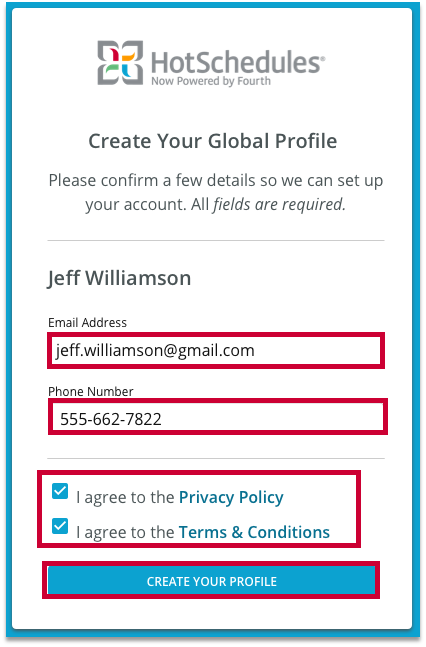 Fig.2 - Confirm Email and Phone Number
A prompt will display stating to check your email, but if you have an existing account, you will not receive a confirmation email from HotSchedules.
To complete the process, select log in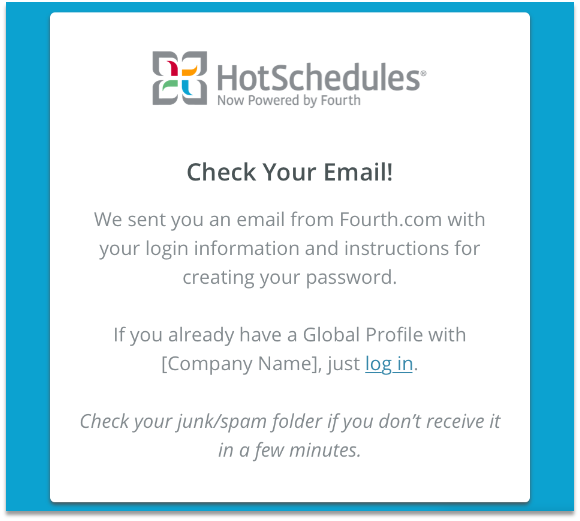 Fig.3 - Message prompt
Enter your login credentials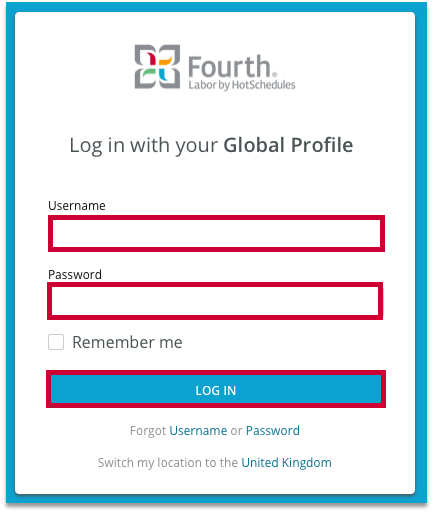 Fig.4 - LOG IN
Enter your Security Questions
Agree to the Privacy Policy and Terms & Conditions by selecting the correlating boxes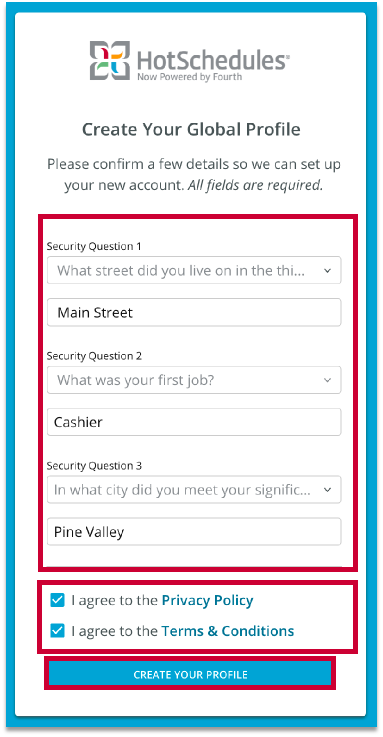 Fig.5 - CREATE YOUR PROFILE [select image to enlarge]
You will be redirected to the Labor's home page and you will be able to navigate to other Fourth products from the Global Navigation menu.
Fig.6 - Labor Home Page [select image to enlarge]
Related Articles