Existing Labor+Analytics
When your account is ready to migrate, you will see the following message to start the process.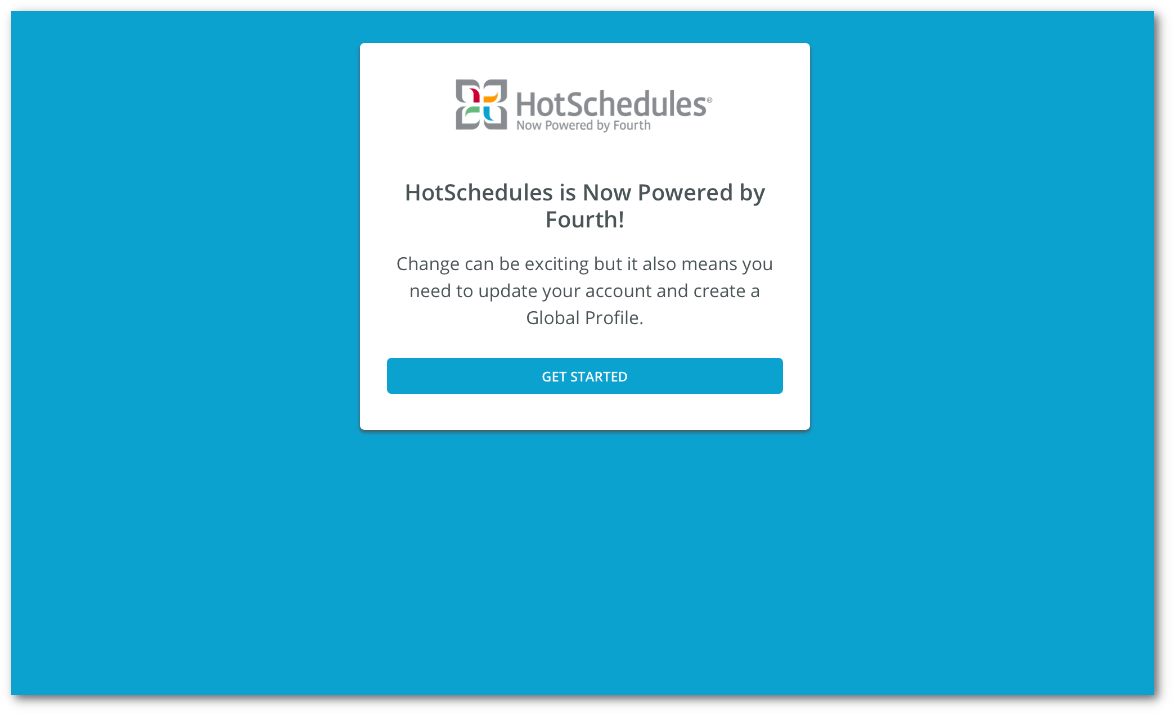 After selecting Get Started, you will have to verify your email and phone number. Agree to the Privacy Policy and Terms & Conditions and you will receive a confirmation message after you submit your info and will instruct you to check your email.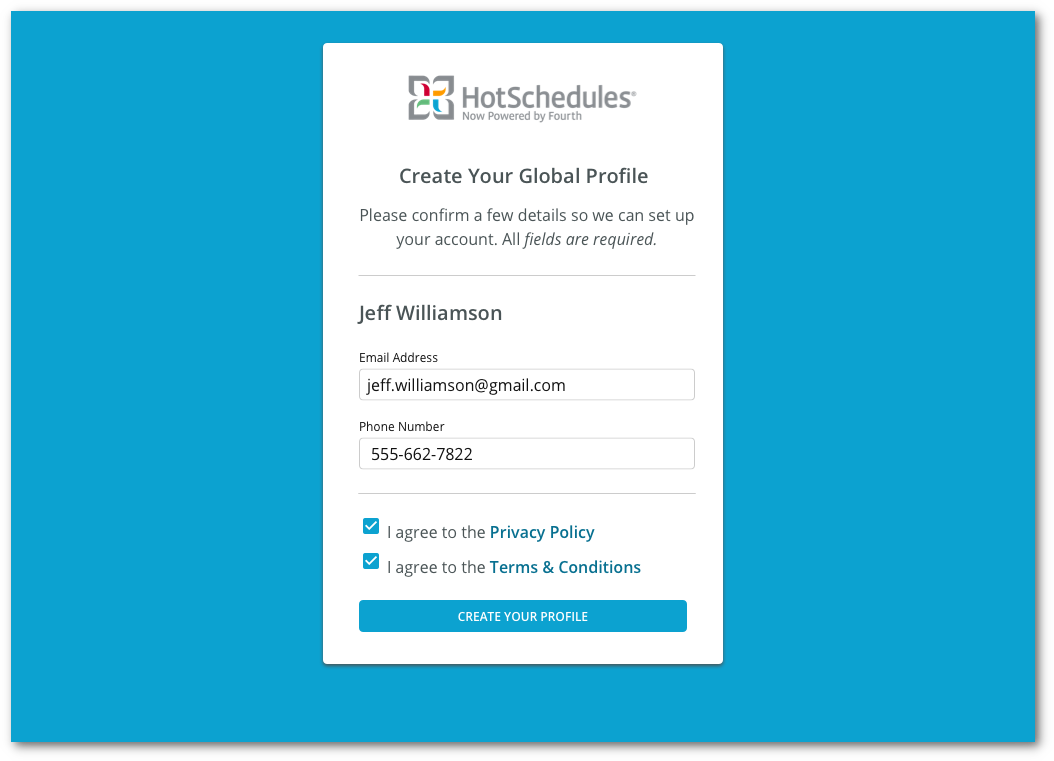 If you have an existing account, you will not receive a confirmation email from HotSchedules. To complete the process select log in and login with your existing username and password.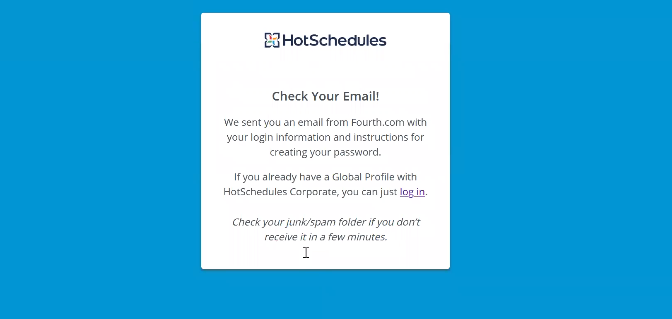 After you enter in your credentials you will be re-directed to the login page login.hotschedules.com.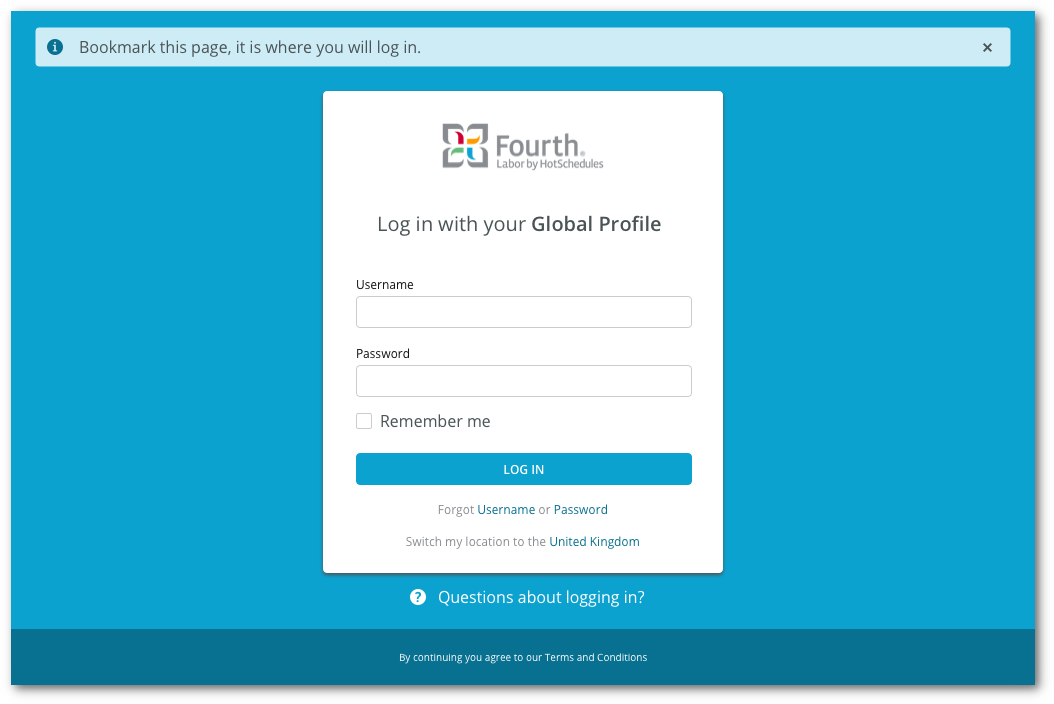 Create your Global Profile: Enter your security questions and agree to the Privacy Policy and Terms & Conditions.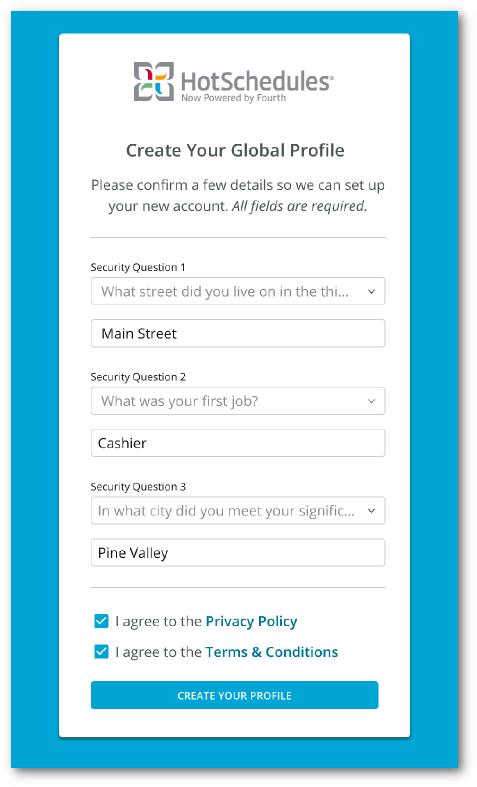 You will be redirected to the Labor's home page and you will be able to navigate to other Fourth products from the Global Nav.