What's Changing?
An additional 4th question for EMEA users

Reduction of self-isolation period from 14 days to 10 days
Proposed Release Date: 17th December 2020
Reason for the Change
To keep in line with current UK Government and NHS guidance.
Customers Affected
All users of the COVID Health Survey App in the EMEA region
Release Notes
When completing the COVID Health Survey, users will now be asked a 4th question asking them if they have either been told to self-isolate by NHS Track and Trace or if they have returned from a country which is not on the travel corridor list.
Additionally, the period of self-isolation on question 2 has been reduced from 14 days to 10 days in line with NHS guidance.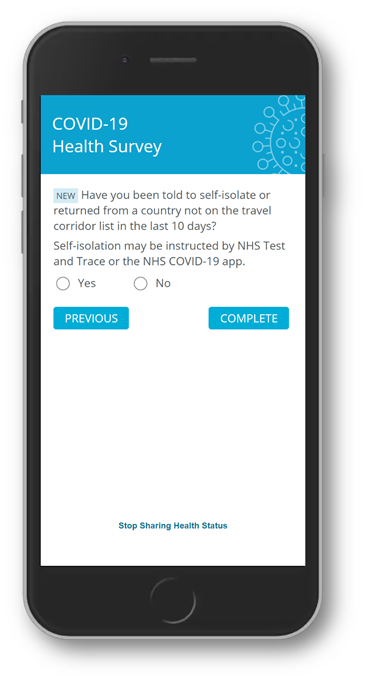 Fig.1 – New 4th Health Survey question