Overview
This article describes the process of following a Group within Fourth Engage.
Following a Group
There is a Notifications Preferences Menu within the Group Settings page, which allows users to set preferred notifications for specific activities occurring within the group.
To access this menu, select into the required Group and select Notifications (see Fig.1)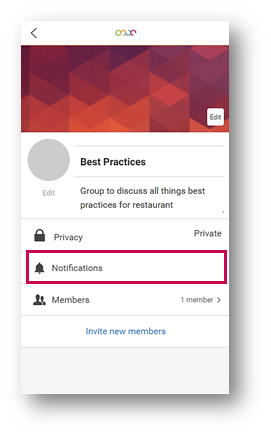 Fig.1 - Notifications Menu in Group Settings

Notifications can be toggled to follow types of activity within the Group.

Examples of this include:

Notifications for any New Posts created within the Group (see Fig.2)
Notifications for any Comments on Posts within the Group (see Fig.2)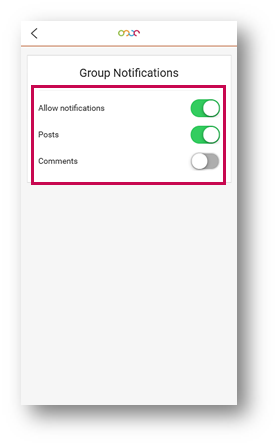 Fig.2 - Notification Toggles for Groups


Please Note: To be able to toggle the Notification preferences in the Group Settings page, a user must already be a member of the group. If the user is not already a member, an inactive Notifications Menu will display until the required group has been joined (see Fig.3).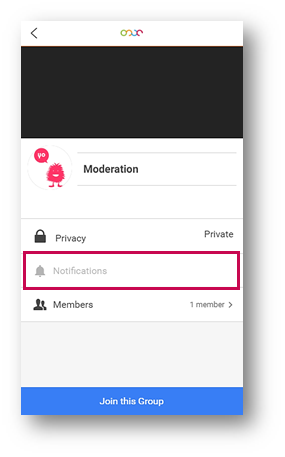 Fig.3 - Inactive Notification Menu for Users that are Not Members of the Group
Groups Supported

Notification Toggles are available for the following Group types:
Company Groups

Dynamic Groups
Individual users must toggle their notifications for Groups, and cannot be 'mass' updated in this iteration of the functionality.

The following User Profiles are supported as part of this functionality:
Engage Users

Engage Admin Users

Collaboration Users

Collaboration Admin Users
Users who have left the Company and been switched over to a 'Leavers' Profile will no longer receive any In-App or Push notifications for activities in groups.