What's Changing?
Additional configuration in SalesForce to suppress notifications going to users when announcements are created in Engage.

Release Date: 19th September 2019

Reason for the Change
Customers may wish not to 'spam' their employees with notifications, especially if several are created in a short space of time.

Customers Affected
All Engage users, but the configuration can only be carried out by users with 'PS Super User' access.

Release Notes

When creating an announcement, Super Admins now have the ability to suppress in-app notifications that go out to users. To support this a new tick box called NotificationsCreated has been created.

Pre-requisite

Create an announcement

Enter the details and the text for the announcement

The table below shows two different combinations of notifications and which tick boxes need to be used to achieve them.

These are found in the Salesforce console on the Announcements tab - see Fig.1.
In both scenarios below, announcements are created and will always display in the Engage carousel. These settings are used for either sending or not sending in-app and push notifications.
| | | |
| --- | --- | --- |
| | DO NOT SEND in-app and push notifications | DO SEND in-app and push notifications |
| NotificationsCreated | Tick | Un-tick |
| Has Notifications been sent | Tick | Un-tick |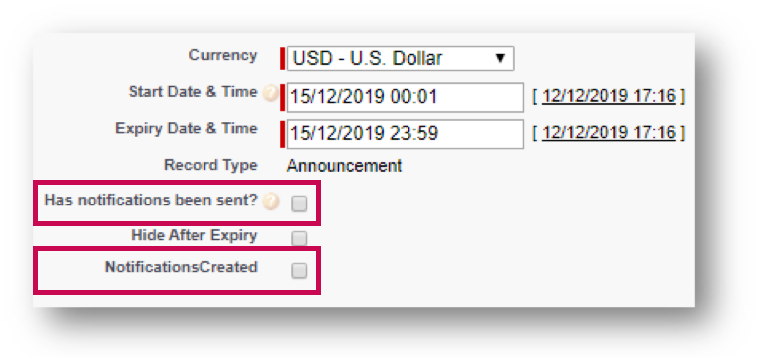 Fig.1 - Notifications tickboxes on the Announcements tab