Overview

When an employee is created in the HR module and Fourth's Employee Self-Service (ESS) is in use, they will receive two automated emails. The first email is a simple acknowledgement of the account being set up. The second email contains instructions for entering a password, which completes the setup process.

This article describes the steps to take if an employee has not responded to that second email or needs to reset their password.

Password Management
To check that an employee has had an account created, go to HR > Users >Fourth Accounts – Batch Create > search for employee (by name, Employee No., location, etc)

Fig.1 – Fourth Accounts – Batch Create

Fig.2 – Checking to see if an employee account exists
If the employee has an account created but has not received an email or the link has expired, they can go directly to https://secure.fourth.com and select Forgotten password?
The employee should then enter their Username, which is typically their email address and then select Reset password?
If the user does not know their Username, they can use the Forgotten username? link on the login page before going through this process.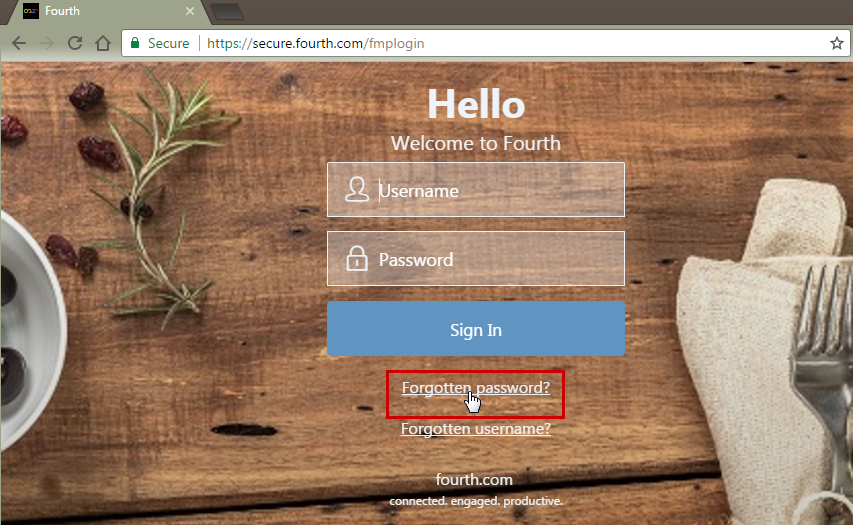 Fig.3 – The Forgotten password & username? buttons
Fig.4 – The Reset Password screen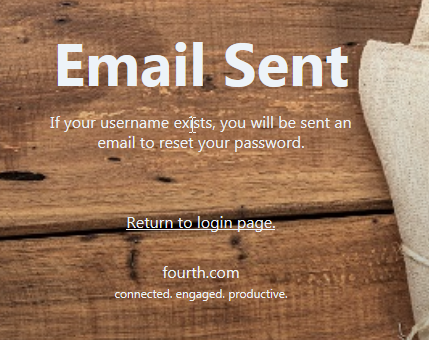 Fig.5 – Confirmation of email sent
The email sent to the employee will contain a link from where they can reset their password.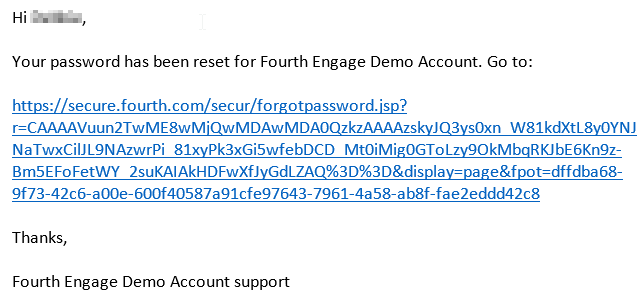 Fig.6 – Link to reset password in email
If you are having a technical issue and need assistance, please contact us through the blue "Help" button in the corner or refer to our Support Contact Information article.