Overview
This article outlines how employees are welcomed to the Fourth Employee Self Service (ESS) app, how to download the app and what to expect to see within the My Rota and Payslips application. The ESS app currently allows users to view Rotas, Holidays, Payslips, and HR information (employee details). The ESS app is launched via the main Fourth platform.


Fourth Account Service Welcome Email and Invitation

When an employee's Fourth Account Service is activated (either when they are first created or using the Batch Create function), they will receive an email similar to that shown in Fig.1. This will advise the employee of their new Username and also includes the URL for accessing ESS.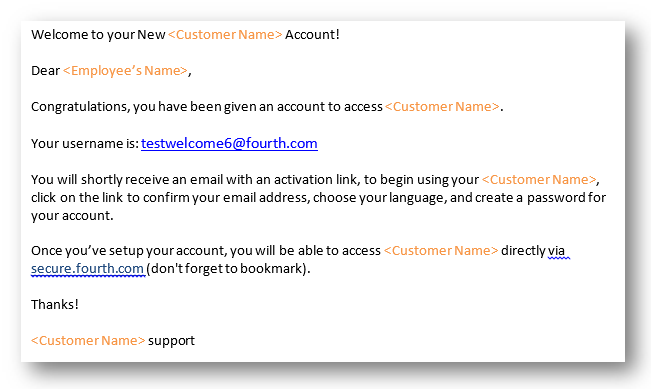 Fig.1 - Welcome email for Fourth account creation
A second automated email will then be sent to the employee, containing a unique link to set up their Fourth Account. When selecting this link, the employee will be prompted to create a new password and accept the T&Cs of ESS.
Please note: The activation link expires in 7 days. If the link expires, please use the link to be directed to the login page and select the Forgotten password? button to receive a new link.


Accessing ESS Through the Fourth App
ESS can be accessed on mobile devices via the Fourth app, which can be downloaded for free from the Google Play or Apple App Stores. It can also be accessed via a web browser on a PC, Mac, or mobile device, using the URL from the Welcome email.
When in either Google or Apple App Stores, search for Fourth
Fig.2 shows the Fourth app in the Apple App Store.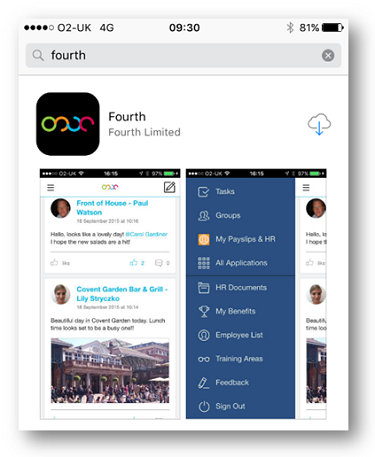 Fig.2 - The Fourth app in the Apple App Store
When the app is downloaded and opened for the first time, the login page will be displayed (see Fig.3).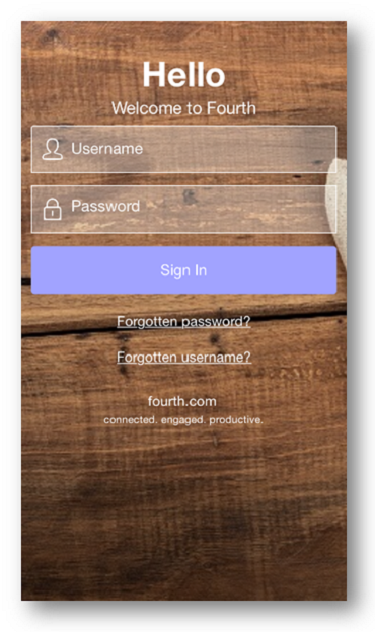 Fig.3 - The Fourth app login page
If Single Sign-On (SSO) functionality is enabled on an employee's portal and they have the required permission to access HR & Payroll through the app, they will be presented with the page shown in Fig.4.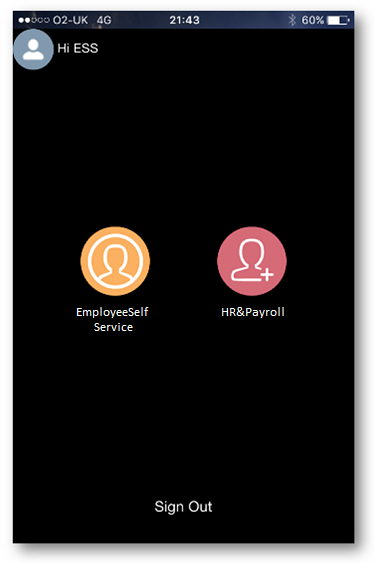 Fig.4 - Page seen after logging in (dependent on user's access levels)
Select Employee Self Service to access ESS
Select HR&Payroll to go to the Workforce Management solution (will open in a browser - not advised for mobile devices)
If SSO is not enabled for the employee, they will be taken straight through to ESS.


Employee Self Service

Within My Rota & Payslips, the following pages will display.
My Rotas - Shows active and future rotas for the employee (Rotas must have been approved in HR & Payroll)
My Payslips - Shows 'Take home' pay for current and previous pay runs. Payslip breakdowns can be viewed, showing deductions, tax, YTD totals, and Payslip details
HR Details - Shows Employee, Employer and Employment details
Please note that if the Payroll Module is not in use, the 'My Payslips' option will still appear, but no payslips will show.
HR Details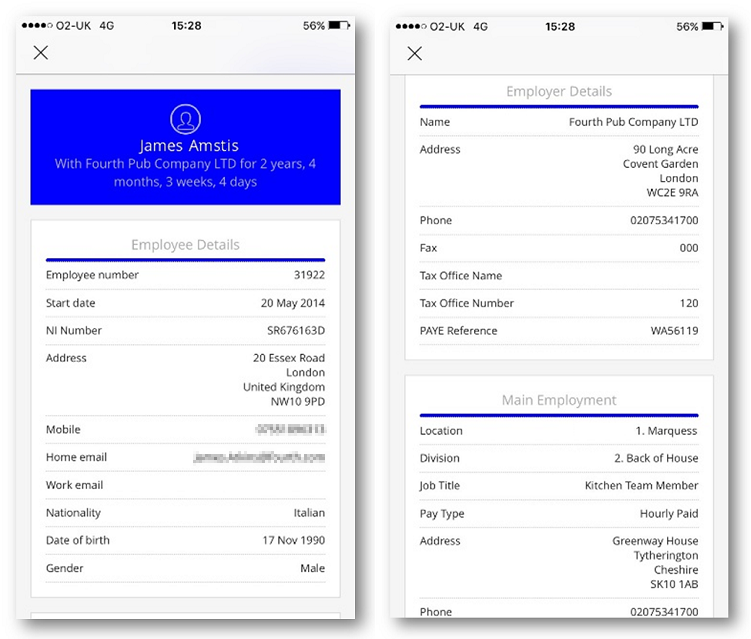 Fig.5 - Example of 'Employee Details'
My Rotas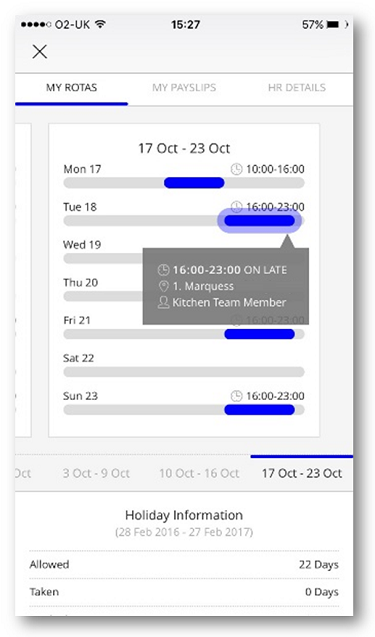 Fig.6 - Example of 'My Rotas'
My Payslips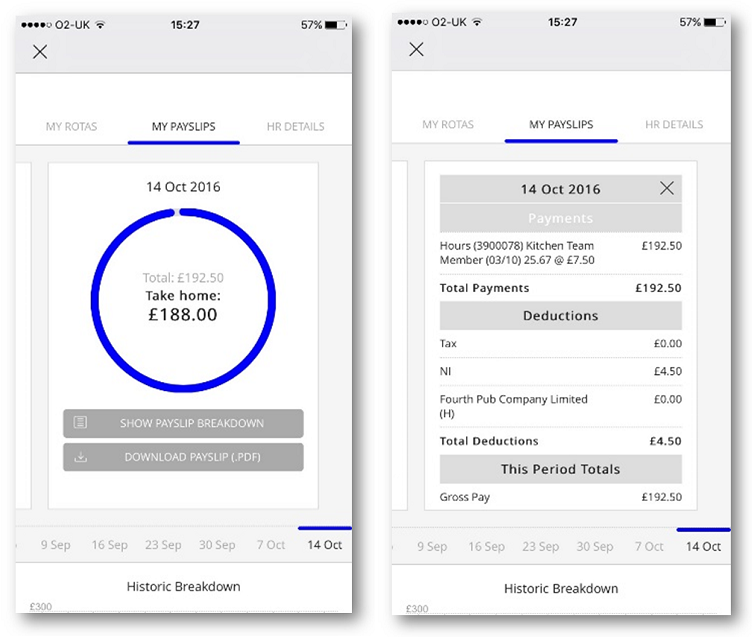 Fig.7 - Example of 'My Payslips'