Want to work a certain day, but there aren't any shifts to pick up?  Need a specific day off, but it's too late to request it off?  Creating an Auto Pickup/Release is the solution you've been looking for.  This article will cover how to set one up.  Let's get started!
When viewing your schedule, select AVAILABLE PICKUP and then MY AUTO PICKUP & RELEASE.
Click ADD to display the ADD AUTO PICKUP OR RELEASE modal.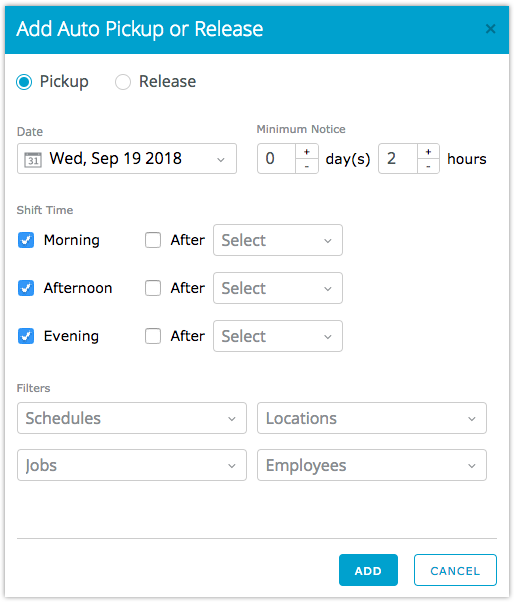 Whether you wish to pick up or release a shift, you're able to set different criteria to match the parameters you wish to pick up or drop.  Once you click ADD, the criteria will appear in a list.

From here, you're able to edit or remove the Auto Pickup/Release.  When a shift is picked up, it will appear grayed out on your schedule until it is approved by a manager where it will then be your responsibility.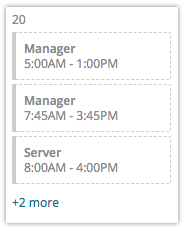 When a shift is automatically released, it will have a colored border which indicates it is still your responsibility until a manager approves it.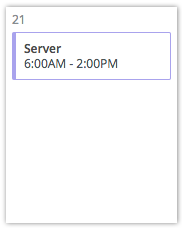 If you forget what each color/border means when viewing your schedule, you can always refer to the legend at the bottom of the pane.