Overview
HotSchedules users have the ability to delete requests that they have submitted to their management team. Please note that if the schedule for that time has already been posted, and you would like to have your schedule changed, you will need to contact your manager.
Deleting a Submitted Time Off Request
From the Home tab, select Time Off & Requests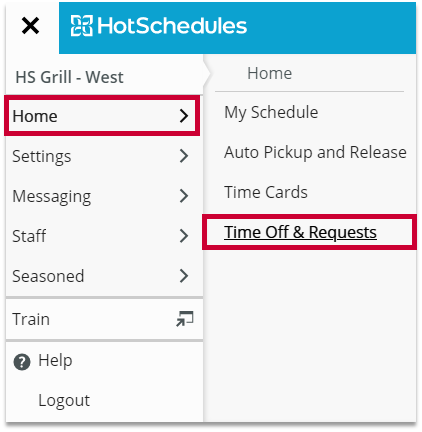 Fig.1 - Navigation
Select the request that needs to be deleted

A pop-up window will display, select Delete Time Off Request
If the request submitted spans multiple days, individual days can be removed. To do so simply select From Date: or To Date: and change the date to be the day you would like for it to be instead.
Fig.2 - Delete Time Off Request