Overview
An employee must be assigned to a schedule on the Staff List in HotSchedules to be assigned shifts on the Scheduling page.
For example: If you are reviewing the Server schedule and do not see your new hire in the list of employees, it is possible that they are not assigned to the Server schedule on the Staff list.

A schedule must first be created in the Store Settings and have employees assigned to the schedule on the Staff List before the new schedule will display on the scheduling page.
This article covers the process of adding and removing employees from schedules using the Staff List.

Editing Schedule Assignments
Navigate to the Staff tab, select Staff List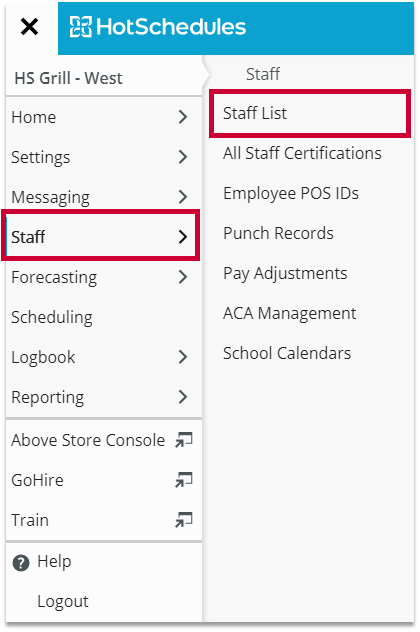 Fig.1 - Navigation
Select the name of the employee in question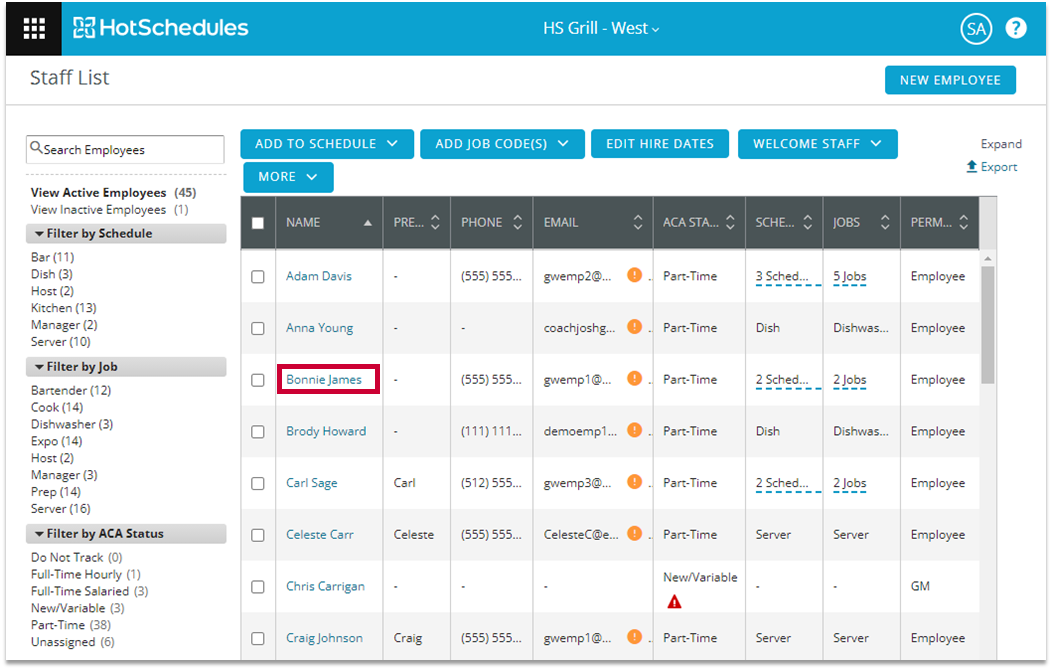 Fig.2 - Select employee
Select the Job/Schedules tab on their profile
Under Schedules, you will see all of the active schedules on the site, select the box to the left of any schedule that this employee should appear on (see Fig.3). Deselect any that you would like to remove
Please note: The changes will save automatically once you click away.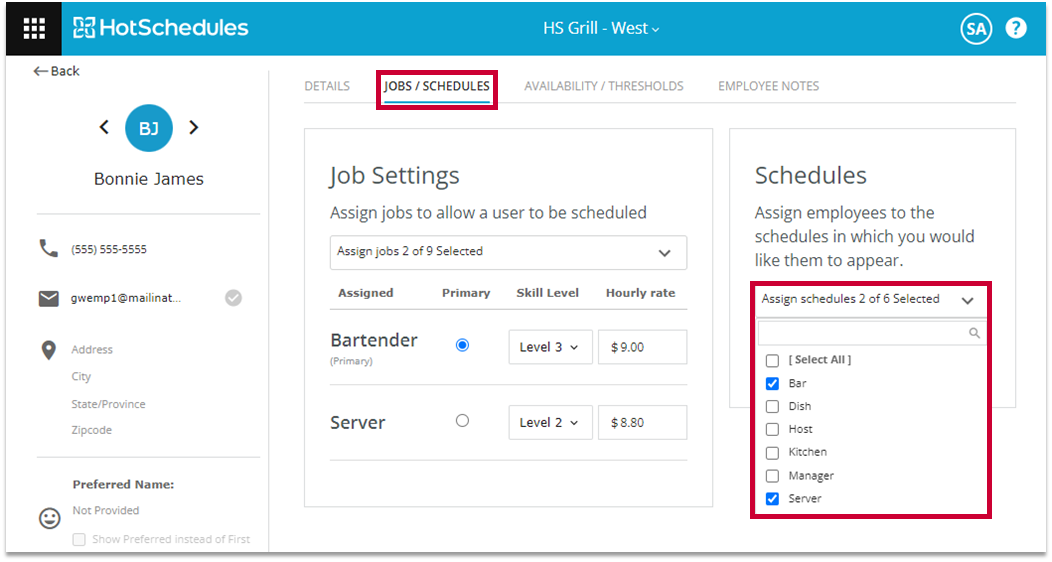 Fig.3 - JOBS/SCHEDULES


Additionally, you are able to assign and unassign schedules for employees in mass.

Assigning in Mass
Select the box to the left of each employee that needs their assignment adjusted

Select the ADD TO SCHEDULES button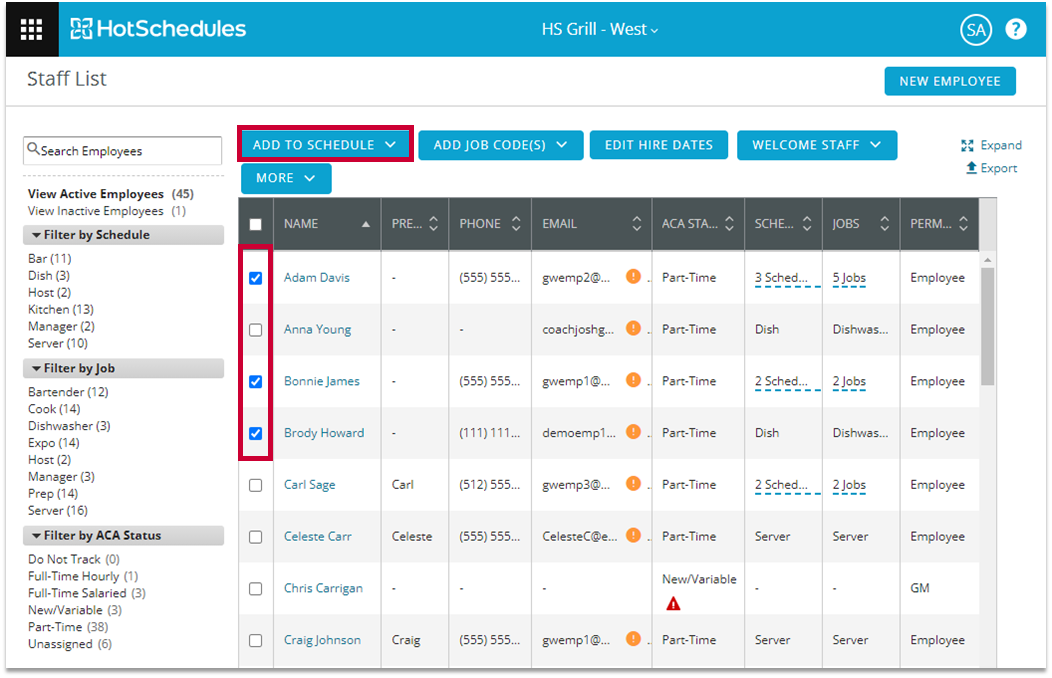 Fig.4 - Select employees
Select the schedules that need to be affected

Select ADD TO SCHEDULE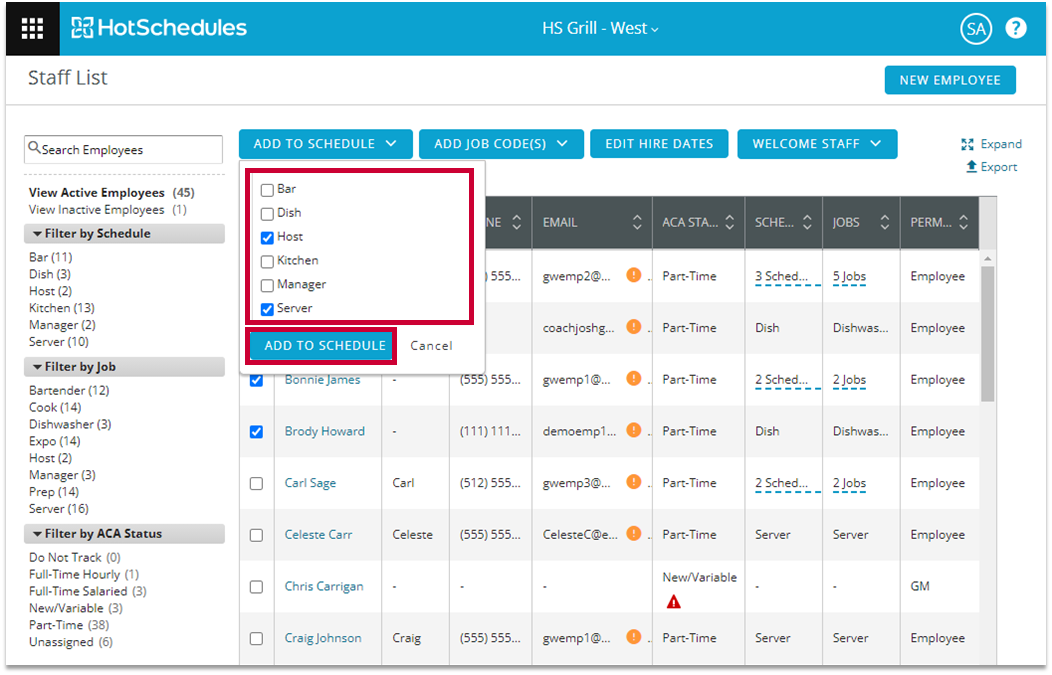 Fig.5 - Select schedules

Unassigning in Mass

Select the box to the left of each employee that needs their assignment adjusted

Select the MORE button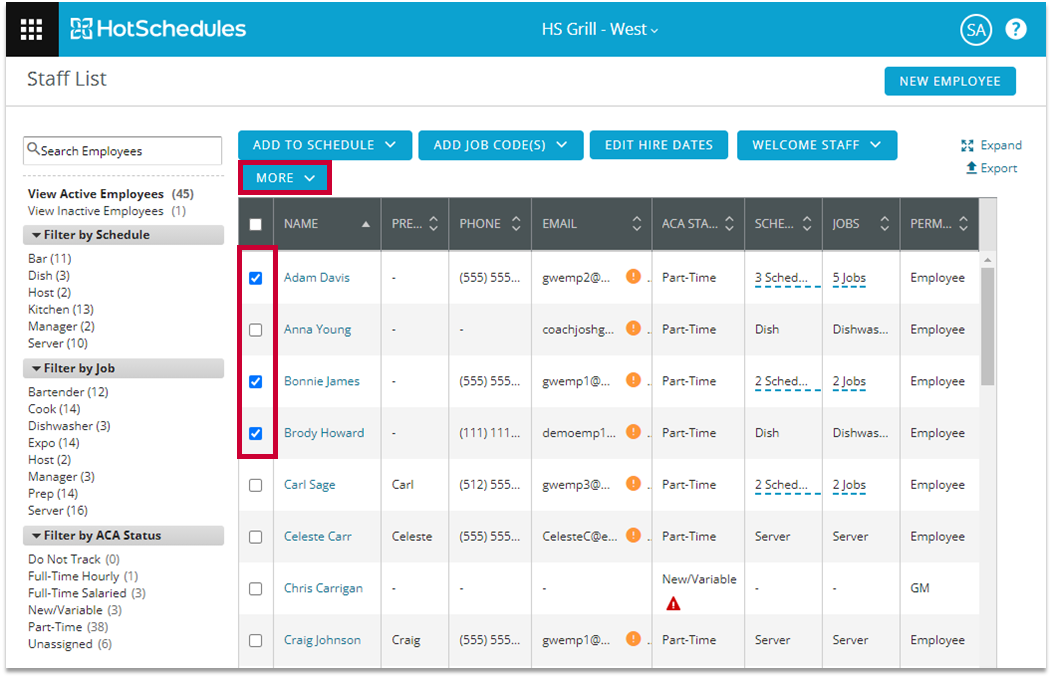 Fig.6 - Select employees
Select Remove from Schedule

Select the schedule to be removed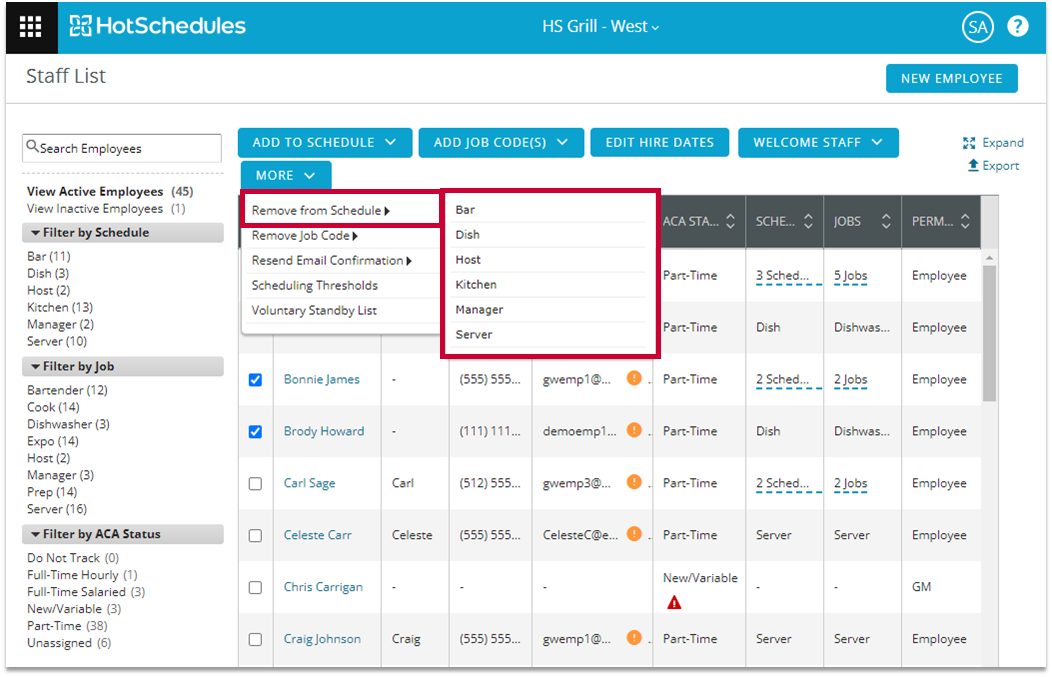 Fig.7 - Select schedule