HotSchedules allows users to easily view phone numbers of their coworkers. This can be useful for employees looking to contact coworkers to get a shift covered. There are actually several different places within HotSchedules to view staff phone numbers.
Note: Contact information will only display for users that have added their phone number to their account without hiding it. Hiding a phone number prevents other employees from viewing it, and only the management team can see it.
Follow these steps to view staff phone numbers:
Log into your HotSchedules account.
On the Home tab, select the View Entire Schedule drop down menu under My Plate.
Select preferred schedule, this will generate a pop up with the entire schedule with phone numbers for the employees.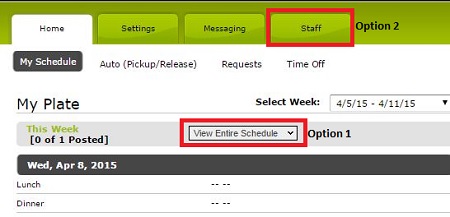 You can also view staff contact information in the Staff tab:
Select the Staff tab.
This will take you to the Staff List, which will display a list of your employees or coworkers and their contact information. Employees will only be able to see coworkers assigned to the same schedules as them. Managers will be able to view the entire staff list.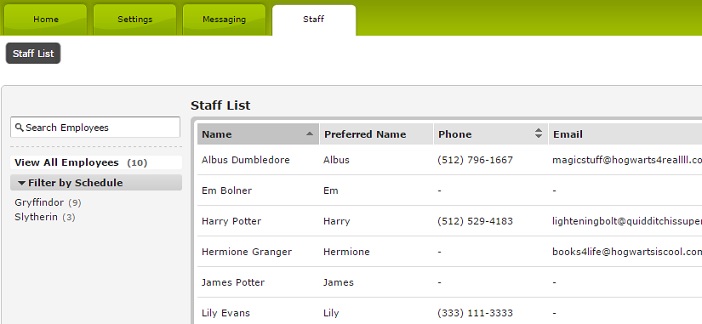 Managers have access to generate several reports to include staff phone numbers as well. For example, the Roster Report can display the phone numbers of everyone on the day's schedule.