As you are filling out a job posting in GoHire, you will have the option to create custom screening questions. These are questions that you can write that are specific to the job you are posting.
Note
:  The only two options for customized questions are Yes/No and questions with free text answers.
Click here
 to view an article on how to edit existing job templates.
Follow these steps to add custom screening questions to a job posting:
Access your GoHire account and navigate to the job posting you would like to edit. You can edit an existing job template, edit a job you have already posted, or post a new job.
Scroll to the bottom of the Job Details & Options page to find the section titled Custom Screening Questions.
Select the appropriate button for the type of custom screening question you would like to add:

Add Yes/No Question - Enter a question that can be answered with a yes or no answer. Choose either yes or no as the correct (preferred) answer. Select the Save button when you are finished.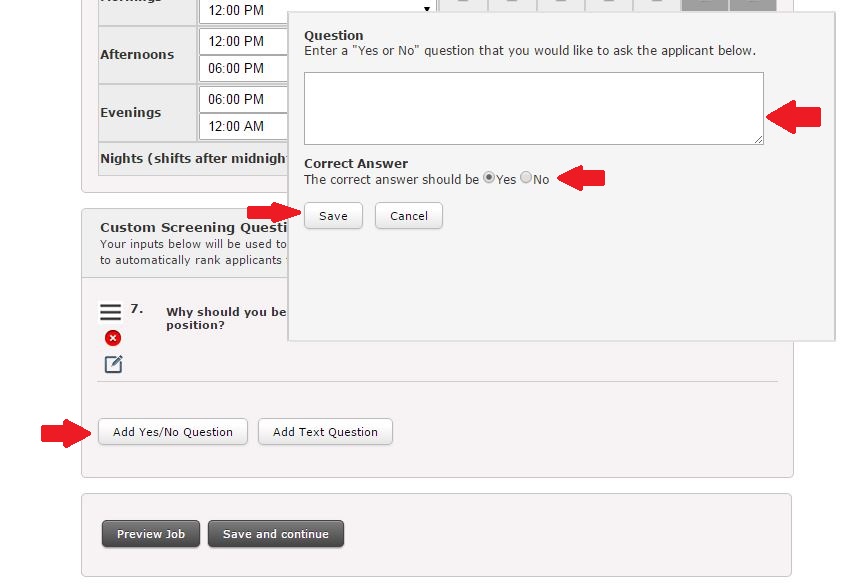 Add Text Question - Type out the question that you would like the applicant to respond to. Remember that they will be typing out their response. It will not be a multiple choice question. Therefore, there is not "correct" answer to select. Select the Save button when you are finished.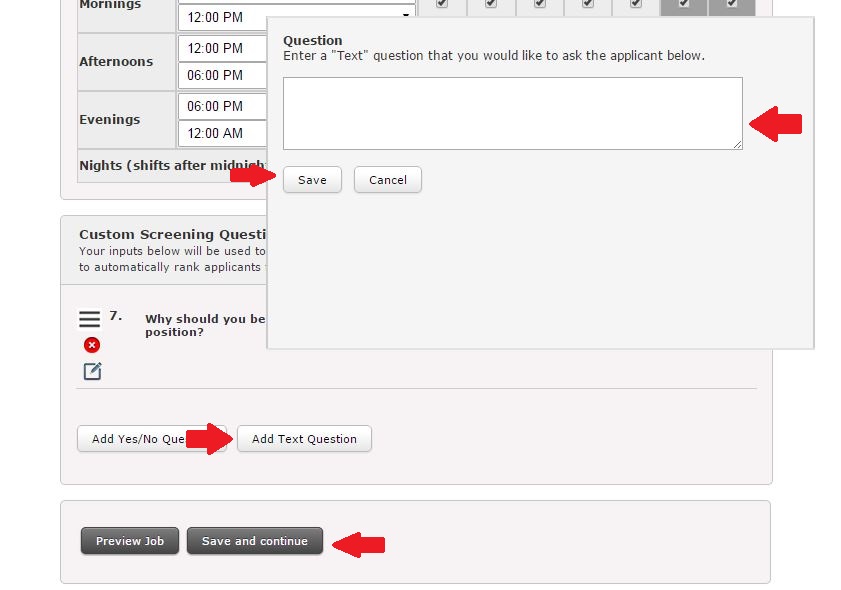 You will see your custom screening questions saved into your job posting now. You can continue to edit them and adjust the Scale of Importance for the Yes/No questions.
Note: You  will not have the option to select a scale of importance ranking for a text question because the applican't response will be free text. There is no set correct answer for it to score them on.