Managers can run a Batch Export in GoHire to generate a file containing information from the new hires on the Hiring List.
Follow these steps to generate a batch export in GoHire:
Access your GoHire account.
Select the My Lists tab and the My Hiring List subtab.
Select the Batch Export button. It will be in the top right corner of the page.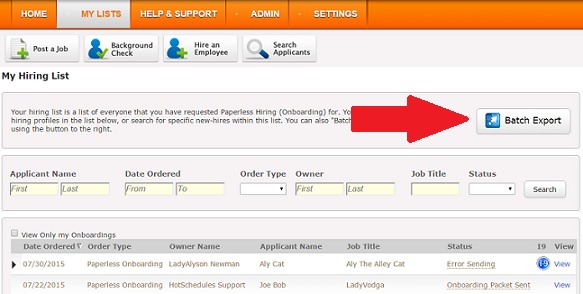 Once you have selected the button, a Batch Export New Hires box will pop up.
Select the date range for what information you would like the report to contain.
Select the output format (Excel or CSV) for the report, and it will begin downloading the information for you.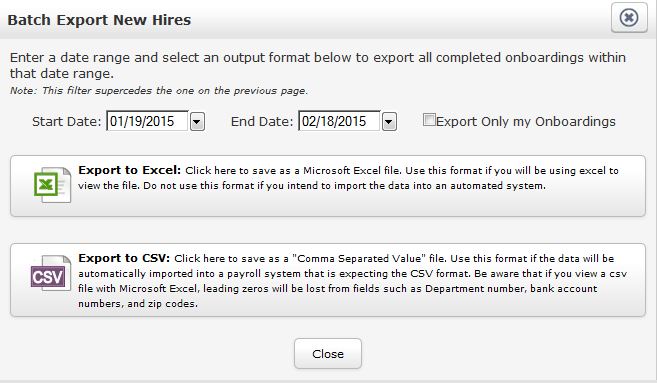 Note: The export will not show the bank name.  You will only see the Bank ABA Number and Account Number.
 * ABA numbers are used to identify U.S. financial institutions, such as banks, by both the Federal Reserve and the Automated Clearing House (ACH) for electronic transfers. Federal Reserve transfers are those transfers occurring between the Federal Reserve and financial institutions; by contrast, ACH transfers occur between firms, between firms and individuals, and between individuals.
If you have any further questions, please feel free to reach out to Customer Care.