Overview
Managers have the ability to add multiple employees to a new schedule at once. You may need to do this if you have just created a new schedule. Employees must be assigned to that schedule for their name to appear on it in the scheduler to be assigned shifts. The mass add to schedule tool allows you to quickly add multiple employees.
Please note: If HotSchedules is integrated with your point of sale system, the new job code will have to originate from there.
Adding Multiple Employees to a Schedule
Navigate to the Staff tab, select Staff List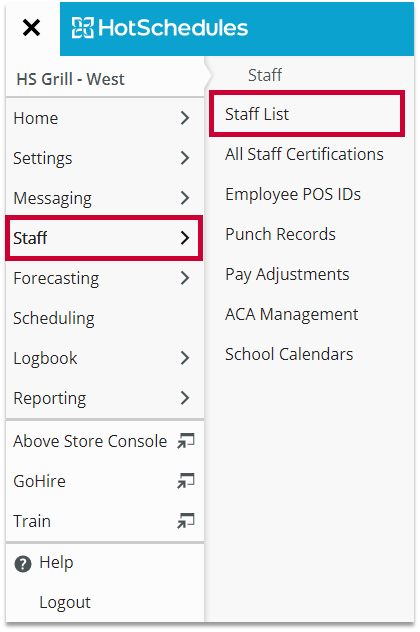 Fig.1 - Navigation
Select the box to the left of the names of the employees you would like to add to the schedule

Once you have selected all the employees needed, select ADD TO SCHEDULE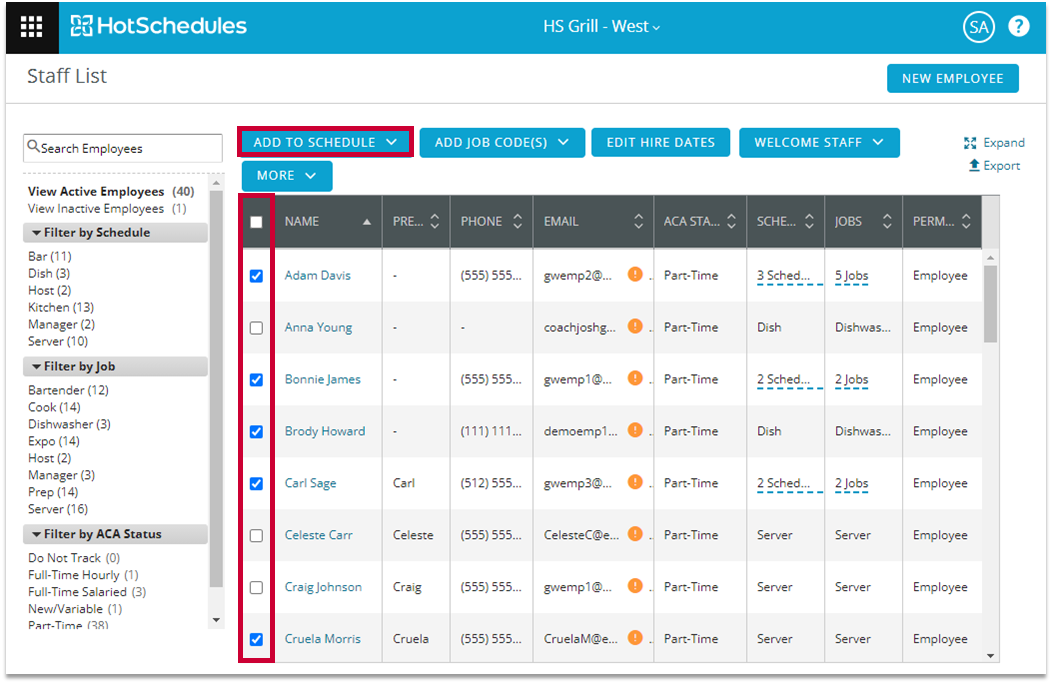 Fig.2 - Select employees
This will open up a box with all of your schedules listed. Select the box next to the schedule(s) you would like to add

Select ADD TO SCHEDULE

Fig.3 - ADD TO SCHEDULE
Please note: They will also need the correct job code to be scheduled. If you are a non-integrated site, this can be done in the staff list as well.