Overview
In order to schedule employees, they must have an account in HotSchedules. Creating new accounts is incredibly easy, and this article will walk you through the process.
Please note: This article is for standard HotSchedules customers. If you are a HotSchedules Essentials user, or your site doesn't match the images and descriptions listed below, view this article for a more-tailored article for your situation: HS Staff: Add Staff for Essentials.
Additionally, this article is only for HotSchedules customers who don't integrate their sites with their Point of Sale system. If your company integrates HotSchedules with your POS, new employees must be entered in the POS. Once a sync occurs, the new employee's account will appear in HotSchedules.

Add a New Employee
Navigate to the Staff tab, select Staff List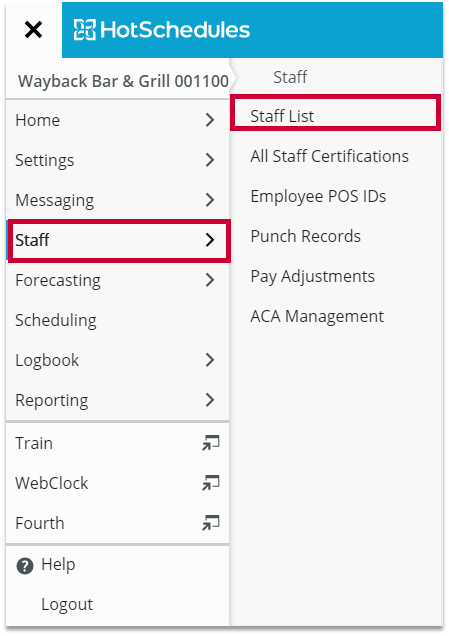 Fig.1 - Navigation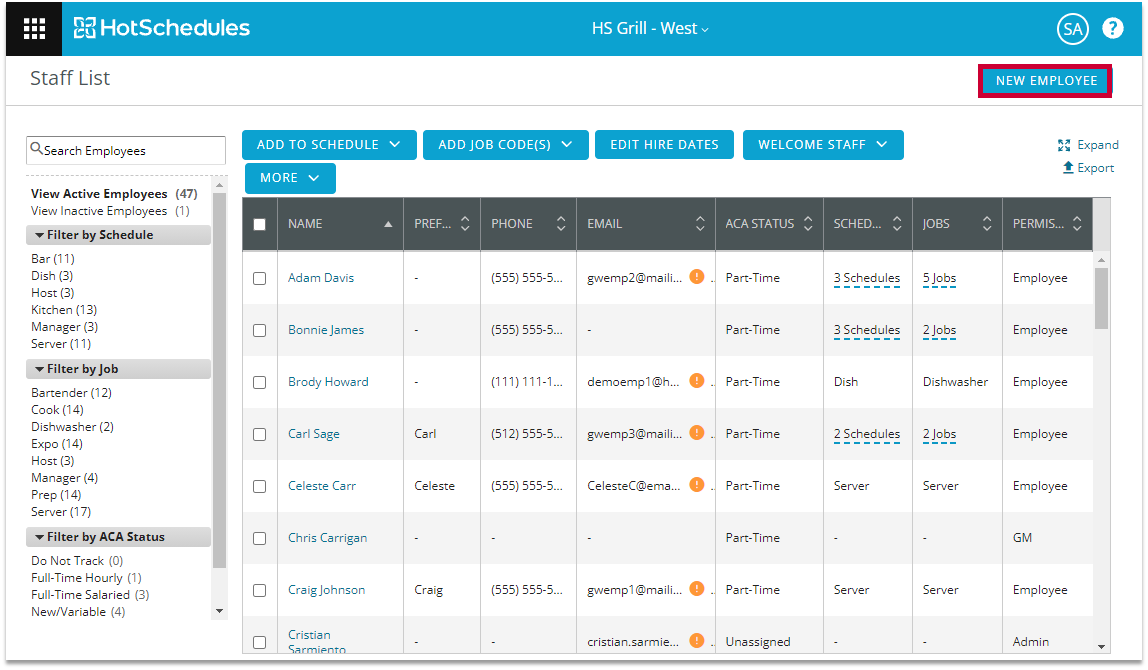 Fig.2 - NEW EMPLOYEE
Fill out the required fields and select SAVE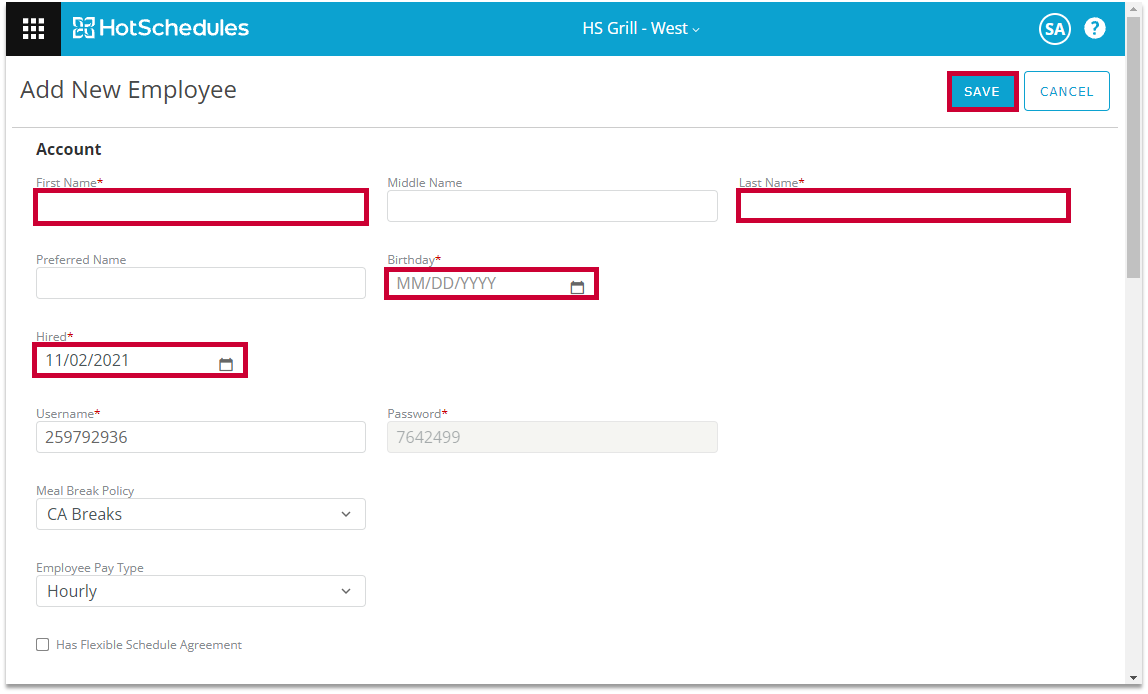 Fig.3 - Account details
Select any Certifications your locations may use

Select NEXT

Fig.4 - Certifications


Enter the Availability and Thresholds for the employee if applicable

Select NEXT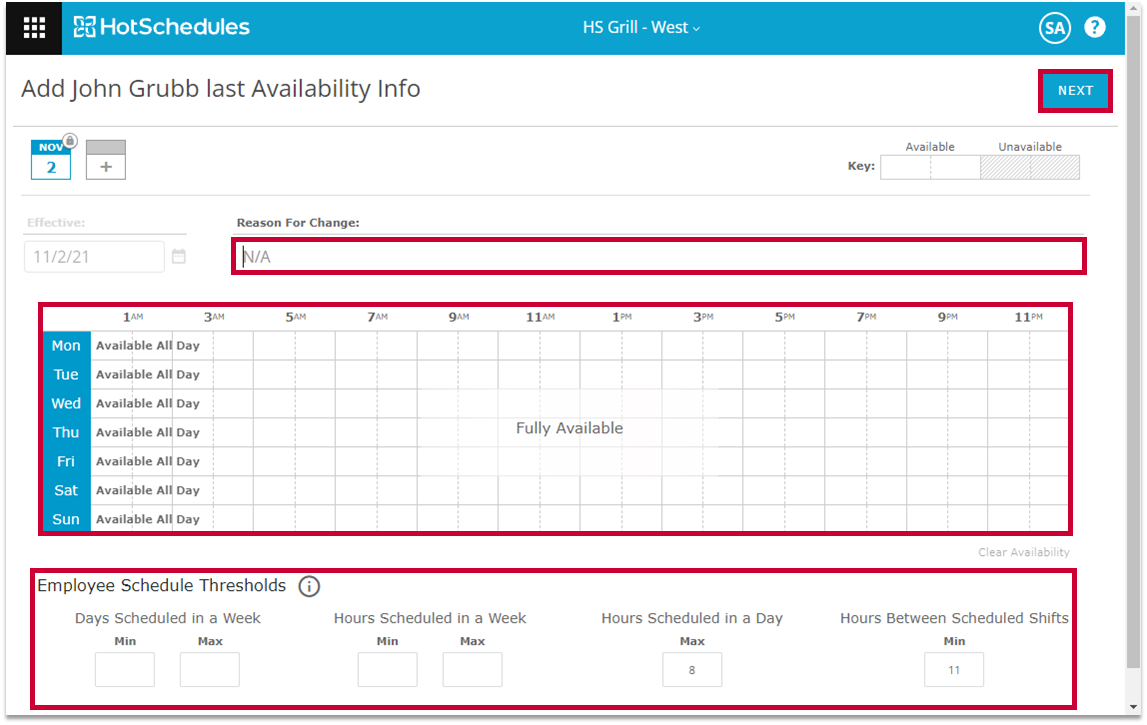 Fig.5 - Availability
Select the Job code and Schedule

Select NEXT

Fig.6 - Select Jobs and Schedules
You will be navigated to the employee's profile. Make any changes as needed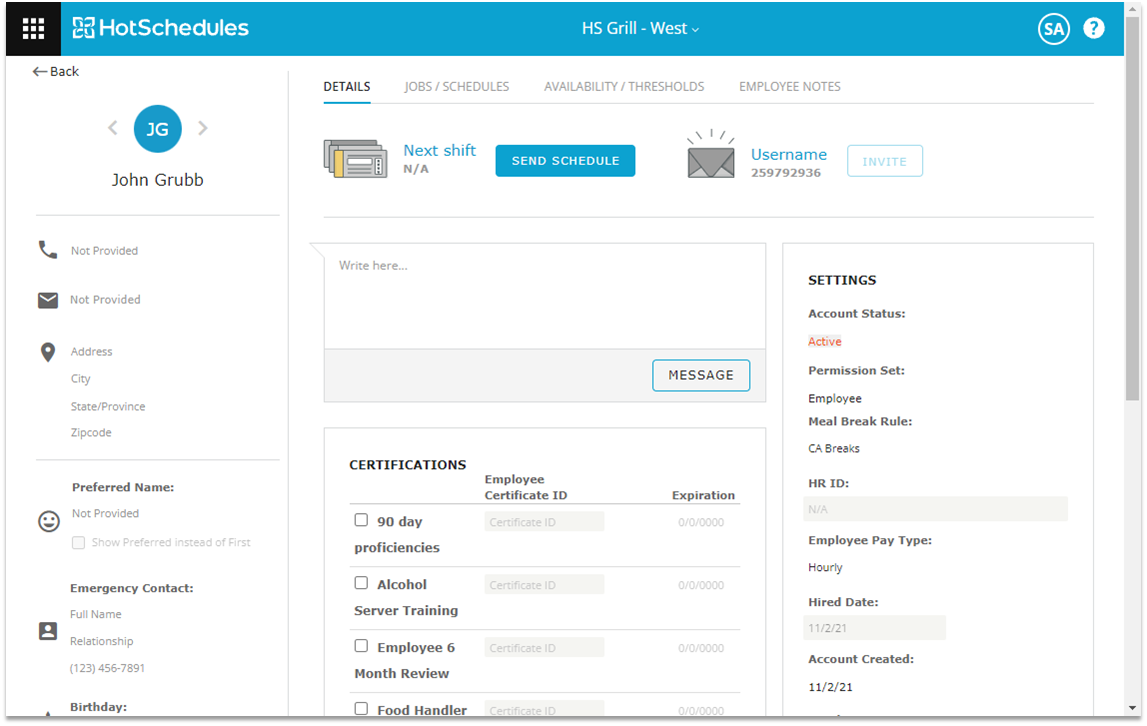 Fig.6 - Employee profile