If you are an employee who needs your name updated in HotSchedules, please reach out to your management team to make the change. They will have ability to correct any errors or adjust for any name changes.
For managers, your ability to update employee names in HotSchedules depends on whether or not you use the integrated or non-integrated version of HotSchedules. Integrated customers have data from their POS system populating on their site, including employees. So, integrated customers must update employee names in the POS computer to have the change reflected in HotSchedules.
Non-integrated customers can follow these steps to update an employee's name:
Log into your HotSchedules account.
Navigate to the Staff tab.
Select the employee's name from the Staff List.
Their personal Details will appear on the next page. Change the First Name and Last Name as needed.
Select the Save button at the bottom of the page.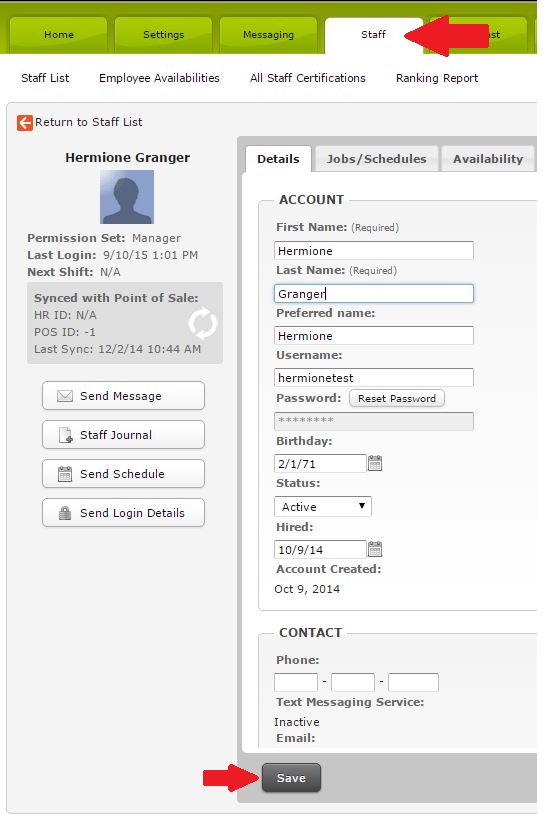 Adding Staff - Non-Integrated - Download QuickGuide
Adding Staff - Integrated - Download QuickGuide
Self-Guided Tutorial 
(This will prompt you to log into HotSchedules, and then guide you through the process click by click.)