Overview
Within HotSchedules, a house shift is a recommended shift on the schedule that no one is currently assigned. A released shift is a shift that someone is currently assigned, but they would like someone else to pick it up.
If you try to pickup a released shift from a coworker and there is also a house shift that needs to be covered in the same time period, the system will pickup both for you. Then, your manager will make the decision about which shift to assign you.
Your manager will try to honor your original request, but ultimately, this feature is intended to give them the option to cover a shift no one is currently assigned. A manager may decide it is more important for you to work the house shift instead.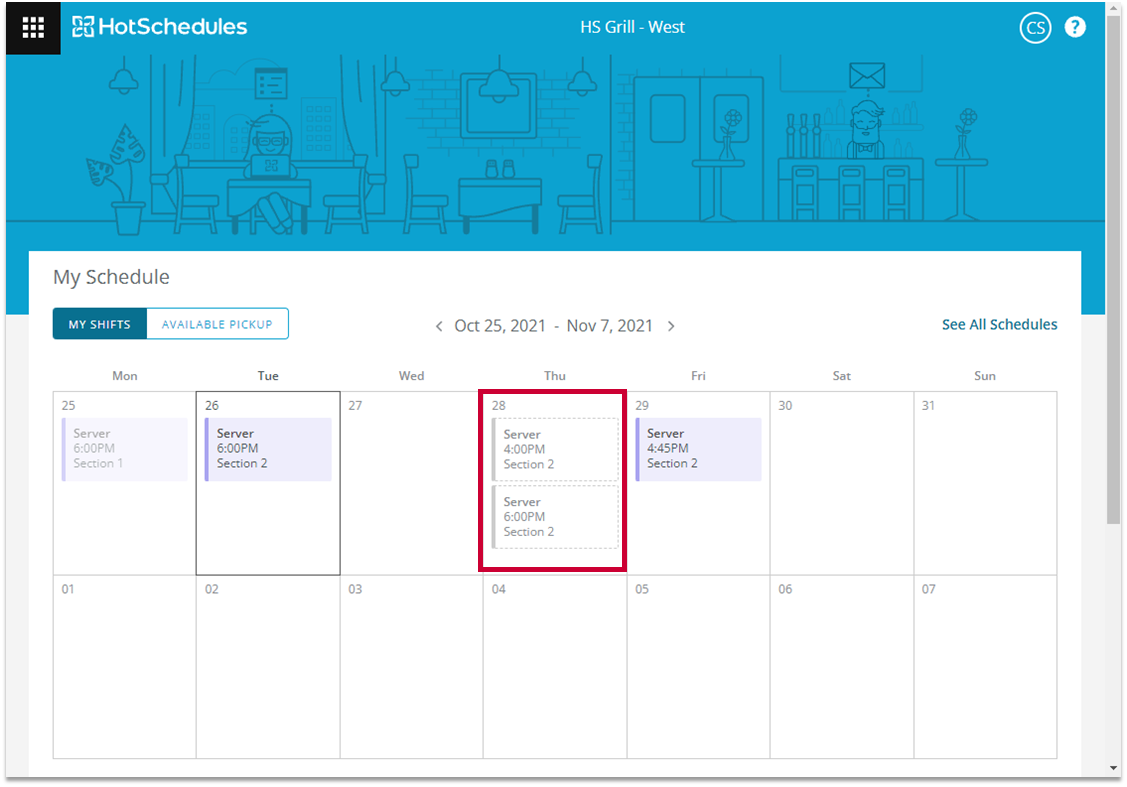 Fig.1 - Picked up shifts
Related Articles
HS: Picking Up, Releasing and Swapping Shifts