We have a feature that allows users to upload personal profile images in HotSchedules. There is also a manager approval process for all user profile pictures uploaded by the staff. If you find that you do not have these options, the feature may not be enabled for your site at this time. Feel free to contact us with any questions.
When an employee uploads a profile image via HotSchedules, managers will get an image approval request. This will display a pending task notification. The manager can either approve or deny it.
Follow these steps to approve or deny a new image:
When you first log into HotSchedules, the Pending Tasks box will appear if there are new images to review.

This window will show you how many images need to be reviewed. You can access the Approval page by selecting Employees with new profile image on this window.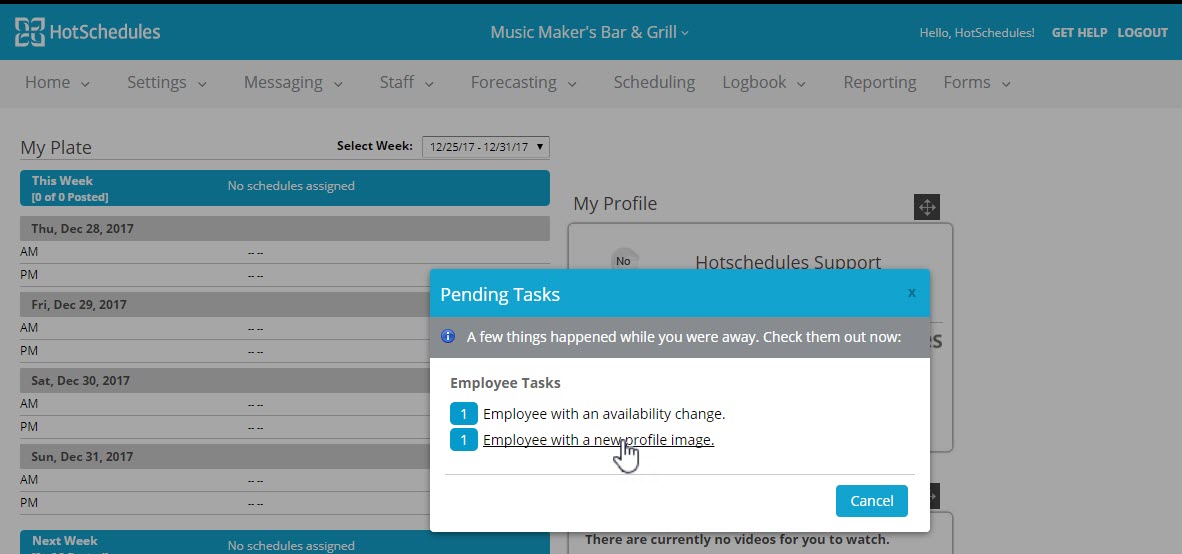 Alternatively, you can also select the Approve Images sublink on the Home tab to review any new images.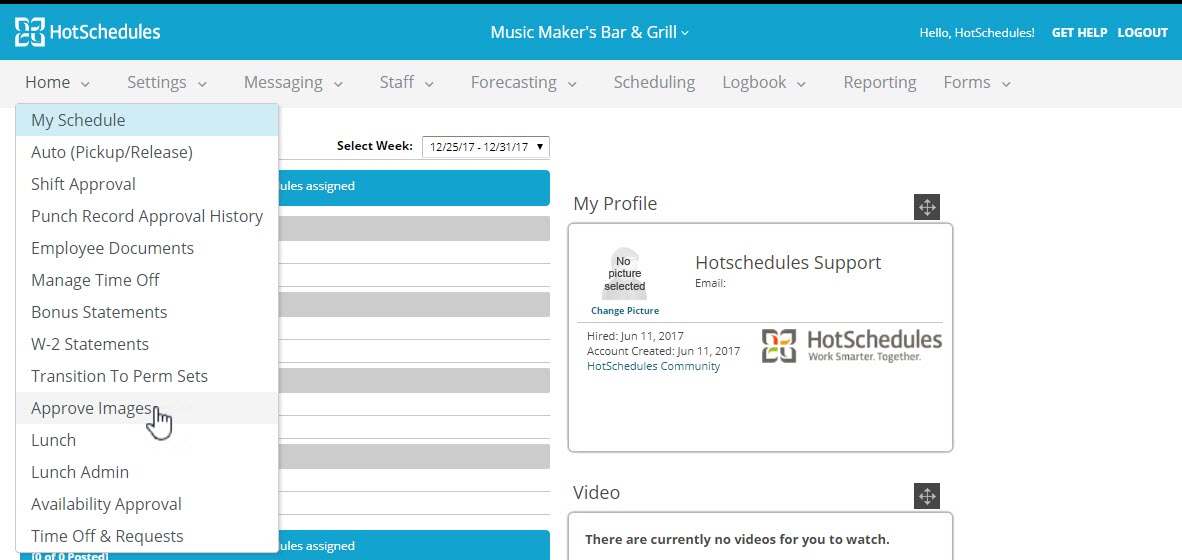 You will be redirected to the profile images page.
All images will be listed with the name of the employee that uploaded it.
Select Approve or Deny for each image.

You may select All or one at a time. After the image is approved the employee will now have a profile picture to correspond with their account!
For details on how to upload a profile image please see this article.