Summary
Use Return Key to Update Quantity in Calculator Side Bar
The 'return' keyboard key can now be used to update product quantities in the Receiving app
Release date: 14th June 2023
Receiving App: Use Return Key to Update Quantity in Calculator Side Bar
Enabled by Default? - Yes

Set up by customer Admin? - No

Enable via Support ticket? - No

Affects configuration or data? - No

Roles Affected: - Receivers
What's Changing?
When adding product quantities using the calculator in the Receiving app, it is now possible to use the 'return' key on your keyboard to update them, i.e. to sum the quantities in the sidebar into a single number.

This applies to the 'return' button on mobile device keyboards and physical keyboards (when using the Receiving app on a laptop/desktop computer).
Reason for the Change
To increase ease of use.
Customers Affected
All customers using the Receiving app.
Release Note Info/Steps
Open a pending delivery

Select the

Quantity

field

The

calculator icon

will appear - select it

A sidebar will open to reveal the screen 'Add Multiple Quantities'

Values can be added in the Quantity field, using a plus sign (+) after each value
To sum the values, select the Return key

Alternatively, select Done and then Update Quantity

(this button is hidden behind the keyboard in the screenshot below)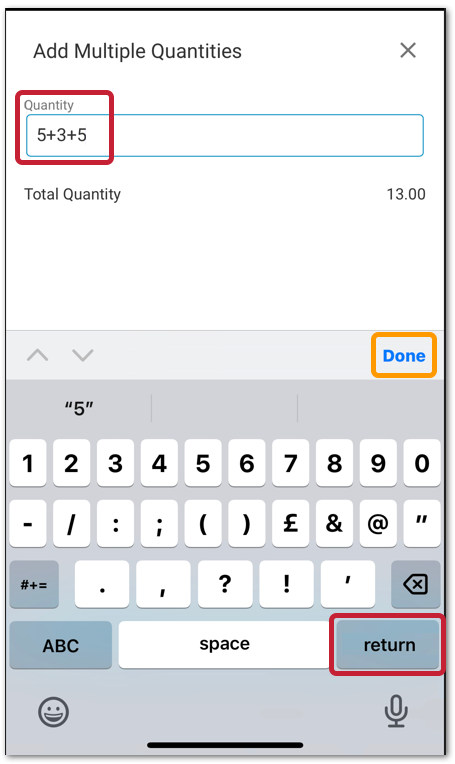 Fig. 1 - Using the 'return' key to sum the values in the quantity field
Additional Information
November 15th, 2022 Release Notes: Mobile P2P&I Receiving | Multiple Quantities can be Added in Quantity Field, Posting Period Displayed on Main Page