Summary
'Important' My Documents Tab
Introduction of a new 'Important' documents tab, for tax documents and pension letters in the Employee Self-Service (ESS) app. This replaces the old 'Tax docs' tab
Release date: March 30th 2023
What's Changing?
Introduction of the Important tab under 'My Documents' which will contain pensions letters and tax documents. Previously this tab was named 'Tax docs' and did not contain pensions documents.
Reason for the Change
Whilst pension letters will continue to be emailed to employees, having them available within the app will make them easier to access. This reduces the impact of these important documents being missed, incorrectly addressed, ending up in spam folders, etc.
Customers Affected
All users of the ESS app.
Release Notes
The Tax docs tab has been renamed to Important and will now contain tax and pension documents
The Filter by Date functionality remains the same
Documents can also be downloaded as PDF files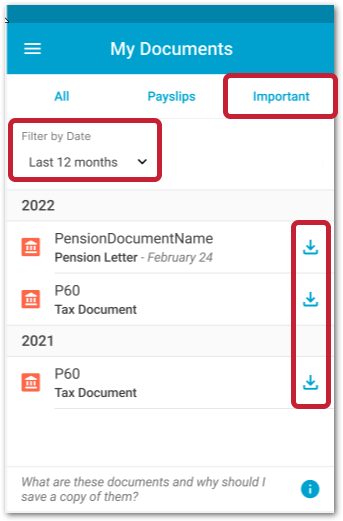 Fig.1 - 'Important' documents tab, date filter, download buttons