In the Staff tab, you can find contact information for anyone within your schedule or schedules.   
You can choose to view individual schedules, or search for individual co-workers. You can also sort by column to more easily find the right person.  
If one of your co-workers chose to hide their personal information, then their phone number and/or email would not be shown.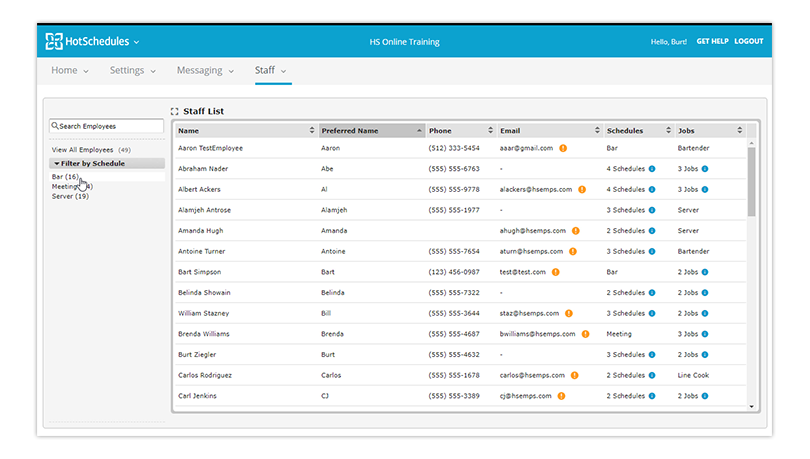 The Staff Tab