Overview
You never know when an employee might need to take a leave of absence or forget to input a time-off request. In Hotschedules, managers with the correct permissions enabled will have the ability to create a time off request on behalf of their employees. These requests will override any cut-off times or blocked days set up at the location.

Creating a Time Off Request for Employees
From the Home tab, select Manage Time Off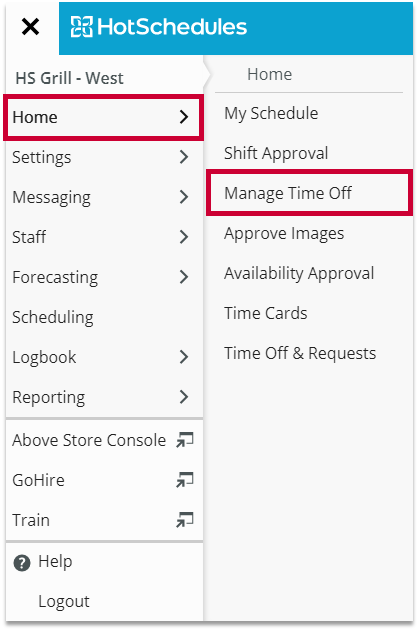 Fig.1 - Navigation
Select Create Time Off

A pop-up window will display, s

elect the Type of request, the Employee, the Date range, and enter a Comment
Select Save
Please note: Additional options like Reason and Job may not be selectable with some types of requests.
Fig.2 - Screenshot description