You never know when an employee might need to take a leave of absence or forget to input a time off request. In Hotschedules, managers with the correct permissions enabled will have the ability to create a time off request on behalf of their employees. These requests will override any cut-off times or blocked days set up at the location.
Submitting a Request for Employees
Log into Hotschedules and select MANAGE TIME OFF under the HOME tab. Next, choose the option that says CREATE TIME OFF. This will open a menu where you will input details about the request being made.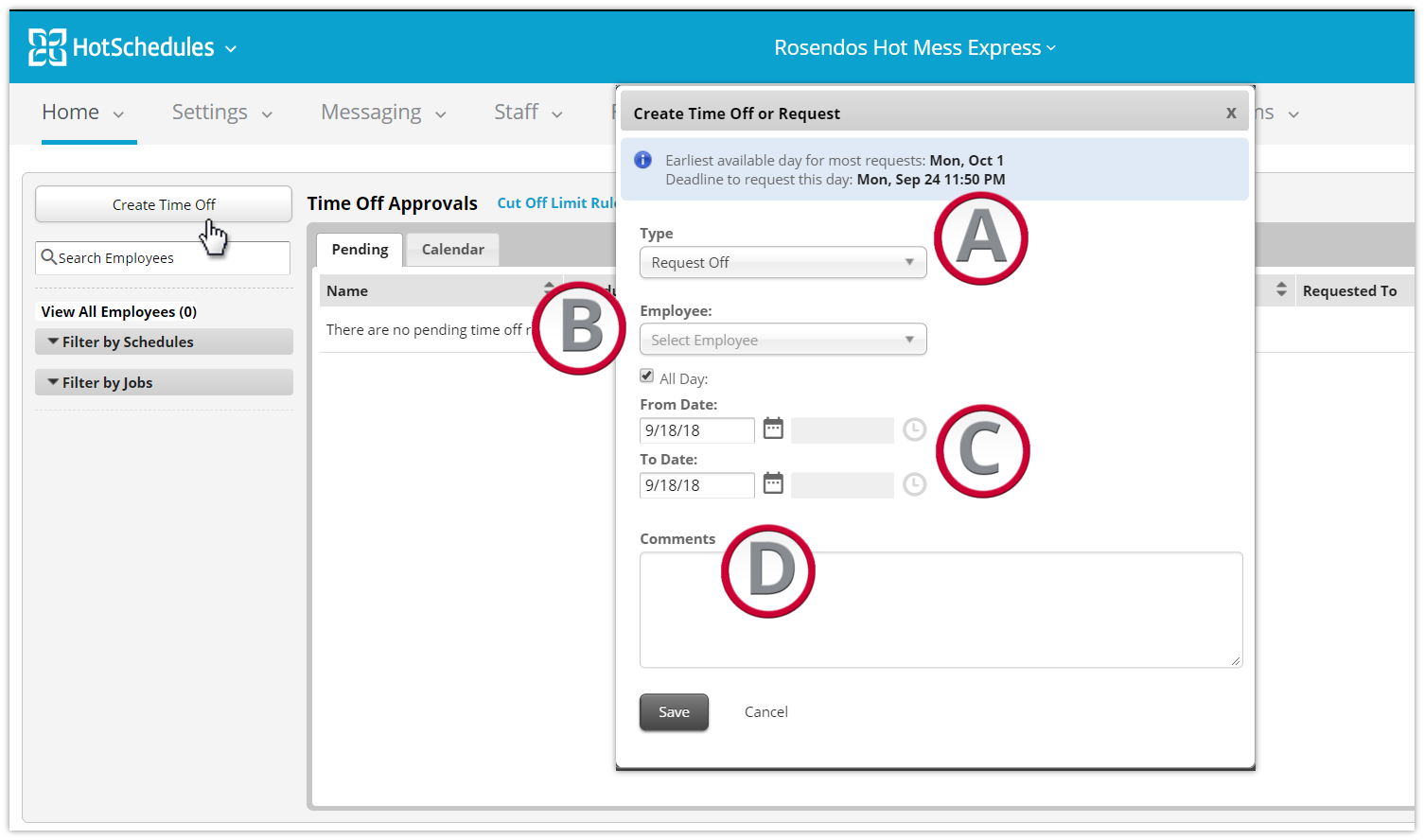 A - The type of request you are creating is chosen here. The options available will be dependent on how your site is set up. 
B - Here you will select the employee you would like to make the request for. 
C - This is where you will specify the dates being used for the request. Leaving All Day checked will allow you to only pick specific dates. Unchecking it will allow you to choose a time range instead.
D - You may be required to leave a comment for the request you are making. 
After filling out all the information above, select SAVE to submit the request.