When adding employees, you have two options for providing access to them a Welcome Email or a Welcome Sheet.
Welcome Email - The Employee will receive an email that will direct them to set up their profile. They will able to select their username and password. Email address will be automatically populated and they will just need to enter their phone number and pick their security questions.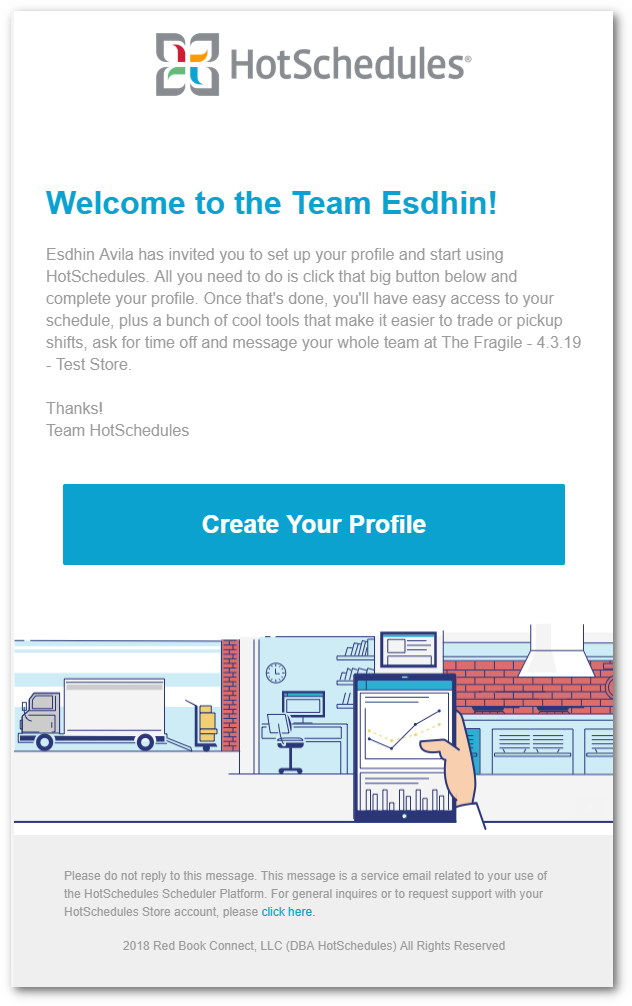 You can also send the Welcome Email multiple employees at once.
If the employee doesn't have an email address. You will be able to print a Welcome Sheet.
Welcome sheets are printable start-up guides for both employees and managers. They provide a HotSchedules user their initial username and password, plus useful information to get started using HotSchedules. Staff members will also need a new welcome sheet any time their password is reset.
To print out a welcome sheet, simply go into the Staff tab. Check the box next to the names of the staff members for which you need welcome sheets. (Checking the top-most box will select all staff members on the list.)
Select Welcome Sheet from the Welcome Staff dropdown menu. In the box that appears, select either English or Spanish, and click Print.
This will bring up a PDF of the welcome sheet(s) that you can print out and give to the staff member(s).