Welcome sheets are printable start up guides for both employees and managers.  They provide a HotSchedules user their initial username and password, plus useful information to get started using HotSchedules.  Staff members will also need a new welcome sheet any time their password is reset.
To print out a welcome sheet, simply go into the Staff tab.  Check the box next to the names of the staff members for which you need welcome sheets.  (Checking the top-most box will select all staff members on the list.)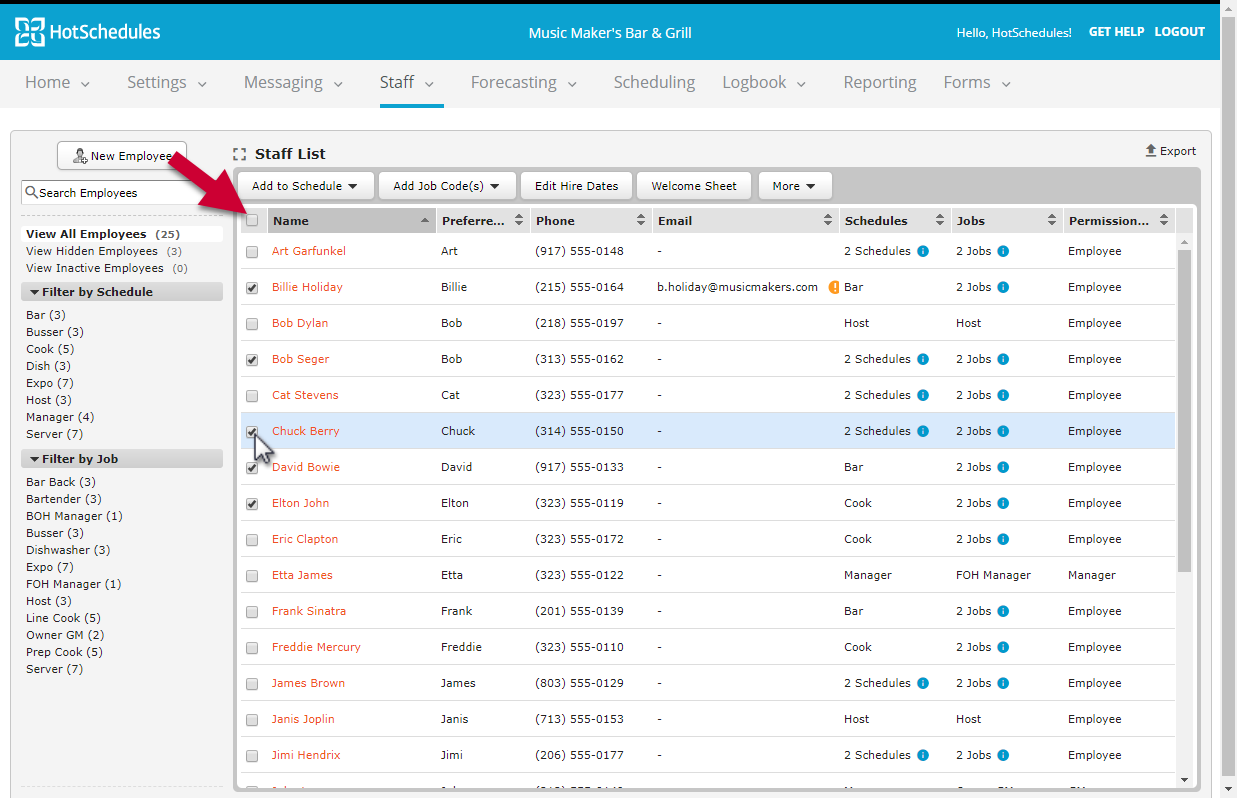 Click Welcome Sheet.  In the box that appears, select either English or Spanish, and click Print.
This will bring up a PDF of the welcome sheet(s) that you can print out and give to the staff member(s).