Employee Management in HotSchedules allows you the ability to share and transfer staff between locations.
Two things must happen, however, before utilizing these tools - the details needed for each staff member must be determined, and the staff must be set up to use Employee Management.
Your appropriate employee fields will first need to be set up in the Above Store Console.  Click HERE to learn how to do this.
After the fields have been set up in the Above Store Console, you may see a notification at the store level, telling you that staff members may need required fields updated. Clicking the link will take you to the staff list, and the individuals needing attention.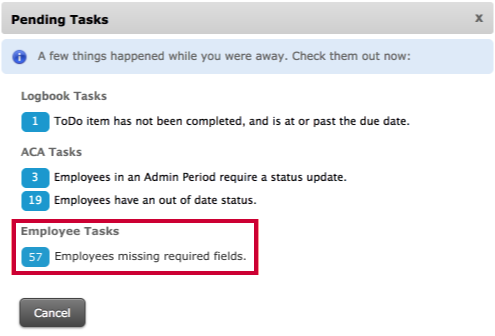 In each individual's Staff profile, under the Details sub'tab, the required information will be highlighted with red warning triangles.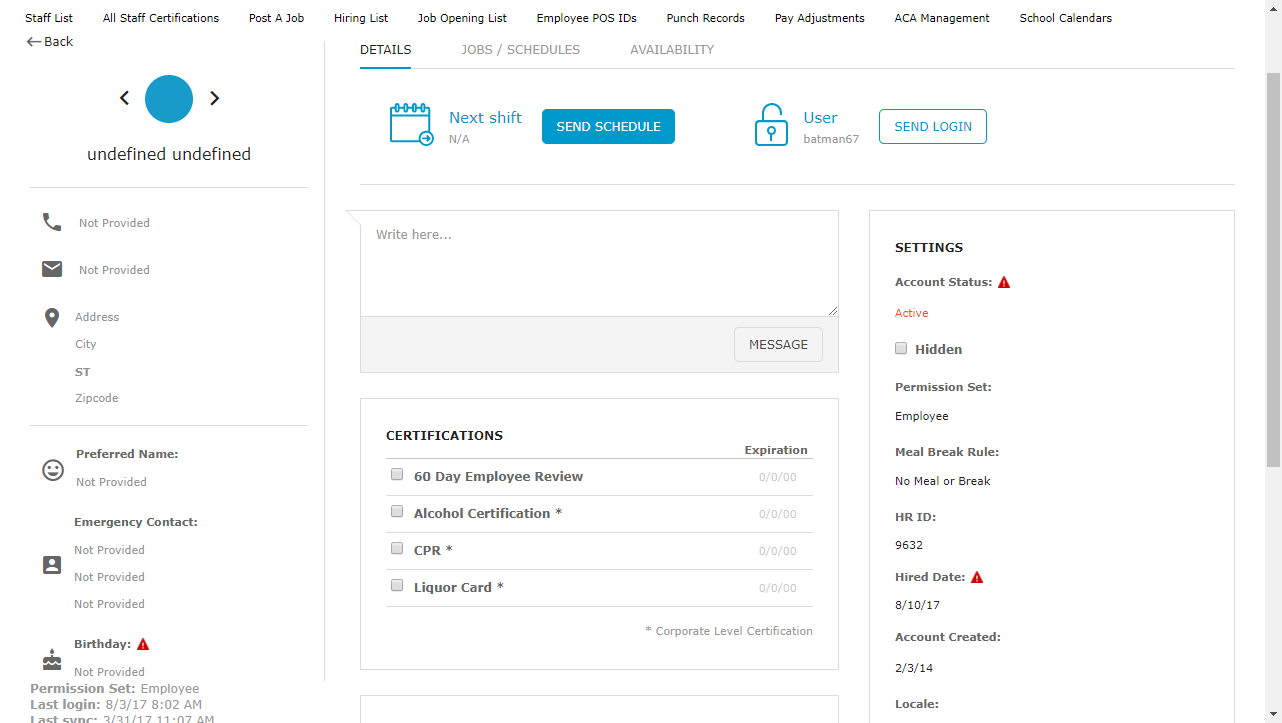 Click each appropriate field, and provide the needed information.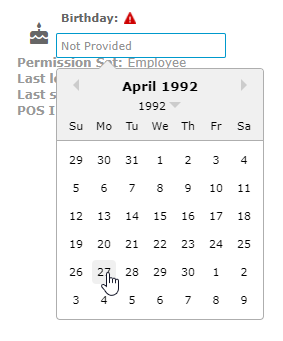 If your point of sale is not integrated with HotSchedules, required fields will be marked with red asterisks while adding new staff members.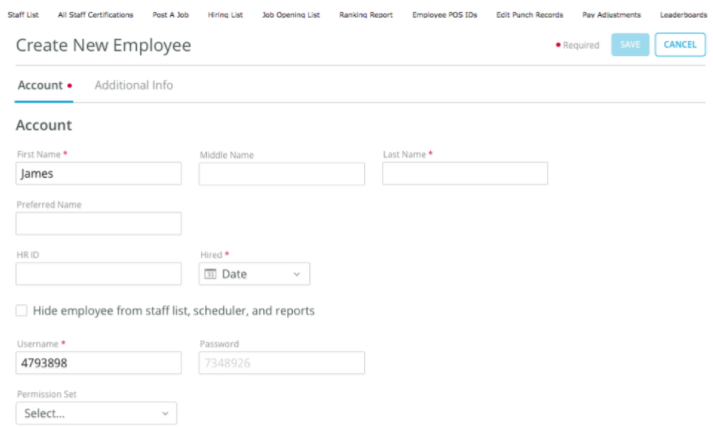 To learn more about sharing and transferring staff, click HERE.