Overview
MacromatiX Mobile Transfers allow a restaurant to accurately track stock when it is sent between restaurants or a central warehouse. Mobile Transfers offers a manager a range of insights and assurances throughout the entire transfer process. From visibility on transfer item stock levels, to being able to select from restaurants in a pre-approved transfer zone, and from recording stock temperatures, to improved accountability through electronic signatures, Macromatix Mobile transfers is a full service mobile solution for restaurants.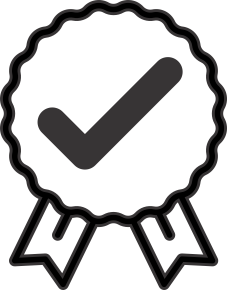 Best practices for creating and approving transfers are as follows:
Focusing on accurate inventory management will reduce the need for transfers

The requesting manager should call the sending restaurant to request first

The sending manager creates the transfer in MacromatiX

The requesting manager can approve or reject the transfer in MacromatiX



A practical restaurant operations goal would be to reduce the need for transfers by using MacromatiX to manage restaurant inventory accurately.
Creating a Transfer
Log into the MacromatiX Mobile site directly on a mobile device and from the Menu select

Inventory Transfer

(Fig.1)
Select Create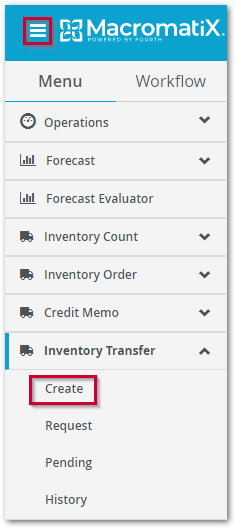 Fig.1 - Mobile navigation
From the list of restaurants that appear, or via the search field, find the restaurant you are transferring stock to and choose SELECT

(

Fig.2)


Fig.2 - Select a restaurant
Select +ADD NEW ITEM(S) from the top left of the Transfer page

(

Fig.3)

Fig.3 - Select ADD NEW ITEM(S)
A search pop-up will appear.
Start typing in the transfer item name and select SEARCH (Fig.4)
A list of items containing the searched text will appear.

Select the item(s) by ticking the box on the left
To add this item to the transfer, select ADD ITEM(S)

Fig.4 - Search and select transfer items
Enter the transfer quantities for each item. Quantities can be entered in any unit of measure field. Decimals are acceptable (e.g. 1, 0.5, 0.25, 0.3, etc.) (Fig.5)
Select a transfer reason for each item by choosing from the Reason drop-down list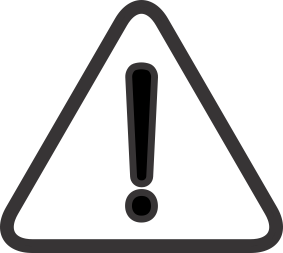 If a transfer item is out of stock, MacromatiX will alert you in red in the Quantity On Hand column (Fig.5) If the restaurant has stock then a manager may need to complete an inventory count, receive an order, review an inventory report or investigate a recipe setting.




Fig.5 - Review the quantity on hand
To delete an item from the transfer, select the Rubbish Bin icon (Fig.5)
To confirm and submit the transfer, select SUBMIT (Fig.6)
Fig.6 - Submit
Features: Temperature Check & Electronic Signature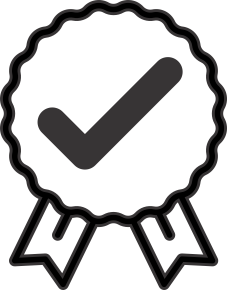 MacromatiX drives operational excellence by prompting users to record fresh and/or frozen food temperature prior to transfer. When a temperature is entered, if it meets acceptable pre-set thresholds that were configured by a brand's Head Office, a transfer can proceed. If food temperatures are out of acceptable range, a visual alert will appear, warning the manager to review the item. They will have the choice to acknowledge and proceed or cancel the transfer of the item.
To ensure improved accountability Macromatix can require a manager to record an electronic signature.
Enter the temperature of the item/s in the Fresh or Frozen temperature fields (Fig.7) Macromatix will open the appropriate field for temperature data based on the type of item being transferred.

Add any comment

Enter a signature

Select SUBMIT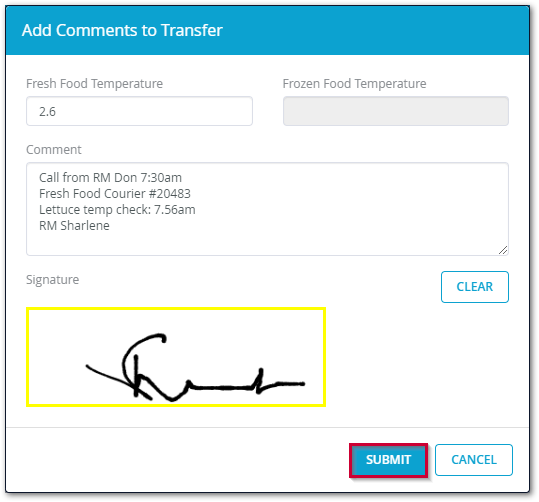 Fig.7 - Log temperature, add comments & record signature

Transfer History
Log in to the MacromatiX Mobile site directly on a mobile device and from the Menu select

Inventory Transfer

(Fig.8)
Select History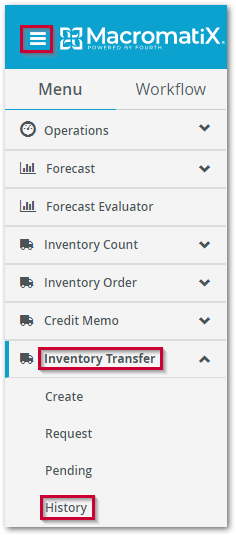 Fig.8 - Mobile navigation
On this page you can use the following fields to review the Transfer history:

Type in a Restaurant here to find any transfer to/from that restaurant

Select the down arrow to choose a date range

Select VIEW to see the transfer details
Related Articles
Take a look at our other articles for MacromatiX Mobile Inventory
MacromatiX: Mobile Waste - Recording Waste
MacromatiX: Mobile Transfers - Approving Transfers
Printable Guides
Coming soon.
Training
Talk to your MacromatiX account manager or send us an email if you are interested in learning more about our MX Masterclass sessions for Restaurant Users, Area Managers, Franchisee's or Head Office Administrators.