Overview
Each employee will require a 4-digit PIN to log in to the eClock app.
When an employee uses eClock for the first time, they will select their name from the employee list and then be required to create a PIN. A link will be sent to their personal email address (active for 10 minutes) which will take them to the PIN Management web app. This article explains and illustrates this user journey.
Configuring Employee PINs
On the first time using the eClock app, select yourself from the employee list and select Create PIN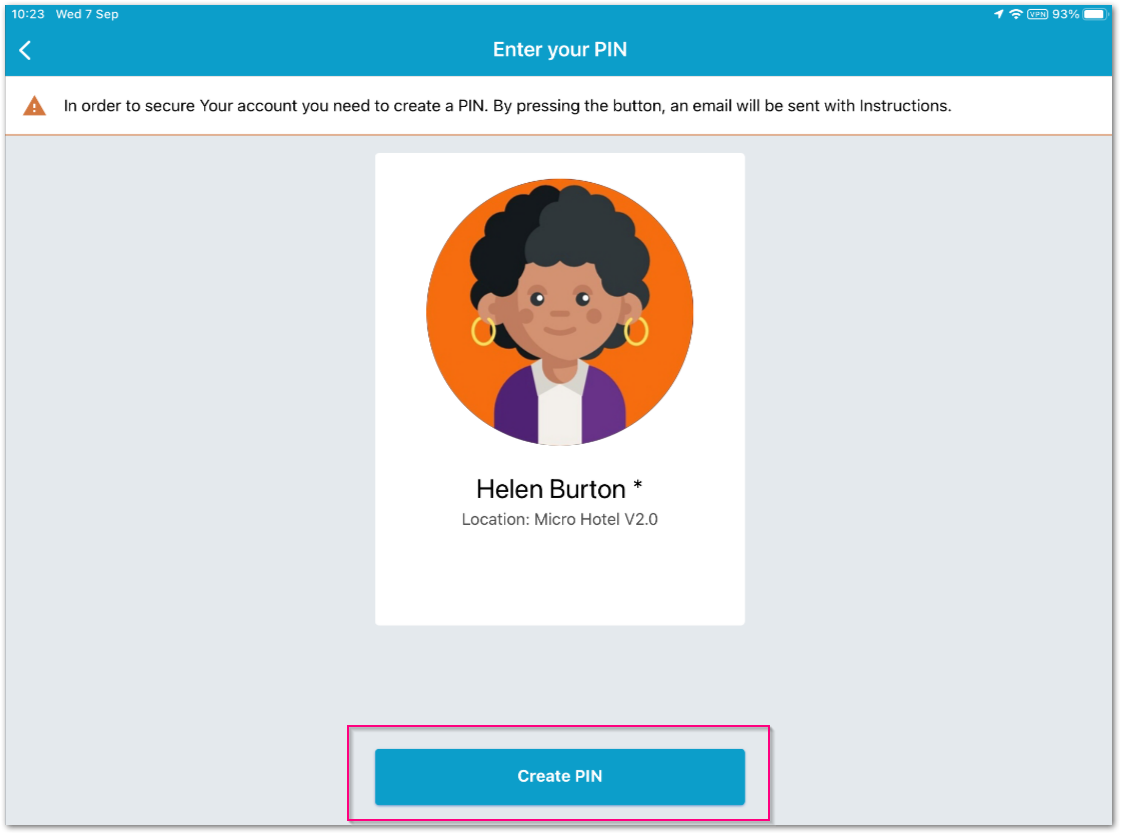 Fig.1 - Create Pin (eClock app)
An email will then be sent to your personal email address (sent from eclockpinverification@fourth.com).
From the email, select Create a New PIN - this can be done from a smartphone or desktop device

Fig.2 - Create a new PIN email
The PIN Management web app will then open.
Follow the onscreen instructions (as shown in Fig.3)
The 4-digit PIN will be configured against the employee record. This means that if the employee works at multiple locations the same PIN will work for clocking in at any of them.
Fig.3 - Creating a new PIN
Once completed, the employee will be informed that the PIN has successfully been created. The employee will need to return to the eClock Kiosk App. The pin which the user has created will be hashed and sent to the device allowing the user to clock in on eClock. If there is a delay in the data and the App is still asking the employee to create a pin simply pull down the employee list and all employee related data will be updated, allowing the user to clock in to the device.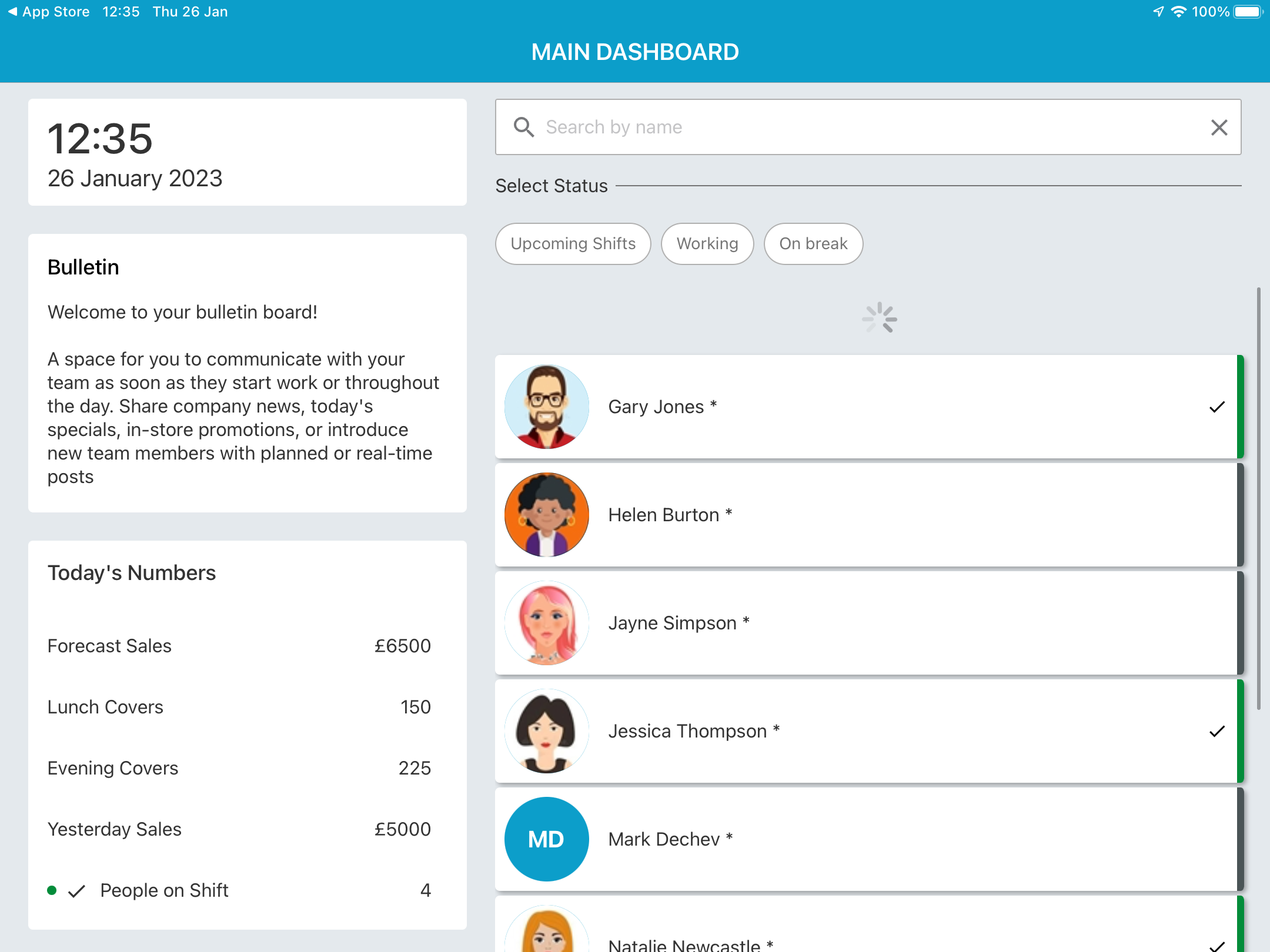 Fig.4 - Update Employee Data - Pull down Refresh Icon (eClock app)
If you have forgotten your P

IN, the s

ame process can be followed by selecting Forgot your PIN? as shown below in Fig.5
Another email will be sent, containing a new link to create another PIN.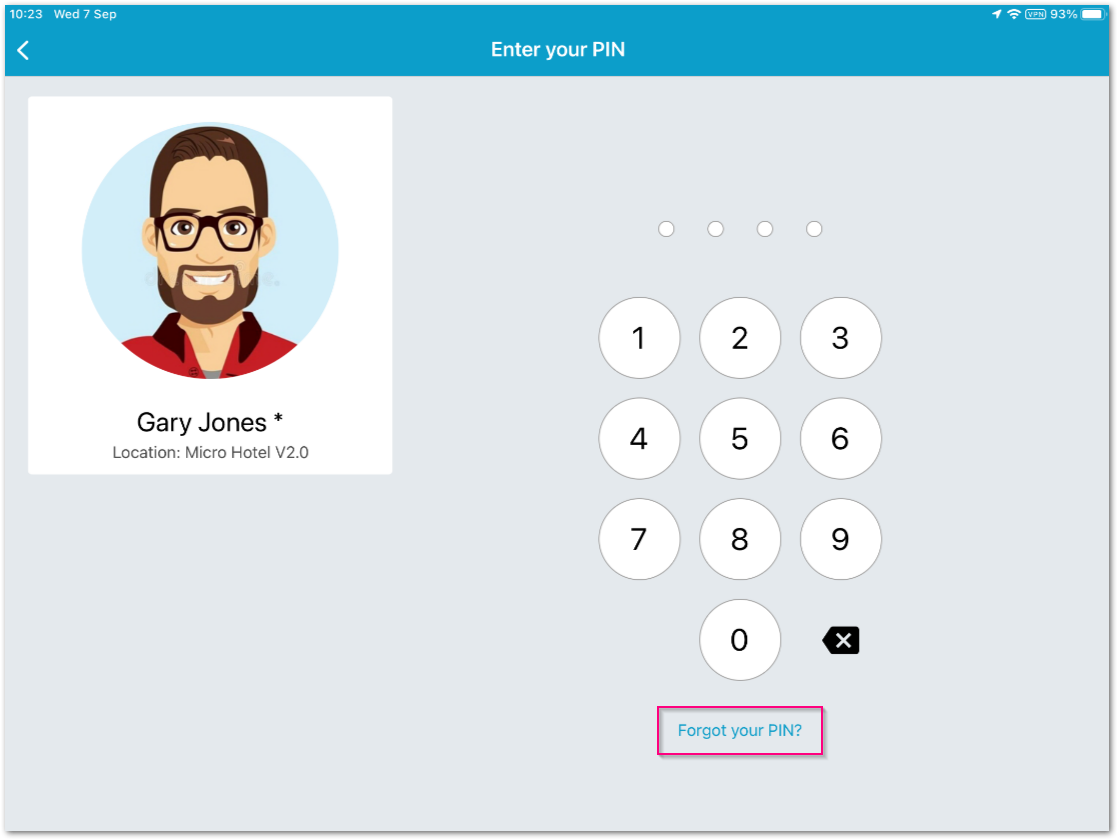 Fig.5 - Forgot your PIN? (eClock app)
Incorrect Pin Entry
For security, if an employee enters an incorrect PIN three times, their account will be locked for 15 minutes. During this time, they can create a new PIN and access the eClock App, or wait for the account to be unlocked. The "Account Locked" pop-up will display the remaining lock-out time.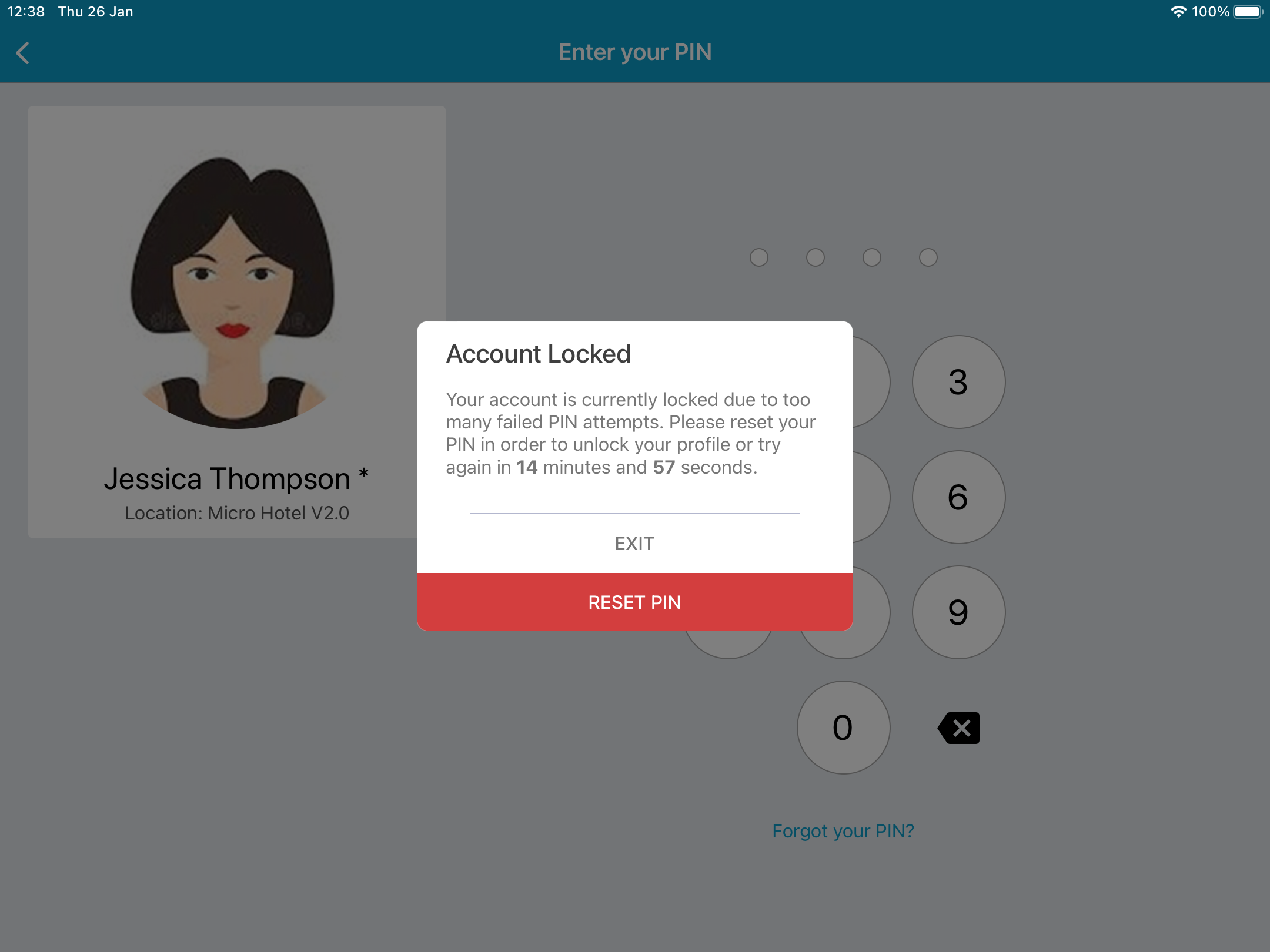 Fig.6 - Account Locked (eClock app)